Adjuncts
Dr. Jesus Armas
Dr. Jesus Armas' career trajectory in education has found him in many roles throughout the years. Starting as a chemistry teacher, with some time spent as a basketball coach and athletic director he found himself in the role of assistant principal eventually leading to his current position of principal.
His journey into education was serendipitous. Education was the path he started on, and he decided he would follow the natural progression of his career. His leadership is guided by the idea that you should treat people with respect so as to create a culture of trust and be the best mentor possible to help others fulfill their career goals.
His advice to aspiring school leaders is to find the best mentor possible. Be loyal, hardworking, and competent in that order and if you have chosen correctly that person will help you with your career goals.
---
Dr. Debbie Battles
Dr. Debbie Battles has served in many roles throughout her career in education. She currently serves in the role as principal of Dwight D. Eisenhower Elementary School. Always considering herself a lifelong learner, she reflects on her daily actions and adjusts her practice to continuously seek improvement.
She was inspired to become a school leader because, making an impact on children has always been a goal of hers. She knew early on that her positive impact would be compounded significantly over the years by reaching a greater number of students and families. It is her belief that everyday should start with intention, and she lives by a quote from late poet, Maya Angelou, "To make a difference is not a matter of accident, a matter of casual occurrence of the tides. People choose to make a difference."
Her best advice for aspiring school leaders is, when making tough decisions, always consider what is in the best interest of kids and you will never go wrong!
---
Dr. Campbell
Dr. Campbell has a variety of leadership experiences in his career including teacher, coach, assistant athletic director, specialist in the district office, assistant principal and principal at the elementary, middle, and high school levels. During his time as science teacher, Dr. Campbell taught Biology, Chemistry, Anatomy & Physiology, IB Biology, and middle school science. As a school administrator, Dr. Campbell strives to function as a servant leader who practices Shared Leadership in all areas. He believes the primary goal of a school administrator is to support teachers in using their instructional expertise to provide a successful educational experience. As a graduate of the FAU Educational Leadership program, Dr. Campbell is confident that our students who complete this program will be well-prepared to begin their careers in educational leadership.
---
Dr. Annmarie Dilbert
Dr. Annemarie Dilbert began her career in education as a Kindergarten teacher at a Title I school in New York. She currently holds the position of principal at Crosspointe Elementary School.
Having been dissuaded from pursuing her own academic and career goals, Dr. Dilbert's mother has been her inspiration. She says her mother has been her sole motivator in her educational career and is the reason she pursued her doctoral degree. Listening and valuing everyone's opinion is her leadership maxim. Everyone has something to bring to the table and together that is how great outcomes happen.
Her advice for aspiring leaders is to never stop learning. Every day is an opportunity, so take advantage of it!
---
Dr. Jennifer Galindo
Dr. Jennifer Galindo has spent the last 18 years as an educator. Currently she serves in the role as principal of Grassy Waters Elementary School. She was inspired to become a school leader because she truly wanted to make a difference in the lives of children. She believes that as a leader you have the potential to impact great numbers of students by developing teachers and providing learning communities that will forever imprint on the future of children.
Her leadership is guided by the philosophy that students must always come first. If you lead with the question, "What is best for kids?" and everything else falls into place. It is essential that doing what is best for children be the core of your why. This ensures that when things get tough, you stay focused and committed.
Her advice for aspiring school leaders is to expect the unexpected and be flexible. She believes, no matter where you are on your leadership journey, you will always be learning and growing. Surround yourself with people who possess different strengths from you and be confident enough to be questioned. As a leader, you are setting the example for others, so your approach and attitude always matter.
---
Dr. Hepburn
Dr. Hepburn is a product of the School District of Palm Beach County. Dr. Hepburn has been an educator for the past 19 years and during that time has served as a classroom teacher, coach, dean, assistant principal, principal, and serves on numerous district committees to support student achievement.
Dr. Hepburn served as an instructional leader at large urban schools in Orange County Public Schools in Orlando, Florida. His focus was on closing achievement gaps, increasing student access to accelerated courses, and implementing strategies to support continuous student achievement as a principal of Title I and diverse urban schools. Dr. Hepburn returned to Palm Beach County in 2016. He served as the Instructional Superintendent for the Glades Region, supporting secondary principals and leadership teams and now supports the South Region schools in the same capacity.
Dr. Hepburn received a B.S. in Science Education at the University of Central Florida, M.Ed in Educational Leadership from the University of Central Florida, and an Ed.D from Florida Southern College.
---
Dr. Lacava
As the Chief of Human Resources for the 10th largest school district in the nation and largest employer in Palm Beach County, Dr. Lacava provides leadership for the departments of compensation, labor, professional & leadership development, professional standards, and recruitment & retention. The greatest joy of his career was invested in educating students with special needs and watching them grow into successful adults. As an educator for over 20 years, Dr. Lacava believes that a leader must communicate a clear vision that people believe and follow, a sense of urgency to make impactful change, and lead by example through words and actions. To those reading this, he says, "If you are willing to advocate and stand for what is right for all students than you are on your way to being a successful school leader."
---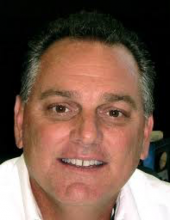 Dr. Licata
Dr. Licata has served as an Assistant Superintendent and Director of Curriculum, Charter Schools, Alternative Education, Choice Programs, International Baccalaureate Programs and Career and Technical Education. Prior to those roles, he was a high school and middle school Principal in Palm Beach County, Florida. He received his B.A. in Business Administration and Political Science at the University of Miami, M.S. in Educational Leadership from Barry University, and Ph.D. in Global Leadership from Lynn University.
---
Dr. Maupin
Dr. Maupin has served as an Assistant Principal for 7 years and have been the Principal of Melaleuca Elementary for the last 7 years. She served as a classroom teacher for approximately 12 years in ESE and general education classrooms in both middle and elementary schools. She believes that a leadership is an unique privilege and that leaders must lead not only by example, but through action as well as they inspire others to accomplish the goals and vision of the organization. It is imperative that schools have effective leadership, and it is important that one realizes that leadership is service. "Our goal," she says, "as leaders, is to create positive change in the lives of others."
---
Dr. McTier
Dr. McTier, a former Teacher, School Counselor, Principal, and now Instructional Superintendent for the Glades Region, certainly understands the importance of quality education accompanied with a support system that encourages continuous growth and personal development. Dr. McTier has shown a passion and commitment to consistent school transformation, acceleration and excellence. She strongly believes in the power of education as a conduit for change, equality, and an opportunity to enhance the quality of a person's life. She also values the impact of an effective teacher and has consistently assembled dynamic teams of educators to meet the diverse and challenging needs of the learning communities that she serves.
Dr. McTier and her learning communities have experienced various forms of growth and success.
At Northboro Montessori, they maintained a positive climate and a culture of high performance and A ratings. At Pleasant City Elementary, they consistently progressed from a school grade of D to an A over a period of 3 years. At Roosevelt Middle, Dr. McTier and her dedicated team created a culture of high expectations and continued to increase student achievement. More recently, Dr. McTier is extremely proud of the growth of Glades' Region Elementary Schools. Four of the seven schools improved their 2019 school grade, resulting in no Elementary Differentiated Accountability Schools. This data resulted in a historical moment and a first for the Glades Region since the inception of school grades beginning in 1999. As a 29 year educator, Dr. McTier vows that if strong leadership supports effective and impactful teachers, then positive student achievement will occur.
Dr. McTier has been recognized as a State of Florida Title I Distinguished Principal for Closing the Achievement Gap, Administrator of the Year from the School Counseling Association, University of Florida's Distinguished Educator, a finalist for the National Life Group's Life Changer Award, Zeta Phi Beta Sorority's, Inc. 2016 Educator of the Year and most recently, one of Legacy's 2019 South Florida's Top Black Educators.
---
Dr. Miller
Dr. Miller has served as a teacher, instructional specialist, assistant principal and principal. He taught 5th graders at J.C. Mitchell Elementary how to love learning and reading. He believes that leadership is a responsibility to take care of those who follow you. He believes they will, in turn, take care of you and the work. Dr. Miller believes education is the key to the future, and he says he has "found that key at FAU."
---
Jolande Morgan, Ph.D, J.D.
Dr. Morgan has served the Palm Beach County School District as an educator and school-based leader. Prior to her current position as an Associate Attorney in the Office of General Counsel, Dr. Morgan was a math coach, Response to Intervention Facilitator, and a fourth/fifth grade math and science teacher. Inspired to pursue education law based on her experiences at the intersection of law, policy, practice, and leadership, she has a desire to positively impact the education field.
Her leadership maxims revolve around a belief in the tenets of transformational leadership through innovation, empowerment, and growth. She believes aspiring school leaders should continuously seek opportunities to learn and develop as they strive to nurture the capacity of educators who impact student success.
Dr. Morgan earned her B.A. in Elementary Education, M.Ed. in Special Education, Ph.D. in Educational Leadership, and J.D. from the University of Florida.
---
Dr. Ordoñez-Feliciano
Dr. Ordoñez-Feliciano is currently the principal at West Gate Elementary and has been for the last six years. Prior to this she was the Assisstant Principal at Okeeheelee Middle School for four years and worked for the district as an instructional specalist.
---
JulieAnn Rico
JulieAnn Rico is the General Counsel for the School Board of Palm Beach County. In her 37 years as an attorney, she has served as General Counsel to two of the largest urban school districts in the nation. She is a Florida Bar Board Certified Specialist in Education Law, which recognizes attorneys' special knowledge, skills and proficiency in education law and professionalism and ethics in legal practice. Professor Rico is a leader in the legal profession. She served as Chair of the 15th Circuit and Federal Judicial Nominating Commissions, was elected as President of the Palm Beach County Bar Association with the distinguished honor of being the first elected woman to serve in that capacity, and most recently she was awarded the Palm Beach County Bar's Diversity in the Profession award. Ms. Rico leads with inclusion, motivation, and enthusiasm, seeking to inspire new leaders to become catalysts for change and transformational leaders. Professor Rico has instructed graduate and doctoral candidates in educational leadership throughout her career and enjoys teaching graduate courses at FAU.
---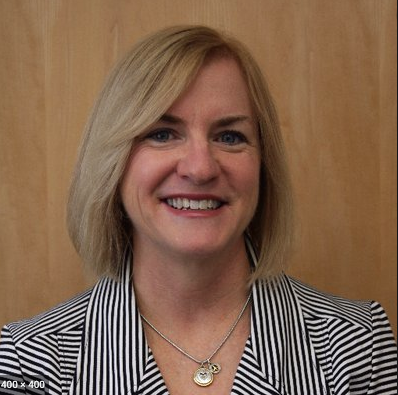 Dr. Riopelle
Dr. Laurie Riopelle is currently the Director of Leadership Development for the School District of Palm Beach County working to provide professional growth and build leadership capacity for both current and aspiring leaders across the District. She also serves as an adjunct professor in an Educational Leadership Master's program at Florida Atlantic University. Prior to serving as a Director, she was the principal and instructional leader for over ten years at both the elementary and secondary levels in a variety of school settings including Title I, public and private schools. Her educational career spans almost twenty-six years working as a teacher, learning team facilitator, assistant principal, principal and director. She was a finalist for the Florida Council of Instructional Technology Leaders' Innovative Principal of the Year in 2015-2016. In 2003 she received the William T. Dwyer Award for Excellence in Education, winning this prestigious award from among all elementary educators in Palm Beach County. She received her Bachelor of Science degree in Business Administration from Florida State University in 1986 and worked in advertising. Knowing that she was passionate about the field of education, she returned to Florida State and earned her Master's degree in Early Childhood Education. Dr. Riopelle received her certificate in Educational Leadership from Florida Atlantic University and her doctorate degree in Educational Leadership from Lynn University.
---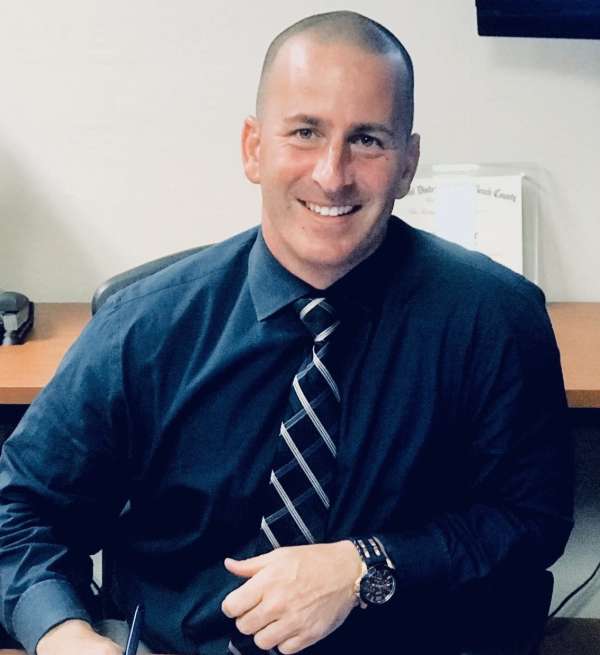 Dr. Craig Sommer
Dr. Craig A. Sommer is currently serving as the Instructional Superintendent of the South Region High Schools, with a combined enrollment of more than 20,000 students. He has served our school district the last 17 years in multiple roles, including as a teacher, resource teacher and Assistant Principal. Dr. Sommer also served as the Principal of Pine Jog Elementary School in suburban West Palm Beach and West Boca Raton Community High School in Boca Raton. Mr. Sommer received his BS in Business Administration (majoring in Finance), his Masters in Educational Leadership at Florida Atlantic University, and his EdD in Educational Leadership at Lynn University in Boca Raton.
Dr. Sommer is the product of the Palm Beach County School system, having graduated from Spanish River High School in Boca Raton. He is also the child of a retired classroom teacher, and the parent of a tenth grade student currently enrolled at a local high school. He sincerely believes that all children have the right to a world class education to reach their AMAZING potential!
---
Dr. Vela
Over the past 15 years, Dr. Vela has served as both a school administrator and district administrator in both Florida and New York public schools. Throughout his career, others have supported his leadership aspirations and invested in his development. In turn, he takes pride in helping others maximize their potential, and in opening up doors of opportunity. Serving as an FAUPPI mentor enabled Dr. Vela to revisit leadership lessons learned, and gain new perspectives from his mentee. It has made him a stronger leader and a continuous learner.