Cassandra A. Atkin-Plunk, Ph.D.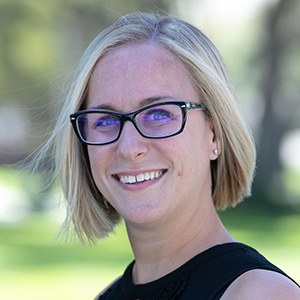 Cassandra A. Atkin-Plunk, Ph.D.
Associate Director and Associate Professor
catkinplunk@fau.edu
(561) 247-0519 
Curriculum Vitae
Florida Atlantic University
777 Glades Road, SO 208
Boca Raton, FL 33431
Dr. Cassandra Atkin-Plunk is an Associate Professor and the Associate Director in the School of Criminology and Criminal Justice at Florida Atlantic University. Her research interests span both institutional and community corrections with an emphasis on contemporary issues in corrections, including the reentry and reintegration of offenders and problem-solving courts. Dr. Atkin-Plunk examines evidence-based practices and conducts program and policy evaluations in an effort to identify what works in corrections. She is the recipient of over $800,000 in external funding and recently contracted with the Palm Beach County Criminal Justice Commission to evaluate their new trauma-informed training initiative.
Dr. Atkin-Plunk's research is largely community-based, and she won the 2018 FAU Presidential Award for Outstanding Community-Engaged Research. She has published over 40 peer-reviewed publications, book chapters, and professional and technical reports. Her peer-reviewed research has been cited over 600 times and is published in Justice Quarterly, Criminal Justice and Behavior, Journal of Criminal Justice, Journal of Interpersonal Violence, Criminal Justice Policy Review, and Journal of Offender Rehabilitation. Dr. Atkin-Plunk teaches courses in Corrections, Capital Punishment, Ethics in the Justice System, and International Criminal Justice Systems.