MSW Student Earns Coveted CSWE Minority Fellowship
Wednesday, Dec 21, 2022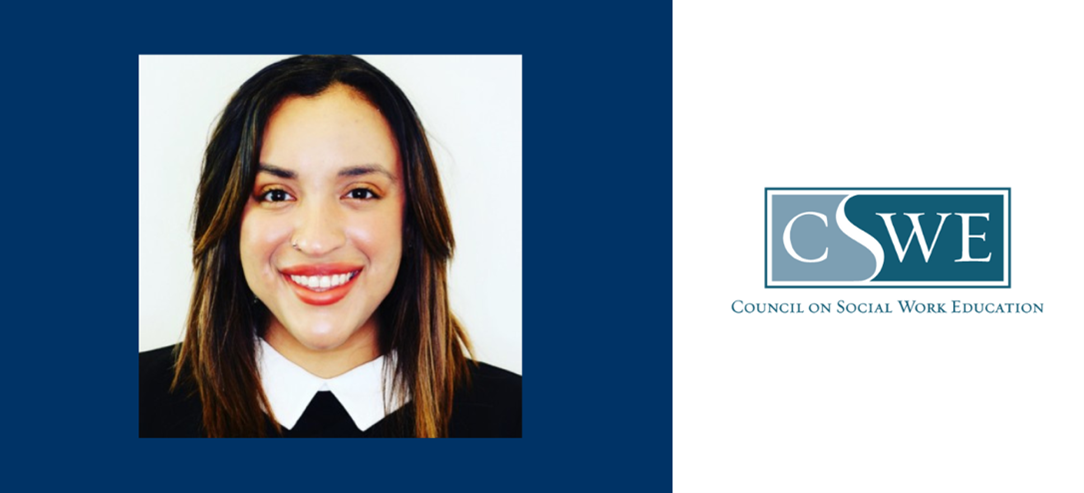 ---
Claudia Montas, Master of Social Work (MSW) student, has received a highly coveted minority fellowship from the Council of Social Work Education, the governing body for social work education in the United States. The fellowship award is for Master of Social Work students who demonstrate a strong commitment to addressing the behavioral health needs of underserved racial/ethnic populations. The award includes specialized training, a quarterly stipend, mentorship, and professional development support. 
"The Phyllis & Harvey Sandler School of Social Work does a beautiful job teaching their students theories and techniques to use in practice as a framework," Montas said, "but above all, they highlight the importance of touching the lives of those we work with through a person-centered approach, raising the importance of community."
The fellowship program supports the mission of the Substance Abuse and Mental Health Services Administration (SAMHSA) to reduce the effects of substance abuse and mental illness on America's communities by increasing the number of individuals trained to work with underrepresented and underserved racial/ethnic minority persons with or at risk for mental health and/or substance abuse disorders.