Meet the Undergraduate Advisors
Todd Hedrick – thedrick@fau.edu
Director
Location: Boca Raton, SO 113
Undergraduate Programs: Criminal Justice and Social Work
Todd graduated from the University of North Carolina at Greensboro in 1994 with a Masters of Education with a concentration in School Counseling. He began at FAU as the Graduate Advisor in 2003, working on the Fort Lauderdale campus. In 2008, Todd moved to Boca as Assistant Director and started working with undergraduate students.
Please set up an appointment via Starfish and he will be happy to assist you in your journey to your Bachelor's degree.
---
Keva Anderson-Konsker – kanderso@fau.edu
Retention Specialist
Location: Boca Raton, SO 113
Keva holds a Masters of Arts in Sociology from Florida Atlantic University.  She joined the advising staff in College of Social Work and Criminal Justice after serving 16 years in FAU's Student-Athlete Center for Academic Excellence.  She also holds bachelor degrees in Sociology and Management, in addition to certificate in Ethnic Studies.
As the retention advisor, Keva meets with students who are at-risk of being suspended or dismissed from the University. If you are on probation, suspended or have been dismissed from the University, please call her office directly to make an appointment. Her number is 561-297-4553.
---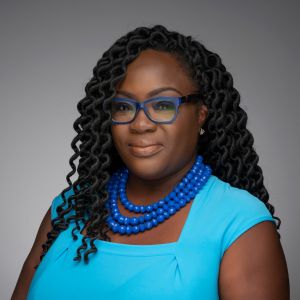 Chandra McKinney Clarke – cmckinney@fau.edu
Academic Advisor
Location: Boca Raton, SO 113
Undergraduate Programs: Criminal Justice and Social Work
Chandra McKinney Clarke is a graduate of the University of Central Florida, where she earned a Bachelor's of Arts degree in Organizational Communications and Troy State University, where she earned a Master's of Science in Human Resource Management. She is currently an Adjunct Instructor and a former Student Career Development Advisor for Palm Beach State College. Chandra has worked within the Higher Education field now for many years, specializing in Academic Advising, Career Services, and Student Recruitment. She is originally from Florida and is a former military/ army brat. She is a member of Zeta Phi Beta Sorority, Inc. and enjoys shopping, volunteering and spending time with her family.
Chandra currently advises students in both of SW-CJ's undergraduate majors.
---
Fabio Rojas – frojas4@fau.edu
Academic Advisor
Location: Boca Raton, SO 113 and Davie, ES288
Undergraduate Programs: Criminal Justice and Social Work
Fabio Leon Rojas Valencia was born in Colombia S.A. arriving in the United States as a teenager. Having learned a new language (English) he graduated from Montclair State University with a Bachelor's of Arts Degree in Sociology with emphasis/concentrations in Education & Media. Soon after graduating out of a sense of duty he joins the USA Army-National Guard where he served for 12 years rising to Squad Leader and the rank of Sergeant. Fabio completed all coursework in the Master's of Higher Education Administration at Barry University (Comps. Pending). His career experience spans from working with State and Private institutions of higher education as an Admissions Officer, Assistant Registrar, Career Counseling and for most of his tenure what he feels is in his-calling Academic Support Services. Most recent at FAU as Coordinator of Academic Programs/Academic Advisor. Fabio also worked as an Adjunct-instructor at Miami-Dade College. He is currently the Lead Advisor for the BSW Program, Soar-in-4 Scholars Program and Student Organization-Newman Club Advisor. Fabio is bilingual (fluent in English & Spanish), he also serves in several committees throughout Florida Atlantic University.
Fabio's primary goal is to assist you to navigate through your major and successfully complete your Bachelor's degree.
| | | |
| --- | --- | --- |
| Monday | Boca | 8:30-5:00 |
| Tuesday | Davie | 10:30-7:00 |
| Wednesday | Davie | 8:30-5:00 |
| Thursday | Boca | 8:30-5:00 |
| Friday | Davie | 8:30-5:00 |
---
Program Assistant
Sandcha Petrus – petruss@fau.edu
Program Assistant
Location: Boca Raton, SO 113