Faculty Owl Leader Program
The Faculty Owl Leader Program is designed to engage and involve faculty members in the development of students as future exemplary leaders within and beyond the campus community. Faculty are selected through an application and interview process, participate in training, and then facilitate several out-of-class leadership workshops/experiences for students during the course of the academic year in which they are selected. In exchange for facilitating these leadership experiences, faculty members are awarded an honorarium of $750.
Responsibilities:
Present at the annual iLead Student Leadership Conference
Present or facilitate in additional opportunities such as Owl Breaks Faculty Staff Leader, WeLead: Diversity Matters Student Leadership Symposium, Leadership Reading Circle, Rise Against Hunger, TEDxFAUJupiter, and more!
Honorarium: Faculty Owl Leaders will receive a $750 honorarium for participation in the program. This honorarium will be provided in one $750 increment (May). Faculty Owl Leaders serve a one academic-year term (August - May).
Selection: Faculty Owl Leaders will be selected through an application process every March/April for the upcoming academic year.
Questions: If you have questions or want to know more about the Faculty Owl Leader Program, contact the Office of LEAD at leadandserve@fau.edu  or 561-297-3607.
2019-2020 Faculty Owl Leaders
---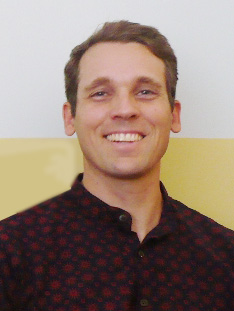 Dr. Doug McGetchin  is an Associate Professor in the Department of History where for over a decade he has been publishing research and teaching courses in world, German, European, and South Asian history. He has published books on Indo-German connections and the history of German Indology, the study of ancient India. Dr. McGetchin is currently researching international debates about Gandhi's use of nonviolence in connections between Europe and South Asian anti-colonialism. A current book project examines three struggles for social justice: Anti-imperial politics in Great Britain and Germany, the Indian Independence movement, and the pan-African movement that included the Civil Rights struggle in the United States. The recipient of a U.S. Fulbright Scholar Program Research Fellowship in 2013-14, Dr. McGetchin and his family lived in Kolkata (Calcutta), India. His travels include two other visits to India, as well as living in Berlin for a year in 1999-2000 doing dissertation research. He has served as Director of FAU's Peace Studies program and President of the Southeast World History Association (2014-15). Awards include the FAU-wide Award for Excellence in Undergraduate Teaching 2009-10 and FAU's Exceptional Faculty Award of the Northern Campus Achievement Awards, 2010-11, 2012-13, and 2014-15. Dr. McGetchin served in the U.S. Marine Corps as a lieutenant, is a native Californian, loves biking, surfing, is happily married and the father of three.
Leadership definition:  "Leadership is about seeing what needs to be done and doing it. Leadership is the courage to act for a greater good, even when one's actions risk censure, ridicule, and peer pressure from those not seeing a bigger picture. I admire leaders who are able to listen to criticism and adjust their approach accordingly if necessary, but not let criticism stop them from achieving their goals."
---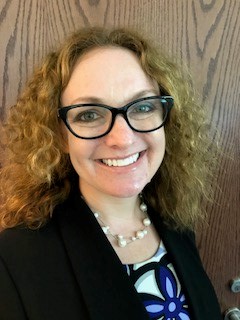 Leah Plocharczyk  is the Assistant Director of the John D. MacArthur Campus Library in Jupiter, and an Associate University Librarian. She also works as the Broward Library Services Coordinator and Liaison for the downtown Ft. Lauderdale Tower campus where she serves as the liaison between Broward Main Public Library and FAU. Ms. Plocharczyk's areas are collection development, instruction, reference, and supervision. She has been a professional librarian for FAU since 2007. Ms. Plocharczyk's research interests are Sociology, Leadership, Conflict Management, Library and Community Outreach.
Leadership definition:  "To me, leadership is standing up for what you believe in even if you are the only one in the room standing. I believe the strongest and most effective leaders lead quietly by example and with compassion. True leaders are guided by their convictions and are able to communicate the importance of their beliefs so that others are inspired to mobilize regardless of the hardships or difficulties that they may face. True leaders practice humility, have an unwavering sense of integrity, and a solid sense of self. Boasting has no place in a leader's character, because a leader's actions should effectively say it all."
---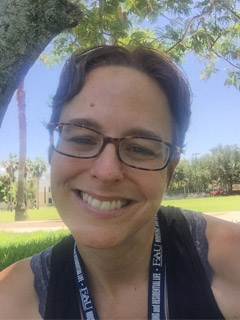 Gina Carreno-Lukasik  is Senior Instructor of Sociology at Florida Atlantic University. She regularly teaches  Sociological Perspectives (SYG 1000)  and  Human Sexuality and Social Change (SYP 3060). She also has taught  Medicine and Society (SYA 4930),  Family and Society (SYO 4100),  Social Problems (SYG 2010), and  Men, Women, and Work (SYO 4370). She also teaches Learning Strategy and Human Development (SLS 1503) for first-year students in the Arts and Letters Learning Community. In the future she hopes to develop and teach courses on disability and society as well as animals and society. Dr. Carreno-Lukasik aims to introduce students to the basic concepts within sociology and its subfields, help students use their sociological imagination to analyze current social problems as well as examine their own lives, and develop their critical thinking as well as verbal and written communication skills. She tries to foster her students' sensitivity to diversity (race-ethnicity, gender, sexuality, social class, age, disability, etc.). In short, she hopes that her courses not only introduce students to the discipline of sociology but also help them become more informed and empathic human beings. Dr. Carreno-Lukasik has received an Excellence and Innovation in Undergraduate Teaching Award, and she twice was nominated for Distinguished Teacher of the Year.  She also was voted by students "best SLS instructor" in Fall 2016. 
Dr. Carreno-Lukasik's publications have been used in undergraduate classes. In "Sexuality, Gender Identity, and Hate Crimes" in Crime as a Social Problem (2012), she examines hate crimes motivated by an individual's actual or perceived sexual orientation and gender identity. Other publications by Dr. Carreno-Lukasik include  Themes of the Times for Social Activism/Social Change: A Collection of Articles from The New York Times for Use with Your Allyn and Bacon Text (2005), in which she, along with Greg Lukasik, compiled relevant articles from the New York Times and drafted guiding questions for each article. In  Study Guide for Our Unsystematic health Care System (2003), she and Allen Imershein created an online study guide for Florida State University students enrolled in  Sociology of Health Care.
In addition to her teaching and research, Dr. Carreno-Lukasik regularly serves as a Faculty Mentor in Florida Atlantic University's ACCESS program, which aids second-year students in their academic as well as career goals. Instructor Carreno-Lukasik also is the Faculty Advisor for Eat for Tomorrow, a student organization focused on encouraging children to strive for a healthier lifestyle through activities such as gardening and eating healthily. Outside FAU, Dr. Carreno-Lukasik cherishes spending time with her husband Greg, daughter Natalia, and cats Princess and Jolly.
Leadership definition: "For me personally, leadership means serving as a role model for others, encouraging others to live their life in a meaningful and mindful way by demonstrating your own passion and enthusiasm. To me leadership is about living by example; bringing out the best in others by practicing empathy and kindness. A leader should always practice compassion as well as critical thinking; they should always try to set a positive example and actively push for social justice."
---
Wairimũ Njambi  is Associate Professor of Women's Studies and Sociology at the Wilkes Honors College of Florida Atlantic University. Her research and teaching areas include science and technology studies, feminist theory, queer studies, critical race, gender, and sexuality studies, and more. Her work has appeared in journals including  Feminist Theory,  NWSA Journal (of the National Women's Studies Association),  Meridians,  Gender and Society,  Critical Sociology, the  Journal of American Culture,  Australian Feminist Studies, among other venues.
Njambi is a two-time recipient of the Award for Excellence and Innovation in Undergraduate Teaching from FAU and winner of its Award for Excellence and Innovation in Undergraduate Advising. She is also a two-time recipient of the Exceptional Faculty Award, presented by the Northern Campus Achievement Awards committee on FAU's Jupiter Campus.
Leadership definition:  " I think the leadership definition provided by Kouzes and Posner is a great place to start, and I would add that the ways participants are mobilized is a key topic. Feminists have been discussing these issues for a long time, emphasizing ways of leading that distribute power across the group, displacing the "masculinist" model of topdown control. The one placed "in charge" ought to focus on noticing the abilities and potential for contribution among all group members and finding a meaningful way to empower them to use their skills toward the aspirations they share."
---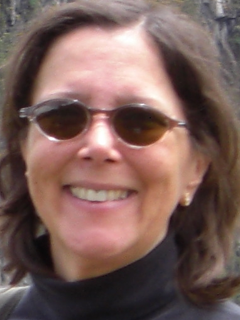 Dr. Mary Ann Gosser-Esquilín  is both a Professor of Spanish and Comparative Literature and the University Honors Coordinator. She completed her A.B. degree in French at Bryn Mawr College, PA; her  licence  and  maîtrise  in Comparative Literature at the Université de Provence I, Aix-en-Provence; and her doctorate in Comparative Literature at Yale University. Her areas of research encompass the literatures of the French- and Spanish-speaking Caribbean. She has taught at the University of the West Indies, Mona Campus, Jamaica, as a visiting Fulbright Scholar.
Her teaching awards at Florida Atlantic University include the Alumni Association Faculty Talon Award (2003), the Award for Excellence in Undergraduate Teaching (2001-2002 and 1994-95), and the Award for Excellence and Innovation in Undergraduate Advising (2012). She is President of Florida Atlantic University's Chapter 128, Honor Society of Phi Kappa Phi.
---
Leadership definition: 

Learn as much as you can so as to

Enable others to share a vision.

Act collaboratively in order to strengthen

Diverse views and cultural competencies.

Envision a future of civility.

Recognize all contributions, as well as

Share ideals and values with a

Healthy dose of humor so as to

Inspire others to take risks.

Provide the nurturing environment needed to thrive.

 

Leadership definition: "My personal leadership style is to lead by example and help others reach personal and professional goals."

 
---
Dr. Michael L. Gaylor  is a senior executive with over 40+ years of experience in the management of nonprofit organizations. Dr, Gaylor has served as the Chief Executive Officer for Leadership Broward, Inc. in Fort Lauderdale, FL., Executive Director for the Barrett Foundation, Inc. and of All Faiths Receiving Home.  He helped the All Faiths organization grow to become one of our nation's most respected social service organizations. He has also served as Director, Office of Institutional Advancement and President of Menaul School, a private, college preparatory school founded in 1881, the Vice President for Leadership with the Greater Albuquerque Chamber of Commerce and the Director of Schools and Community Partnerships with the Albuquerque Public Schools.  Experience has also included serving in executive positions in healthcare and youth services.
With his experience in the areas of healthcare, social services, business development and education Michael's greatest passion is found in assisting organizations build their capacity to develop leadership, advance capable governance, ensure sound financial management and reporting, engage in effective strategic and operational planning, maximize resource development and fundraising programs, and fashion and launch effective services evolved from analytic, creative and strategic thinking.
Over the course of his career, Michael Gaylor has successfully led development efforts including annual fund drives, capital campaigns, major gift solicitation, and grant writing. His work with Boards of Trustees and service volunteers is extensive. Dr. Gaylor is well-versed in board and volunteer recruitment, screening, orientation, training and development, and evaluation and retention. He has facilitated the work of a number of boards in developing and executing the tenants of the organization's mission/vision statement through the development and implementation of ongoing goals, objectives and strategies designed to support the mission.
Dr. Gaylor blends his experience as a practicing psychologist/therapist with his business acumen to benefit aspiring executives through Executive/Personal Coaching and mentoring.
Those who have worked with Michael describe him as thoughtful, insightful, competent and goal driven. He has served in leadership capacities on a number of nonprofit and public boards.
Michael Gaylor received his doctorate from the University of New Mexico in Organizational Learning and Instructional Technologies.  His focus of study was workplace training and curriculum design. He served as an adjunct faculty with the University of Phoenix and the University of New Mexico's Management Development Center. He has also served as a guest instructor for CNM, a New Mexico Community College.  Michael currently serves as adjunct faculty with Nova Southeastern University's Huizenga School of Business and Entrepreneurship where he teaches critical thinking.  He also serves in the position of adjunct faculty with Florida Atlantic University and Barry University where he teaches in the areas of Executive Management, Organizational Development, Nonprofit Management and Leadership.
Dr Gaylor is a John Maxwell Team Member and is a certified Coach, Trainer and Speaker.
Michael and his wife Kathy reside in Boca Raton, Florida.  They have two daughters and four grandsons.
Leadership definition: "Nearly 15 years ago I participated in a year-long Executive Leadership Development program. As part of program we were mentored and required to develop our own leadership brand. We were also asked to communicate our Leadership Philosophy in seven words or less. My leadership motto ended up being "Awakening the Spirit Within and Illuminating Pathways." This motto emanated from an anthropomorphic view of leadership being a Lighthouse. This in turn led to my view of leaders being Promise Keepers. I believe that leadership is about challenging others to engage in deep self-reflection to begin to surface the assets that they possess that would advance their leadership and remediate that which serves as barriers. All of this designed to illuminate the pathways for achieving their personal goals and their organization's vision."
---
Dr. James Kwasi Kumi-Diaka  is an Associate Professor of Biological Sciences in the College of Science at Florida Atlantic University, with a professor-associate appointment in the Department of Biomedical Sciences. He received his BSc degree and obtained his pre-clinical veterinary medical training from the University of Guelph, Ontario, Canada and his DVM, MS and PhD degrees at A.B. University in Nigeria. In 2013, the College of Medicine University of Science, Arts and Technology, Montserrat awarded him Doctor of Science honorarium (DSC honorarium). His current research is in Phytochemicals, Phyto-radiotherapeutics and Carcinogenesis, and Reproductive Pathophysiology. He has developed and taught many biological-biomedical science courses and labs in different institutions of higher learning- spanning from A.B. University in Nigeria, University of Wisconsin USA and currently, Florida Atlantic University. He has trained many undergraduate and graduate students; authored and co-authored over 73 refereed international journal articles; and lectured at seminars/conferences on aspects of phytochemicals and health.
Keywords: phytochemicals, chemoprevention, chemotherapeutics, prostate cancer. 
Leadership definition: "Leadership in my opinion is: ability to synthesize diverse opinions/ideas into unequivocal unified force to achieve a common goal/aspiration."