Public Outreach
Lead PI: Gabby Barbarite
The goal of this objective is to share the important research being conducted through the Florida Center for Coastal and Human Health with public audiences.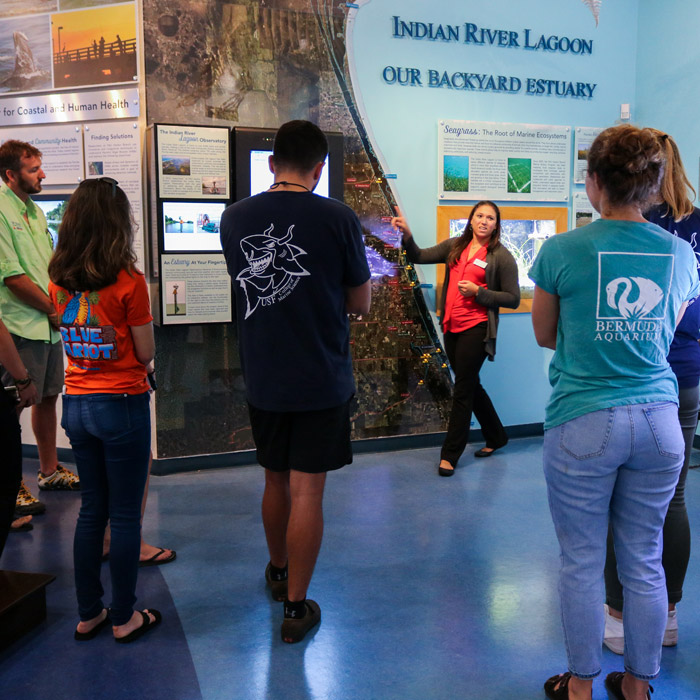 The Ocean Discovery Visitors Center is the public's gateway to FAU Harbor Branch and features a variety of research-themed exhibits. As an outcome of this project, a display was created to educate the community about harmful algal blooms, impacts that these events have on Florida and the Indian River Lagoon, as well as the latest findings from our researchers. The display also features an interactive component that allows guests to dive deeper into these topics.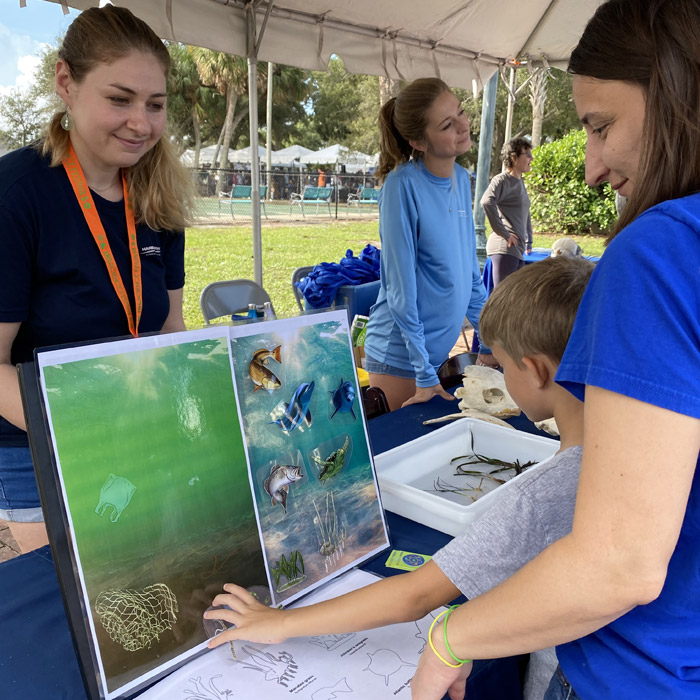 FAU Harbor Branch scientists and students also participate in FCCHH outreach efforts. Through platforms like our Ocean Science Lecture Series and Speakers Bureau program, researchers can share their most recent discoveries with the community. In addition, our outreach scientists have incorporated HAB-related concepts into interpretive messaging and hand-on activities for all ages. By sharing this information, our goal is to improve scientific literacy and environmental stewardship.
To watch a special Ocean Science Lecture about the FCCHH visit:
https://www.youtube.com/watch?v=71AP--tGIAQ&feature=youtu.be
To learn more about the FCCHH with this interactive module:
Click here to view PDF.
To learn about more about
FAU Harbor Branch Outreach.