Education Leadership Team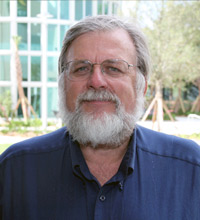 ---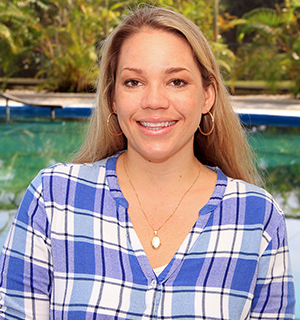 Annie Page-Karjian, DVM, Ph.D.
Associate Director of Education
Associate Research Professor
772.242.2453
cpagekarjian@fau.edu
Dr. Annie Page-Karjian is an Assistant Research Professor & Clinical Veterinarian at Florida Atlantic University Harbor Branch Oceanographic Institute. She also serves as the Harbor Branch Associate Director of Education and is Co-Director of the Marine Science & Oceanography Master's Program. She is the Clinical Veterinarian for the Harbor Branch Marine Mammal Stranding, Health & Rehabilitation program, provides veterinary services for the Harbor Branch campus, and serves as a member of the FAU Institutional Animal Care and Use Committee. Her research interests include epidemiology, pathogenesis, eco-immunology, and ecology of diseases affecting cetaceans and sea turtles.
Dr. Page-Karjian earned her DVM from the University of Georgia, College of Veterinary Medicine in 2011, where she focused on aquatic animal medicine and diagnostic pathology within the Public/Corporate Health track. During her DVM program, she underwent extensive training in aquatic animal medicine and pathology, including preceptorships at the Georgia Aquarium, Georgia Sea Turtle Center, Pacific Marine Mammal Center, South Carolina Department of Natural Resources, University of Georgia Veterinary Diagnostic Laboratory, University of Florida, and North Carolina State University. In 2015, Dr. Page-Karjian earned her Ph.D. in Veterinary Pathology from the University of Georgia, College of Veterinary Medicine. Her most recent research project addressed fundamental questions on characteristics of subclinical infection and transmission of chelonid fibropapilloma-associated herpesvirus infection, the likely etiologic agent of sea turtle fibropapillomatosis. Throughout the course of her career she has developed expertise in wildlife medicine and rehabilitation, molecular diagnostics, disease ecology, and veterinary pathology, and has covered topics such as conservation biology, environmental and public health, microbiology, immunology, toxicology, and genomics.