On-Site Training Programs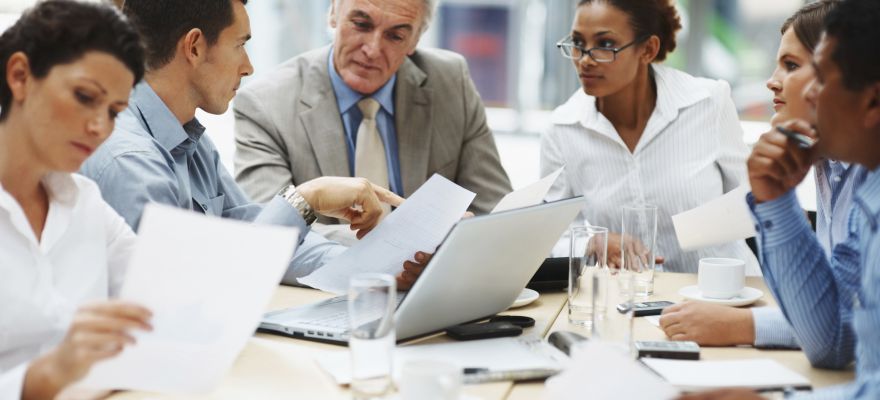 The Institute's training program for local governments includes a variety of workshops for personnel at all levels. The program is designed to provide participants with training programs to enhance the management skills and decision-making abilities of public officials and non-profit personnel.
The IOG also works with other entities in providing specialized training to our constituents. Such programs include a two-day Records Management Certification course offered in conjunction with the Florida Institute of Government; and certification and recertification classes for code enforcement personnel in our eight county service area in cooperation with the Florida Association of Code Enforcement and the John Scott Dailey Florida Institute of Government at the University of Central Florida.
The IOG offers its training workshops on a contract basis with individual state and local governments or through open-enrollment programs.  The institute's staff is always pleased to tailor programs to meet the individual needs of our constituents and are constantly adding new topics to our roster of classes.  We are always pleased to coordinate these or other classes tailored to your specific needs.   The IOG's staff will be pleased to meet with you to find out what we can do for you to help you meet your professional development training needs!
Management/Supervisory Skills
Applying Discipline in a Fair and Equitable Manner
Behavioral Interviewing
Building a Mindful Culture
Coaching Employee Performance
Coaching to Unlock Full Potential
Collaborative Decision Making
Communicating for Effective Leadership
Giving Feedback – Supervisor Strategies
Kaizen: Creating a Continuous Improvement Culture
Leading and Managing Service Excellence
Leadership Academy (up to 12 customized modules)
Making a Strategic Plan a Reality
Managing Employee Development
Meeting Magic
Motivating for High Performance
Performance Management
Process Improvement
Process Mapping
Shaping Organizational Values
Shaping a Strong Culture: Leading Leaders
Situational Leadership
Supervision in Government (8 modules)
The Art of Effective Delegation
The Art of Influence
The Art of Servant Leadership
The Recognition Revolution
Team Building: The Key to Success in the Workplace
Train the Trainer
All People Skills
Accountability for Results
Adaptability in an Ever-Changing Work Environment
Advancing Productivity in Organizations
Administrative Support Development: Managing Workplace Dynamics
Administrative Support Development: And The Oscar Goes to
Assertiveness: Skills to Inspire Confidence
Building Trust: Creating Productive Relationships
Business Writing for Results
Change Your Attitude…Change Your Life
Civility in the Workplace
Let's Talk…Communicating for Success
Communicating in Sync
Communicating Upward: Interacting Effectively with Your Supervisor
Conflict without Controversy
Constructive Confrontation
Contract Management Essentials
Coping with Workplace Changes
Creating a Positive Work Environment
Creating Public Value
Critical Thinking Strategies
Heartbeat of Change
Here to Service: Customer Service for Enforcement and Emergency Personnel
Dealing with Difficult People
Effective Interpersonal Skills
Effective Report Writing
Emotional Intelligence
Giving and Receiving Constructive Criticism
Grammar Essentials
Harmonizing Generations at Work
HR Training: Anti-Harassment, Workplace Violence, Drug Free Workplace
Improving Mindfulness
Influencing for Results
Interviewing for Success
Keeping Excellence Alive
Landscape Inspections: Plan Reviews to Field Plant Inspections
Life Happens: Guide to Managing Stress
Listening Skills for High Performance
Motivation Boot Camp
Office Improvement Program
Open Government in the State of Florida: Public Records Laws and Government in the Sunshine
Organizational Skills: Getting There and Staying There
Quality Customer Service in the Public Sector
Perception is Reality
Powerful Presentation Skills
Problem Solving/Decision Making
Projecting a Winning Image
Public Records Management
Sparking Creativity and Innovation
Specification Writing for Government Employees
Time Management: 25 Hours in a Day
True Colors
Using Communication to Manage Interpersonal Relations
Workshop for Coordinators to Code Enforcement Boards and Special Magistrates
---