About Boca Raton
---
FAU's main campus is located in the beautiful tropical setting of Boca Raton, Florida. Renowned for its culture, diversity, and entertainment, Boca Raton exemplifies some of the best that Florida has to offer. Centrally located just minutes from West Palm Beach, Ft. Lauderdale, and Miami, Boca Raton is a beautifully well-maintained seaside haven. Radiating out from its Mediterranean-styled downtown, the city offers a myriad of activities, entertainment, and recreational opportunities. FAU students will enjoy local amenities such as gorgeous beaches, museums, libraries, art galleries, world class shopping and dining, golf, surfing, scuba, boating, sporting events, music, and the largest outlet and value retail shopping destination in the United States (Sawgrass Mills Mall).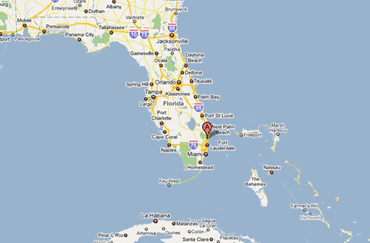 Professional Sports Teams:
Basketball: Miami Heat http://www.nba.com/heat/
Football: Miami Dophins http://www.miamidolphins.com/
Baseball: Miami Marlins http://miami.marlins.mlb.com/index.jsp?c_id=mia&sv=1
Hockey: Florida Panthers http://panthers.nhl.com/
Music Festivals: Ultra Music Fest http://ultramusicfestival.com/ , Sunfest http://www.sunfest.com/ , One Love Reggae Festival, and many more
Concert venues: The Fillmore (Miami Beach) http://fillmoremb.com/ , BB&T Stadium (Panther stadium) http://www.thebbtcenter.com/ , American airlines arena http://www.aaarena.com/ , Cruzan Amphitheater http://www.cruzanamphitheatre.net/
Festivals: Ft. Lauderdale International Film Festival, Miami International Film Festival, and the South Florida Wine and Food Festival to name a few.