Service
Dilys Schoorman views service as being integral to her role as a teacher and scholar. She frames research as service to her research partners and the public good, and her teaching is linked to a commitment to equity and social justice within schools and the community. She strives to serve public school teachers and their students by modeling appropriate university-school collaborations.
Community
The Educational Equity Partnership Project is the outcome of a multi-year year partnership with educational leaders in Broward County, FL. As part of the partnership the department of Curriculum, Culture and Educational Inquiry will offer five 6-8 week modules over three years to Broward County Teachers who work in Title 1 schools. The purpose is for faculty and teachers to work in partnership to identify how best to achieve educational equity for students historically under-served in our schools. Insights from class discussions and data-based analyses will be disseminated through local and national presentations and publications.
| | |
| --- | --- |
| Module 1: Culturally Responsive Pedagogy | Fall 17 |
| Module 2: Developing Multicultural Curriculum | Fall 18 |
| Module 3: Equity in Schools and Society | Spring 19 |
| Module 4: Parental Inclusion & Community Engagement | Fall 19 |
| Module 5: Leadership & Advocacy in Diverse Communities | Fall 20 |
Her work with the Maya Ministry Family Literacy Program (2004-2011) has been especially rewarding. How do you begin to teach adults who have never been to school to read and write in their third language? Sister Rachel Sena and her staff at the Maya Ministry Family Literacy Program did this. http://mayaministry.org/
This collaboration has yielded numerous journal publications and conference presentations.
Departmental / College Service:
It is important (even if difficult!) to model one's principles in all aspects of one's professional responsibility. In Dilys Schoorman's case, this means a commitment to carry an equitable share of the collegial workload, and to engage in scholarly discussion and decision making where all voices and viewpoints are heard.
Department Chair, July 2016 - present
Member of the Diversity Platform Committee (Aug 2017- present)
Ph.D. Coordinator – 2014/15 – 2015/16
Interim Department Chair – Fall 2012
Faculty Assembly Secretary/ Leadership Team (2003-04)
TESOL Program Area Coordinator 2013/14
Multicultural Education Program Area Coordinator (2010/11-2011/12)
Department representative on:
Faculty Promotion and Tenure Committee (2013/14-2014/15; 2015-16)
Instructor Promotion and Tenure Committee (2014/15)
Diversity Committee (2011/12 – present)
Continuous Improvement Plan Committee (for CAEP Accreditation; 2014/15)
Graduate Programs Committee (2010/11-2011/12)
Faculty Assembly Steering Committee (2006/07- 2011/12)
Member of Social Foundations Program Area: http://www.coe.fau.edu/academicdepartments/ccei/socialfoundations/ 
University Service:
At a time when collegial governance is being threatened by corporatization, it is crucial and all faculty members become aware of the political shifts in decision making and engage actively in reclaiming their voice in determining the future of the academy, especially as a sphere for democratic praxis.
Faculty Governance: http://www.fau.edu/ufsgov/ 
Member of the University Faculty Senate Steering Committee (2006/07- 2007/08; 2009/10; 2011/2012; 2014/15-2016/17)
Human Library: One World, Many Stories
Participated in the inaugural Human Library Project at FAU, November 15, 2016. Part of the celebrations of International Week
Book title: Causing Good Trouble: Our Lives as Curriculum
http://www.library.fau.edu/news/flyers/fau_human_library.pdf
https://www.youtube.com/watch?v=B2PPTC8cOhw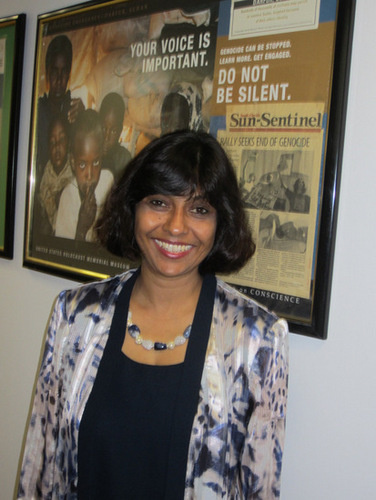 Dilys Schoorman, Ph.D.
Professor
Department of Curriculum, Culture, and Educational Inquiry
Office Phone: 561.297.3965
Office Fax: 561.297.2925
Office Location: Boca 47 – ED 495
777 Glades Road Boca Raton, FL 33431