Dr. Dilys Schoorman
Dilys Schoorman grew up in Sri Lanka and came to the USA as an adult. In Sri Lanka she experienced both the synergy of diversity and the tragedy of racial/ethnic conflict. These experiences anchor her role as an educator in the USA, where the intersections of multiculturalism, democracy and social justice infuse passion into her work in multicultural and global education, immigrant education/ family literacy and faculty governance. She strives to integrate the principles that inform her teaching and scholarship into her interactions and decision making as a leader, an educator and a citizen.
Chair, Department of Curriculum, Culture and Educational Inquiry
President, Florida Chapter of the National Association For Multicultural Education (FL- NAME)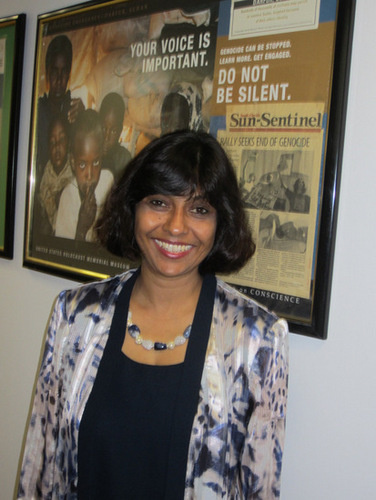 Dilys Schoorman, Ph.D.
Professor
Department of Curriculum, Culture, and Educational Inquiry
Office Phone: 561.297.3965
Office Fax: 561.297.2925
Office Location: Boca 47 – ED 495
777 Glades Road Boca Raton, FL 33431