FAU CARD Constituency Board Members
FAU CARD Constituency Board Members
Francois Truong, Board Chair
Francois' family is his driving force in life. He and his wife have been married for 8 years and they have two beautiful children. After his daughter was diagnosed on the spectrum at a young age, he started getting involved with the special needs community. Francois is an FAU Alumni where he received a double major in Marketing and Business Management and holds an MBA in International Business. He is trilingual, as he was born and raised in France by Vietnamese parents and then moved to the United States. Francois works in the financial services industry helping families protect their families, businesses, and reach their financial goals.
Jaclyn Merens, Board Vice Chair
Jaclyn Merens has been part of the CARD community since the very formation of the state CARD system of support. She was a member of the original group of parents and professionals lobbying state legislators for the formation of the statewide CARD system. She was an original Constituency Board member for UM CARD and served as an original FAU CARD Board member, when FAU CARD became a separate center serving Palm Beach and the Treasure Coast. Jaclyn's son Danny is now 39 years old. She has been an advocate for autism issues since Danny's diagnosis, running Palm Beach county's parent groups, State Department of Education Parent/Professional Partnership trainings, and as South Florida's Regional Director, for the National Alliance for Autism Research and Autism Speaks. Jaclyn's guiding star has been her son, Daniel who lives with autism every day.
Katrina Doyle
Katrina is a native Floridian born and raised on the Treasure Coast. She is married and has two children. Katrina's son was identified as autistic when he turned two years old. Katrina is a registered nurse with her current focus in pediatrics. She is an enthusiastic and dedicated autism advocate on the Treasure Coast. Katrina enjoys supporting families through autism community outreach and education. She is currently studying special education through Indian River State College. She has previously served Autism Speaks as a Volunteer Advocacy Ambassador to pursue legislation to support the autistic community as well as FAU CARD on their Parent Advisory Committee.
Paula Hosein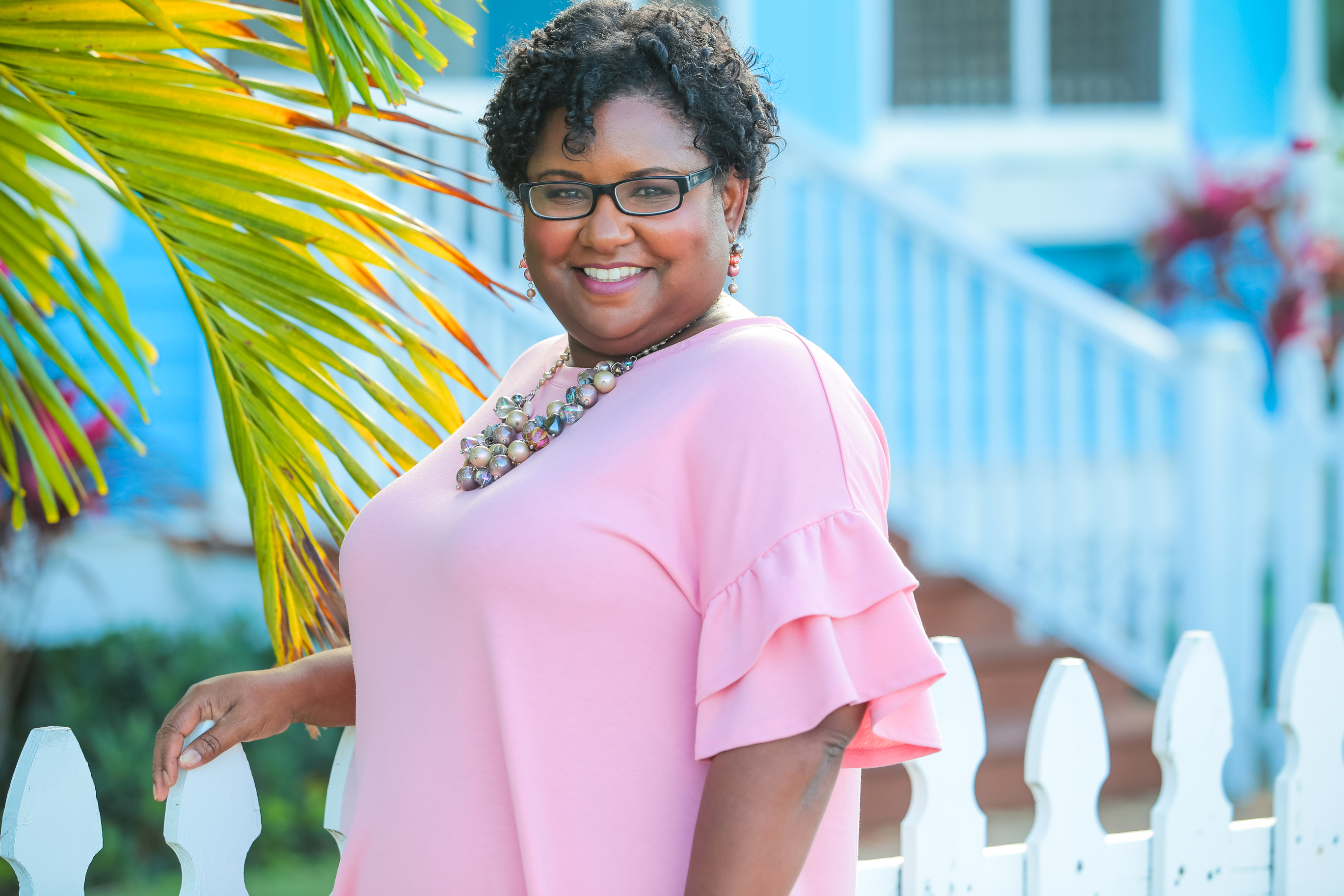 Paula is a wife and a mother of three adult children living in St. Lucie County. Her 22-year-old son was diagnosed with Pervasive Developmental Disorder at the age of 18 months later determined to be Autism. Paula has worked in the Banking Industry, Workforce Development and has been a Realtor since 2013. She has served on several not-for-profit committees and boards on the Treasure Coast. She is a strong advocate of FAU CARD as they have assisted her son's transition to adulthood through advocacy, education, and social groups.
Carmen Noonan
Carmen Noonan is a very active member of her community in Indian River, FAU CARD, and many state and local disability organizations. Carmen is married, with two sons, Henry and Patrick. Patrick her 27year-old son with autism recently graduated with his Associates degree in Music from Indian River State College. Carmen is a long-time supporter and volunteer for FAU CARD serving on the FAU CARD Parent Advisory and has represented FAU CARD at the State Capital for the CARD legislative day, for the past several years. Carmen has been instrumental in supporting the educational, employment, and recreational needs of adults with disabilities in Indian River.
Derek Rhoades-DiLiberti
Mr. Derek Rhoades-DiLiberti graduated with a Bachelor of Arts Degree in Psychology from Florida Atlantic University in the Spring of 2018. He has high-functioning autism and attends the meetup groups at the FAU CARD. Derek is a proud vet assistant at the animal veterinary clinic, taking care of the animals. Derek is a caring supporter of FAU CARD.
David Ruttenberg,
Based in Boca Raton, David is a passionately devoted PhD scientist and inventor at University College London's Knowledge Lab and Institute of Cognitive Neuroscience, and University of Cambridge's Cognition Emotion and Education Lab. His research impacts those with sensory, anxiety, and attentional issues. David is also a GRAMMY producer/engineer and Amazon, Audible and Udemy best-selling author. He is most proud of Suzy (his wife of 28 years) and their 20-year-old daughter and magnum opus, Phoebe.
Bradley Schlossmann
Bradley Schlossmann is a Wisconsin native who spends time in Boca Raton in the winter. After graduating from the University of Wisconsin-Madison, Brad joined his family automobile business. Today he runs the dealerships in Milwaukee with his brother. Brad has been involved with Junior Achievement of Wisconsin, both as a teacher to students in the Metro area, as well as being on the Board of Directors. He has also been involved with Boys and Girls Clubs of Milwaukee and has been a board member of his local and state trade associations. Brad has two grandchildren, one who has been diagnosed with ASD.
Michele Weppner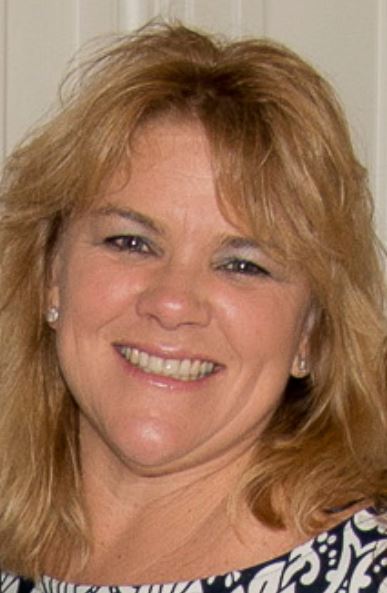 Michele is a life-long resident of Boca Raton. She is a dedicated and caring wife and mother to her husband and her sons Daniel and Nate. Michele's youngest son Nate was diagnosed with Autism when he was 32 months old. Michele has given generously of her time for many causes benefiting the Autism Community and has been a very vocal and strong supporter of FAU CARD. Michele sits on the FAU CARD Parent Advisory and is always willing to give of her time to meet with community organizations and legislators to provide community awareness and education on Autism. Michele is a writer for the Autism Community Magazine. Michele additionally, is very involved and supportive of Nate's school, Palm Beach School for Autism.
Past Board Members
Glen Stein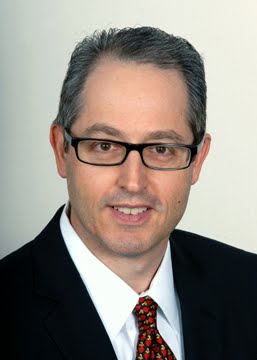 Mr. Stein serves the advisory board of the Florida Atlantic University Center for Autism and Related Disabilities. Mr. Stein has over 20 years experience in commercial lending, structured finance and capital markets. He currently leads the funding and capital markets strategies for First Capital, an asset-based lender headquartered in Boca Raton. Mr. Stein is also Co-Chairman of Duvera Financial, a consumer finance and billing company he founded in 2001. Prior to joining First Capital, Mr. Stein served as the Chief Financial Officer of eNeighborhoods, a real estate technology company located in Boca Raton. He was the General Manager of Ocwen Federal Bank's commercial finance division, including its commercial mortgage servicing, special servicing and multifamily property business lines. Prior to Ocwen, Mr. Stein has served in management positions at Bayview Financial, UniCapital and Prudential Securities Investment Bank's Structured Finance Group. He began his career practicing corporate law in New York at Winthrop, Stimson, Putnam & Roberts (now Pillsbury Winthrop). Mr. Stein served as Chairman of the Young Presidents' Organization's Palm Beach Chapter in 2008-2009. Mr. Stein received his B.A. from Amherst College in 1986 and his J.D. from Columbia Law School in 1989. He is married with two sons.
Gregory D. Albert, M.D.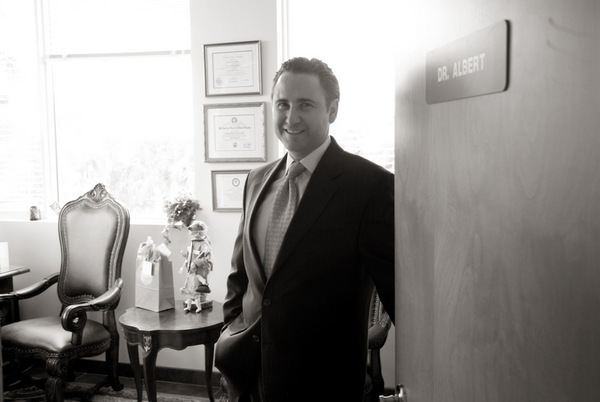 Gregory D. Albert, M.D., is a Board Certified Plastic Surgeon practicing in South Florida. He is a member of the American Society of Aesthetic Plastic Surgery, as well as, the American Society of Plastic Surgery. Dr. Albert trains surgeons from around the world to perform endoscopic facelifts and brow lifts and is also a lead injectable instructor for Botox, Juvederm and Voluma. Dr. Albert has the distinction of being the Official Plastic Surgeon of the NHL Florida Panthers Hockey Team since 2004 and has taken care of countless players, coaches, and referees injured on the ice. He specializes in minimally invasive aesthetic plastic surgery and has been seen on the news for his cutting edge procedures. Dr. Albert is the proud parent of a special needs child, Morgan, who is on the Autism Spectrum. He is an advocate of FAU CARD and proudly sits on the Constituency Board.
 Judith Aronson-Ramos, M.D., F.A.A.P.

Dr. Aronson-Ramos has been serving the Autism community in South Florida 1993. She received her undergraduate degree from Dartmouth College, her M.D. from the University Of Miami Miller School Of Medicine, and completed her Pediatric Internship and Residency at Jackson Memorial Hospital in Miami, Florida. Board Certified in Developmental & Behavioral Pediatrics and General Pediatrics, Dr. Aronson-Ramos brings a comprehensive and unique perspective to the treatment and care of children and families affected by autism spectrum disorders. She is a member of the following organizations and institutions: Fellow of the American Academy of Pediatrics, American Academy of Child and Adolescent Psychiatry, Society of Developmental & Behavioral Pediatrics, Florida Pediatric Society, Reach Institute Columbia University, and Executive Medical Director of CARD at Florida Atlantic University. She hosts the Dr. Judy Show on the Autism Channel www.theautismchannel.tv
Dr. Aronson-Ramos is also a guest lecturer for numerous local organizations and events related to Autism, and a member of Autism Speaks, Interactive Autism Network, Autism Society of America and other organizations dedicated and involved with the Autism Community.
Dr. Aronson-Ramos is the Medical Director of Developmental & Behavioral Pediatrics of South Florida, a private practice exclusively serving the pediatric population with developmental delays, learning differences, behavioral challenges, social-emotional problems, and many other difficulties.
Lloyd Bucher
Lloyd Bucher is the Station Manager for WPTV NewsChannel 5, the West Palm Beach NBC affiliate owned and operated by the E.W. Scripps Company. Prior to coming to Scripps, Lloyd served as General Sales Manager at WPLG in Miami and local sales manager at CBS 3, in his former hometown of Philadelphia. Before getting into broadcasting, Lloyd was a practicing attorney in the Philly area.
As Station Manager, Lloyd leads the department head team and oversees the station's day-to-day operations and strategic plan. During his role as Station Manager of WPTV, the station was honored with the 2013 Regional Emmy award for Overall Station Excellence.
Lloyd is the proud parent of two children; one is a young man with autism, the other a typically developing daughter.
Bucher has a B.B.A from Hofstra University and a J.D. from Widener University School of Law.
Joe Cardenas

Joe is the Southeast Area Executive for First Citizens Bank. He is the father of a young boy with autism. He has been active in a number of community organizations with a focus on programs that seek to help children with disabilities and their families. Additionally, Joe has been a founding member of the FAU CARD Constituency Board since 2005 and past Chair of the Board. Joe was the sponsor of the Inaugural FAU-CARD Golf Tournament held on September 20, 2007 at the Winston Trails Golf Course in Lake Worth. Joe has been very active with FAU faculty and the Autism Society of Florida in helping to advocate for autism services for the FAU region and the entire state having traveled to Tallahassee to share his views with legislatures.
Cheryl Checkers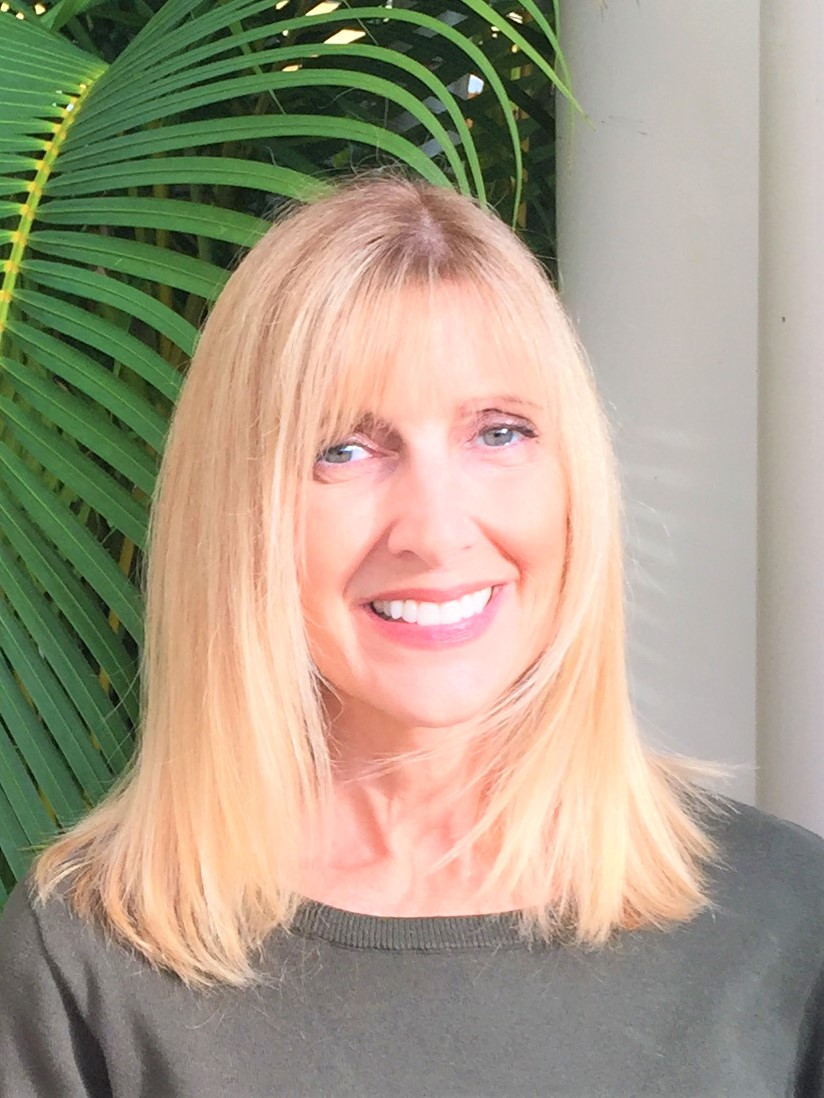 Cheryl Checkers is a Licensed Mental Health Counselor in private practice. Prior to private practice, she worked as Clinical Support Specialist for FAU CARD and as Clinical Director for the National Alliance on Mental Illness (NAMI) of Palm Beach County where she currently serves on the Board of Directors. Cheryl has been instrumental in bringing autism and mental health treatments to South Florida. Chosen as Palm Beach/Martin Counties Autism Society of America's Autism Advocate of the Year in 2015, Cheryl is dedicated to serving individuals with autism and their families. She is the proud mother of a young adult daughter with ASD.
Judi Donoff

Judi is a community leader and generous supporter of FAU CARD and many agencies supporting the autism and human services community. She is the wife of Craig Donoff and the mother to Mathew and Garrett Nemeroff and step-mother to Lindsey and Chase Donoff. Chase was an individual with autism who subsequently inspired Judi to work diligently to advocate for children and youth with special needs. Chase has since deceased.  Judi has been instrumental in furthering and improving the quality of life for individuals with Autism and was the Honoree of FAU CARD's 2012 Wings of Hope Event.
Michele Drake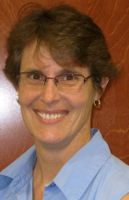 Michele resides in southern Martin County with her husband Alan and two teenagers, Laura and Nicholas, both on the autism spectrum. She has an extensive professional background in accounting, and has used her expertise to benefit various nonprofit organizations dedicated to helping youth in need. Michele is a Girl Scout leader and also serves on the CARD Parent Advisory Board. Her passion is learning about the newest strategies and tools to enable those with ASD to be the best they can be and sharing that knowledge and experience with families who have loved ones on the autism spectrum.
Natalie Eno

Natalie lives in Port St. Lucie with her three daughters. Her oldest daughter Erika has Autism. Her experience with her daughter inspired her to advocate and assist other families, and she currently works as a Family Resource Specialist for the State of Florida's Early Intervention Program, Early Steps/Easter Seals. Every Early Steps program is required by the state to have a Family Resource Specialist (FRS) who involved in their local program. The FRS must be a family member of a child who received early intervention services. Natalie serves as the family's advocate during the entire relationship with Early Steps and as a conduit for families to link to community resources and family-centered efforts and activities. She has worked hard to collaborate with CARD to help families with ASD receive information and resources at initial diagnosis. Natalie also serves on the CARD Parent Advisory Board.
Joe Eppy

Joe Eppy is the founder and president of Eppy Financial Group, Inc. in Fort Lauderdale, Florida. Joe became involved in the Autism community about 17 years ago when he needed to help a parent plan for their child with special needs. Joe was subsequently called upon by the MassMutual Life Insurance Co. to help create their Special Needs certification program and taught other advisors how to do this very specific type of planning until 2 years ago when this program was taken over by the American College and is now a true designation called Chartered Special Needs Consultant. Joe speaks nationally regarding this type of planning and is therefore involved with many of the disability organizations in the South Florida region. Joe actively sponsors many of their educational events as well as their fundraising efforts and is quite passionate about his involvement in the community. He and his wife Fran have 2 grown sons and reside in Boca Raton.
Al Flores

Al has been a resident of Palm Beach County since 1970. He is the father of three children and a CARD constituent for many years. Al is a longtime member of the Autism Society of America of the Palm Beaches and the past chairperson of the Family Care Council. He is the current vice-chair of the Local Advocacy Council. Al is a member of the Partners in Transition Workgroup and member of the Palm Beach County Council for Transition. He earned his MBA from Nova Southeastern University and is currently employed as a Transition Advocacy Specialist at the Coalition for Independent Living Options. Email Al Flores .
Elizabeth Jekanowski
Dr. Elizabeth Jekanowski is a distinguished educator, scholar and presenter, with over 20 years of experience in the field of education. She currently is an Instructor and ELITE Program Coordinator at Florida Atlantic University. Elizabeth is also the mother of an amazing 23-year-old young man with Autism, who recently obtained his Master's degree in History from Florida Atlantic University. Elizabeth lives in Stuart with her husband Philip.
Robert Kanjian
Bob and his wife, Anne, have a young son with autism and served together as the 2005-2006 Honorary Chairs for the Palm Beach County Walk Far for NAAR event. Their son, Jack, has made remarkable progress as a result of the intensive and skilled intervention services Bob and Anne have coordinated. Jack is currently in the Talented and Gifted program in Palm Beach County Schools and is fully included in a general education classroom. Bob is an attorney and owner of Building Solutions, LLC in West Palm Beach. HE has served on the Independent Sales Surtax Oversight Committee of the Palm Beach County School District and was the Chairman of the Palm Beach County Environment Appeal Board for 2005-2006. He was elected to the Palm Beach County School Board from District 4 in 2006. In addition, Bob and Anne have been active in helping rally support for an expanded FAU CARD and continue to support CARD's efforts in Tallahassee. Email Robert Kanjian .
Jay Katari
Jay has an AA degree from Florida State University in Business-Marketing. He is the CEO of My Favorite Therapist, LLC, an autism treatment center specializing in ABA Therapy. Jay is also owner of two very successful businesses, CBBT Enterprises and Thrift City, Inc. He enjoys fundraising for schools and non-profits. Jay is married for over 21 years to his wife Kimberly and together they are raising four boys, 18, 14, 14 and 12-years old. They are active in the autism community.
John Miller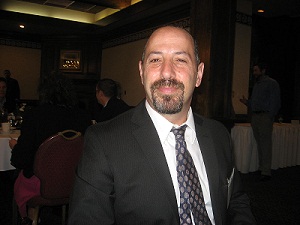 John Miller was born in 1968 in Montreal, Quebec. As a child he dealt with many social and academic difficulties. After many struggles and hard work he graduated from high school in 1986. John completed a BA in Political Science From Florida Atlantic University. A few years later he decided to get a Masters in Special Education, in order to help those with special needs. By chance John started teaching students with autism. During this time he was diagnosed with Asperger's and began the long road of accepting his own diagnosis. Realizing the many difficulties and barriers he had faced throughout his life, he became a strong advocate for individuals on the spectrum. In 2010 he finished a manuscript based on his own life and teaching experiences titled, "The A Word: My Life With Asperger's and the World of Autism." In early 2011 he felt privileged to be invited to the Autism society of Florida's Board. Later in the year he was profiled in Autism Spectrum Quarterly. Presently, he is beginning a manuscript on dating and relationships for males with high functioning autism and Asperger's titled; Navigating the Minefield: A Dating and Relationship Guide for Males with High-Functioning Autism and Asperger's.
Pam Minelli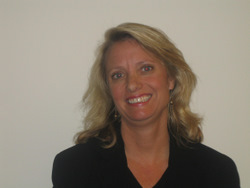 Pam is a marketing consultant for IBM Corporation with over 20 years of sales, marketing and management experience. She served as Chairperson for the Renaissance Learning Center Governing Board for four years and is currently Chairperson of Renaissance's School Advisory Council. Pam is active in fundraising for the Autism Project of Palm Beach County and has served as Co-Chairperson for their annual dinner. She is also a free-lance grant writer and proud mother to Andrew, a wonderful boy who has autism. Email Pam Minelli .
Veronica Pappas
Veronica Pappas is the mom of two boys, Andrew, 14, and Nicholas, age 10. Andrew has Down Syndrome, moderate to severe hearing loss and sensory integration challenges. Veronica learned that Andrew was eligible for CARD services through these diagnoses, and she has been active with FAU CARD ever since 2009. Incredibly active in the disability community, she is a member of the Exceptional Student Education Advisory Council of Palm Beach County; past Member/Chair of the Family Care Council for the Agency for Persons with Disabilities; a graduate of Partners in Policymaking, Florida Developmental Disabilities Council; a past Member/Chair of the Steering Committee for the Agency for Persons with Disabilities; and lastly she is a member of the Parent Advisory Board for CARD. Professionally, Veronica has worked as a Parent as Liaison for the School District of Palm Beach County and holds an active real estate license in Florida.
Dennis Perry
Dennis is married with an adult son with developmental disabilities and two nephews with autism. He has served for the past 25 years as a President, CEO, and COO for several domestic and international companies. Mr. Perry retired from the corporate world and accepted a CEO position at a not-for-profit in Connecticut, serving individuals with special needs across the age span. In June of 2018, Dennis and his wife moved to Boca Raton.
Terri Rose

Terri Rose is a native Floridian. She holds a Bachelors of Science Degree in Organizational Management from Palm Beach Atlantic University. She is the founder and Executive Director of a 501 c-3 non-profit organization, Health and Life Educational Enterprises, Inc. (H.A.L.E.E.). Ms. Rose has implemented programs for children who are on the autism spectrum for over fifteen years. H.A.L.E.E.'s Aspie's Connect program provides an opportunity for individuals who have been diagnosed with Asperger's Syndrome or High Functioning Autism to come together and socialize with volunteer students from local colleges. She also provides life skills, social skills, and job development and placement skills.
Ms. Rose is a community leader and has collaborated with many agencies over the years to educate the underserved population of Palm Beach County about the availability of resources in the community and the importance of being proactive regarding health care.Ms. Rose has served on the Board of Directors of the Susan G. Komen Breast Cancer Foundation, the Breast Task Force of the American Cancer Society and on many committees in Palm Beach County, including Palm Beach County Head Start, the National Association of Fund Raising Professionals, 100 Coalition of Black Women, Kiwanis of Lake Worth, The Caridad Clinic/Migrant Association of South Florida PET Project, and Palm Beach County Immunization Coalition. She continues to be active in the community, serving in leadership roles throughout Palm Beach County.
Ms. Rose has been recognized for her commitment to the community and has received awards for her efforts, the Ribbon of Hope from Bristol-Meyers Squibb for educating women about early detection in breast cancer, the Courage Award from the American Cancer Society, the Leadership Award from Palm Beach County Head Start and Early Head Start and the Community Education Partner Award from the South Florida Affiliate of the Susan G. Komen Breast Cancer Foundation.
Hilary Rosenthal
Hilary is a special educator working for over 10 years in the field of special education with young children in an inclusive setting. She has a Master's degree in Intensive Special Needs from Simmons College in Boston, Massachusetts. She is the mother of four incredible children, ages 17, 11, 9 and 4 years old. Hilary has been very active over the years, in supporting her 17-year-old successful daughter who has autism.
Juana Venegas
Juana was born in Bogata, Columbia and came to this country when she was 20 years old. She has a degree in Business Administration from Marshall University, but considers herself an artist at heart. She has dedicated herself to creating an art from recyclable materials and creating a new eco-friendly white canvas. Juana enjoys teaching art to kids on the spectrum and raises funds to help offset costs for the provision of behavioral services to children with autism. Juana is a mother of a 6-year-old young man with autism and lives with her husband and two sons in the Boca Raton area.
Max Zengage
Max graduated summa cum laude from the FAU Urban and Regional Planning program in 2020. He is a graduate student in NSU's Masters of Real Estate Development. He aspires to responsibly develop meaningful puzzle pieces in the local built environment. He chose FAU to continue his professional work in the real estate industry, from National YoungArts awarded aerial photography, being a Realtor, and developers' apprentice. Max appreciates learning from his family's businesses, some of which have been a part of the local community for over 35 years. Max's community involvement was and is cultivated by his mother Simone Mehlbaum. He loves working with Community Greening As a young adult with autism, Max has the ability to concentrate and dedicate himself to tasks with a constant drive for excellence. Developing businesses and projects that benefit the local community is a passion for Max, that would not be possible without the visual arts education he received, from Bak and Dreyfoos School of the Arts. Max is a committed and creative problem-solver and a very active member in the community, in addition to an energetic and dedicated FAU CARD supporter.