Adjuncts
Dr. Jodi Certosimo
Dr. Certosimo has experience with academic training in Educational Leadership and Curriculum, with hands-on experience in project management, research, and program planning. Offers employers knowledge of policy, procedures and practices in a K-20 setting. Offers employers a track record of developing solutions through collaboration, communication and in-depth knowledge of grants management.
---
Dr. Michelle Herrington
Dr. Herrington has served as a teacher, professional developer, assistant principal, and is currently a school principal in St. Lucie Public Schools. She has served as a classroom teacher for 8 years teaching both 3rd and 4th grades. She believes that education is the great equalizer and that all students, regardless of ethnicity, socioeconomic status, or zip code deserve a quality education. Education was her own personal pathway from poverty and she believes strongly in its power to level the playing field. There is no better profession than the one that provides a child the resources and skills to be anything they want to be!
---
Dr. Chris Jones
Dr. Jones has served as an administrator in Martin County since 2008, and as principal at J.D. Parker School of Science, Math, and Technology since 2013. In that time it has been his privilege to mentor aspiring administrators. These leaders will soon serve alongside colleagues in positions that heavily impact the teachers and students who require effective learning institutions to meet today's educational demands. However, leadership positions are as challenging as they are important. Effective mentoring helps leaders successfully meet the daunting challenges they will face in their future roles. Dr. Jones believes the reflective nature of mentoring others helps to improve his own practice as he guides mentees.
---
Dr. Tracey Miller, Chief Academic Officer, Martin County School District
Dr. Miller is the Chief Academic Officer in the Martin County School District, having also served her community as a teacher, guidance counselor, assistant principal and principal at the elementary school level. She has been at the district office in a variety of positions for more than ten years with over 23 years of experience as an administrator. Tracey was inspired to become a school leader by the principal who hired her as a teacher and the team she worked with who often noticed she was able to clearly see the big picture. Big picture thinking and understanding the enormous impact educators have on individuals and the community is critical to success. Among her greatest joys is having the opportunity to work alongside passionate educators who she once supported as a student, teacher, or fellow administrator and watching them positively impact students and schools. Tracey earned her Master's, Specialist, and Doctorate from FAU and has enjoyed supporting aspiring administrators through the FAU ELITE program as an adjunct instructor. Dr. Miller looks forward to welcoming future leaders to the program.
---
Dr. Jon Prince
Dr. Prince is currently the Deputy Superintendent of St. Lucie Public Schools and began in that role in 2015. Prior to that, he worked as a school administrator at all levels in Palm Beach County and Orange County, Florida. In 1992, Dr. Prince began his teaching career as a 4th grade teacher in Alachua County, Florida. He then moved to Palm Beach County, Florida and taught 7th and 8th grade science at the middle school level g. He believes that public education is the pillar of our democracy and critical to our way of life. Equity and access to opportunities in our public schools is critical to students' success, our individual success and instrumental to our nation's future. On a fundamental level, creating independent-minded critical thinkers is his daily mission as a public servant. This program truly provides an avenue to make a difference and learn how to make a positive lasting impact on those one interacts with daily. Be inspired and go inspire others. There is no more important work than leading our public schools.
---
Dr. Reid
Currently serving as a School Principal in St. Lucie County, Dr. Reid has spent 25 years working in education, having started her career in Palm Beach county as a teacher and administrator for 12 years. She was inspired to become a school leader because she wants to be able to influence others to support students. Doing what is right for the kids is her leadership maxim. When asked what her advice is to aspiring school leaders, Dr. Reid says, "There are good days and bad days, but the bottom line is when we see the success of our students every day is a great day!"
---
Dr. Matthew Roy, St. Lucie Public Schools Assistant Principal
Dr. Roy currently serves as an Assistant Principal with Saint Lucie Public Schools. He oversees student achievement in English/Language Arts and also leads the Department of Student Services at a STEAM magnet high school. Prior to becoming a school leader, he was a middle school English/Language Arts teacher, both in Fort Pierce, Florida and Cairo, Egypt. He accepted his first leadership position as an Assistant Principal while working in Egypt. When he returned to The States, he accepted his second and current leadership position. He believes that a leader's primary responsibility is to serve those who they lead by creating an environment that promotes risk-taking, developing a safe space to experience and learn from failure, and providing a supportive ear. When working with aspiring school leaders, Dr. Roy promotes skills that help leaders bring groups of educators through a democratic thinking and problem-solving process. By harnessing the power of collective efficacy, schools will continue to evolve to meet the needs of a new generation of learners.
---
Dr. Joseph Stanley, Director of Human Resources, Okeechobee County School District
Dr. Joseph Stanley has devoted his career to serving the students of Okeechobee County. Currently the Director of Human Resources for Okeechobee County Schools, Dr. Stanley has previously served as both a principal and an assistant principal. He has also held several district-level leadership positions, including Coordinator of K-12 Accountability & Assessment and Coordinator of Instructional Technology. Prior to his time in leadership, he served as the District's Federal Programs Resource Teacher and was a classroom teacher at the elementary level. Dr. Stanley is guided by a quote from Margaret Mead, who said "Never doubt that a small group of thoughtful, committed citizens can change the world; indeed, it's the only thing that ever has." Dr. Stanley understands that school leaders are that small group and they have the ability to shape the future. This is what drives him to help develop tomorrow's school leaders.
---
Dr. Tamar-Belgraves
Dr. Tamar-Belgraves presently serves as the Assistant Principal responsible for the School Improvement Plan, Title 1, Visual, Performing Arts, Professional Development, along with Career & Technical Education Programs at a High School. She spent 3 years as a full-time classroom teacher and then assumed the role of Career Specialist for 7 years. During those 7 years as Career Specialist, she was fortunate to continue refining her teaching practice, at times instructing up to 3 classes each year along with fulfilling other duties. Creating an environment centered on trust, where all stakeholders feel safe and valued. Within this system, leaders serve not only in a transformational capacity, but as servant leaders focused on the needs and overall development of people. "Leadership and learning are indispensable to each other." - John Fitzgerald Kennedy
---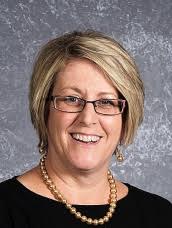 Dr. Mary White
Having previously served as an assistant principal at the elementary and high school level, principal of an elementary school, and Director of Elementary Programs, Dr. White is currently serving the role of Director of Curriculum and Instruction K-12 in the Martin County School District. In her teaching career, she was a middle school reading and language arts teacher. She had previously served as an adjunct for FAU in the School leaders program. Simon Sinek states, "A star wants to see themselves rise to the top. A leader wants to see those around them become stars." Our job as leaders is to build those around us to become leaders. Relationships matter. "No matter what accomplishments you make somebody helps you," Althea Gibson. "Enjoy the journey," John Pisapia.
---
Dr. Peter Zsiga
As the Coordinator of Accountability for St Lucie Schools, Dr. Zsiga works directly with top level leadership in designing and interpreting student and teacher performance reports to improve instructional outcomes. In the years he has served as a School Math Coach, his teachers have gained a far deeper understanding of the value of data and its significance in assessing, guiding, and improving instruction. Dr. Zsiga has also held leadership positions in several organizations and has motivated and developed many of his colleagues to higher levels of achievement and continues to challenge others to continue their professional and personal growth. Since he is genuinely interested in helping others identify and achieve their personal goals, he expects and obtains high levels of commitment, enthusiasm and performance from others, and no less from himself.
---
Dr. Thelma Jackson
Dr. Thelma Jackson has been a life-long educator who has served at the elementary, middle and high school levels. She has served eight years as a middle and high school English teacher, nine years as an assistant principal, and is currently in her eighth year as a principal. She was inspired to become an educator by her high school English teacher who 'pushed' her to attend college despite challenging socioeconomic and family dynamics. Dr. Jackson is guided by the believe that is the most powerful weapon that can be used to change the world. Her advice to aspiring school leaders - if it doesn't positively impact teaching and learning, don't do it!