Dr. Ira Bogotch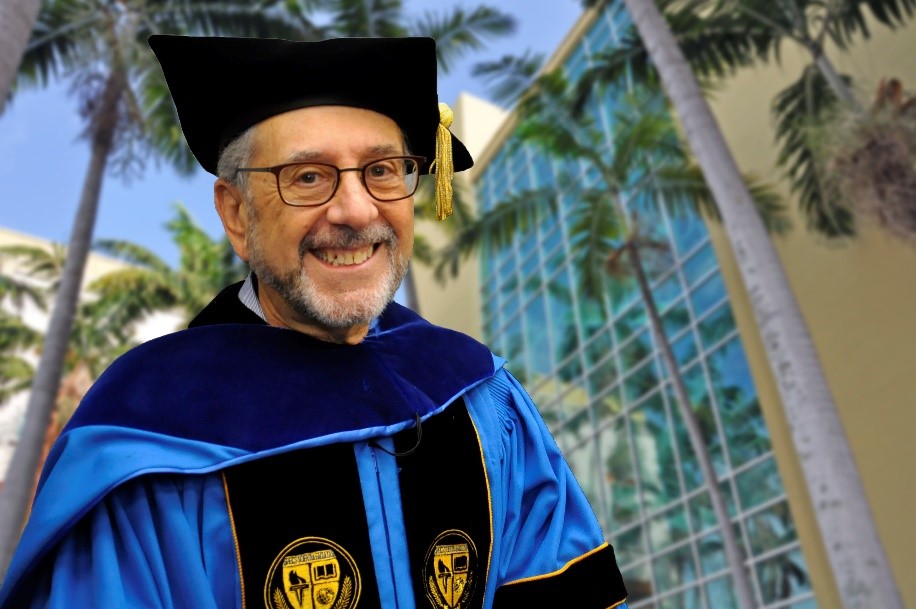 I have been a faculty member in the Department of Educational Leadership and Research Methods at FAU since 2000. My primary areas of interest are socio-cultural and historical factors influencing school leadership, leadership pedagogies, internationalizing educational leadership, and theorizing on the possible relationships between school leaders and social justice. My most recent activities and articles are the following:
Refugee Education: An Unexpected Gift to Welcoming Communities
(foreword to Arar, K. (2020). School Leadership for Refugees' Education: Social Justice Leadership for Immigrant, Migrants and Refugees, Routledge
"Unless and until educators communicate and receive a leadership message as part of their education, we will continue to delimit the moral power of educators in society. Educators know more than most policymakers based on every day experiences with students, parents, families, and communities. Our voices for change need to be heard. If educators continue to say and act that change must await until our students take the reins of power, we are doomed. In 2020, the pandemic is a call to educators to engage and speak out now….That is our charge."
(last paragraph from Afterword cited above).
Books:
Arar, K., Brooks, J., & Bogotch, I. (Eds.) (2019). Education, Immigration and Migration: Policy, Leadership and Praxis for a Changing World. Emerald Publishing
Book Chapters:
Bogotch, I. (in press). What Our Research Methods Tell Us About Educational Leadership and More… HANDBOOK OF LEADERSHIP IN EDUCATION, Professor Philip A. Woods (University of Hertfordshire, UK), Dr Amanda Roberts (Educational Consultant and University of Hertfordshire, UK), Dr Meng Tian (University of Bath, UK), Dr Howard Youngs (AUT, New Zealand) (Eds.)
Bogotch, I, Kervin, C., Pappas, D., & Silliman, E. (2019). Towards a socially just system of newcomer school integration. In Papas, R. & English, F. (Eds.) Handbook on promoting social justice in education. Springer Publishing.
Bogotch, I. & Kervin, C. (2019). Policy and Leadership Dilemmas: Syrian Newcomer Integration in Ontario, Canada. In K. Arar, J. Brooks, & I. Bogotch (Eds). Education and Immigration: Policy, Leadership and Praxis. Emerald Publishing
Scholarly Journals
Bogotch, I., Bauer, S., Su-Keane, E. (2019). New Beginnings Repeated: The Continuing Search for Educational Leadership. Special Issue of Research in Educational Administration & Leadership, 4(1). Guest Editor, Scott Eacott. https://dergipark.org.tr/real/issue/46944/589075
Bogotch, I, Faubert, B., Pfeifer, M. & Wieckert, S., Kervin, C. & Pappas, D. (2019s). Political and Economic Gamble: Why Two Jurisdictions in Canada and Germany Made the Right Decisions in Welcoming Syrian Newcomers, 2015-Present. Special Issue for the International Journal of Leadership in Education, co-edited by K. Arar & D. Waite.
Prior to coming to FAU (I have earned my Ed.D. from Florida International University), I was on the school leadership faculty at the University of New Orleans from 1990-2000. Beginning in the historic year of 1968, my educational leadership journey has taken me from New York City, Gurabo, Puerto Rico, Chapel Hill, NC, Guatemala City, Washington, D.C., San Francisco, Miami, New Orleans, to Boca Raton. While at FAU, I have worked on projects in Quito, Ecuador, New Orleans, LA, Kuala Lumpur, Malaysia, Glasgow/Stirling/Edinburgh, Scotland and Griffith University in Brisbane, Australia. The majority of my service to the field has come through my work with academic journals, serving on the editorial boards for Urban Education, Educational Administration Quarterly, Journal of School Leadership, The Professional Educator, The Scholar-Practitioner Quarterly and most recently the Journal of Research on Leadership Education and the Journal of Cases in Educational Leadership. I am currently the Associate Editor for the International Journal of Leadership in Education. Working with Sense Publishers, Tony Townsend and I wrote, edited and published three books, Leadership for Learning, MacBeath and Cheng, Radicalizing Educational Leadership, Bogotch, Beachum, Blount, Brooks, and English, and The Elusive What and the Problematic How, Townsend and Bogotch. I also served as a regional editor for the International Handbook of Leadership for Learning edited by Townsend and MacBeath (2011). In 2014, I completed editing a new International Handbook with Carolyn Shields on Social (In)Justice and Educational Leadership. My latest project is another International Handbook collaboration with Professor Duncan Waite for Wiley-Blackwell with a projected publication date of 2017.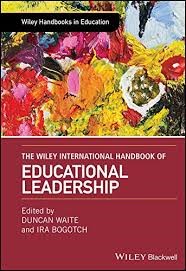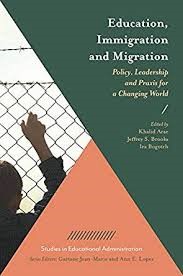 Dr. Ira Bogotch
Professor
Department of Educational Leadership and Research Methodology
Office Phone: 561-297-3550
Office Location: ED 47 - 252
Campus: Boca