History
PIONEERS AND LANDMARKS IN ADULT EDUCATION
Plato and Aristotle EDUCATION AS A LIFELONG PROCESS
"Pursuits of leisure" to gain for himself ever greater understanding of himself, society, and the world
1727 Benjamin Franklin JUNTO
Mutual improvement societies
Earliest adult ed institution in the US
Club to discuss scientific matters, morals, and political philosophy
Eventually turned into the Library Company of Philadelphia, first public subscription library
Valued exchange, discussion/sharing of expertise as an adult ed principle
Fostered library movement that helped to spread knowledge widely
Founding father of the University of Pennsylvania
Helped to increase male literacy from 50% to 66% critical mass
1790's Adult school MECHANICS' INSTITUTE
Earliest organized adult education program
at Nottingham, England (in the Industrial Revolution)
1826 1925 Josiah Holbrook LYCEUM
Published "Associations of Adults for Mutual Education"
Founded first lyceum in Millbury, MA 1826
Led to association of 3000 groups with local discussions and association leaders including Ralph Waldo Emerson
Established libraries and museums and stimulated support for tax supported public schools
Published "Associations of Adults for Mutual Education"
1833 - Jane Adams HULL HOUSE
Social reform/adult basic education
Among the first American adult evening schools classes outside of employment hours
Precursor to modem Adult Basic Ed and English as a Second Language programs
Principle of all adults having both the need and the right to be literate
Principle of society benefiting from better informed and more skilled citizens
Led to development of modem community college system
As a social reformer who believed in respecting immigrant traditions, was a precursor for modem multi-culturalism
1842-1854 SHEFFIELD PEOPLE'S COLLEGE
Literacy to lower income people
Christian Socialism movement
1856 EVENING HIGH SCHOOL
Established by Cincinnati Board of Ed to provide citizenship education for adults
1862 Justin Morrill Act LAND GRANT COLLEGES
Established colleges in each state to meet needs of agricultural and industrial classes
1873 NON DEGREE EXTENSION PROGRAMS
Starts at Cambridge University
New opportunities for women who were excluded until then
1874 1920's John Heyl Vincent - CHAUTAUQUAS
First religious in nature (Methodist Episcopal Church)
Later included companies of lecturers, musicians and performers who traveled to more than 400 sites
Supplemented summer classes with home reading courses and correspondence schools
Promoted self-pace learning
Served 40 million Americans annually in the 20's
Included a book-of-the-month club
late 1800's Nikolai F.S. Grundtvig - FOLK HIGH SCHOOLS
Pioneered in Denmark, residential schools for young adults with some work experience to teach language, history and Biblical literature.
Once independent, now may have community support
Exported to other countries - Canada, India, Kenya, and the Netherlands
Myles Horton's Highlander Folk School in Tennessee to train labor unions and civil rights activists was modeled after it
Early 1900's Frederick W. Taylor TRAINING AND DEVELOPMENT
Taylor developed scientific management which developed the field
Studied the actual process of work
Key to development of training in the workplace
Followed by movement to knowledge society after World War 11, making continuing education mandatory to keep up with one's field
Led to 1950's establishment of training departments and HRD field
1911 Cora Wilson Stewart - MOONLIGHT SCHOOLS
Eastern Kentucky school to eliminate adult illiteracy
1914 Seaman Knapp AGRICULTURAL EXTENSION
Land grant Universities in every state offer service programs on farming, home economics, and public affairs to every county in the U. S.
Promoted education on the basis that people learn better when they have a need to learn
1916 John Dewey DEMOCRACY AND EDUCATION
Wrote Democracy and Education
Popularized 'learning by doing'
Importance of role of school in community
Democracy and education going hand in hand, strong citizenship is a strong democracy, learning problems lead to reflective thinking and then to learning
1917 SMITH-HUGHES ACT, SMITH-BANKHEAD ACT
First federal funding for Vocational education with provision for instruction of adults
1920 Alvin Johnson NEW SCHOOL OF SOCIAL RESEARCH
Purpose of school was to help adults learn by exposing them to a wide variety of experts in many fields
1921 DEPARTMENT OF ADULT EDUCATION
Established by the National Education Association
1926 AMERICAN ASSOCIATION FOR ADULT EDUCATION
First attempt to organization adult educators nationally
Supported by Carnegie Corporation
1926 Eduard Lindeman ANDRAGOGY
Wrote "The Meaning Of Adult Education" and "World peace through adult education, 1945"
Defined adult education as a natural process due to the maturing of adults
Developed the first four assumptions (self direction, accumulated reservoir of experience, development task of social roles, and immediate application/problem-centered) about adult learners upon which Malcolm Knowles built his work
First used the name and concept of andragogy.
1936 COMMUNITY EDUCATION & Charles Stewart Mott and Manley
Mott Foundation initiated support for Flint, Michigan Community Schools program
Late 1930's John Studebaker PUBLIC SCHOOL FUNDED ADULT EDUCATION PROGRAM
As a Des Moines superintendent he started the first public school funded adult education program
His forums promoted democracy
He realized adults have lives outside school and maintained the importance of flexible scheduling
Became Franklin Roosevelt's commissioner of education
1942-47 GED TEST
Developed to assess educational proficiency of draftees
Later used for returning veterans then civilian adults
1947 GROUP PROCESS AND GROUP DEVELOPMENT
National Training Laboratory
Focus on analysis of how adults in groups act
Popularized principle of interactive learning or processing through groups
Basis for participative learning
Spread the principle through business and industry and educational institutions to give it wide acceptance and credibility
1960's MANPOWER DEVELOPMENT AND TRAINING ACT AND VOCATIONAL EDUCATION ACT, COMPREHENSIVE EMPLOYMENT AND TRAINING ACT
Economic development
Response to economic recession, War On Poverty, and civil rights movement
Implemented education specifically aimed to increase economic opportunity by providing employment skills for adults
Recognized knowledge and skill development as tools for improved work performance
Recognized importance of job skills to give poor people options and to address social and racial unrest
1960 MOTT FOUNDATION OUTREACH
Funded community education in all 50 states
1961 Cyril Houle MOTIVATION OF ADULT LEARNERS
Wrote the Inquiring Mind, 1961
First significant study in motivation of adult learners
Revealed three separate learning orientations goal-oriented, activity-oriented, learning-oriented
Basis for future topologies, aided understanding of the widely varied applications of adult education
1965 TITLE II, PART B, ECONOMIC OPPORTUNITY ACT (TITLE III, ELEMENTARY AND SECONDARY EDUCATION AMENDMENTS)
Federally funds Adult Basic Education for elementary education skills at the adult level
1965 U.N. EXPERIMENTAL WORLD LITERACY PROGRAM
Carries out adult education literacy programs in underdeveloped nations - Algeria, Ecuador, Ethiopia, India, Iran, Madagascar, Mali, Sudan, Tanzania
Uses radio and TV programs as well as local study and lecture
Early part of distance ed movement
1970 OPEN UNIVERSITY
founded in Great Britain
Widespread electronic distance education
1970 Paulo Friere PRAXIS
Wrote Pedagogy of the Oppressed
Activity, reflection, analysis, application, activity etc.
Radical philosophy of adult ed for social change
Critical consciousness-if the oppressed are allowed to learn through praxis they will make changes in the social order
1970 Malcolm Knowles POPULARIZED ANDRAGOGY
Wrote The Modern Practice of Adult Education: From Andragogy to Pedagogy
Based upon Lindemann's work which was influenced by Dewey's work
1971 Jurgen Habermas PERSPECTIVE TRANSFORMATION
Identified generic domains of adult learning (technical, practical, and emancipatory)
Developed critical reflection and perspective transformation (through learning, adults will challenge their own current perspectives and change their own paradigms)
SOURCES:
Stubblefield and Keane, Handbook of Adult & Continuing Ed., 1989
C.H. Grattan, In quest of knowledge: A historical perspective on adult education, 1971
America Online, Adult Education page, 7 15 95
Moreland, Willis D. & Goldenstein, Erwin H. (1985). Pioneers in Adult Education. Chicago: Nelson Hall.
Pioneers And Landmarks In Adult Education
A Brief History of Community Education in the US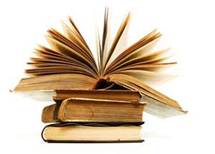 1932-35
Flint, Michigan. A physical education teacher called Frank Manley met up with industrialist and philanthropist Charles Stewart Mott to create an after-hours program in local schools. Program emphasized health, recreation, and adult education. These first "lighted schools" became focal points for how to improve the neighborhoods around them.
"Lighted" or Community school – a school within easy access of local residents, open most days of the year, and with educational programs designed for, and in cooperation with, the residents. (Hiemstra, 1991)
1935
Mott Foundation program initiated with a $6,000 grant to the board of education from C.S. Mott. Five elementary schools opened for after-school and Saturday activities
1945
Opening of the first Interracial Community Center in Flint
1952
Freeman Community School, the first school designed specifically for community education, opened in Flint
1945-53
Mott, Manley, and Ernest Melby, Professor Emeritus at Michigan State, developed a community school model that spread to all 36 schools in the Flint system
1964
Mott Leadership program was founded to train new leaders in the field of community education. Originally a year long internship program working in schools, social services agencies and local government in Flint.
1967
Establishment of the Crawford House, home of the Mott Leadership Center
1972
1972
CS Mott Chair for Community Education established at Florida Atlantic University, funded by US Sugar
1972
The first long-range plan for community education development was finished in 1972 and activated in 1974: To promote community education and community schools throughout the nation, integrate training and dissemination from Mott Foundation into a coordinated delivery system.
Dissemination: through workshops, conferences, presentations to school boards, distribution of materials
Implementation: Help getting started, administering seed money
Training: Internships, fellowships and other training activities related to leadership development (Decker, 99)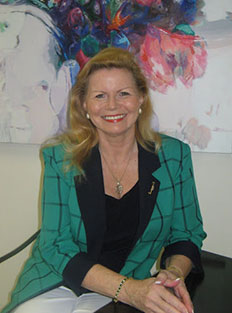 "The Community educator starts with people, children, and adults, all of them. Successful community educators know they all can learn – they all need to learn – if they learn they can have a better life – if they have a better life they become more effective resources for education"

Ernest O. Melby, Professor Emeritus, Michigan State University
1973
1974
Community Schools Act passed. Provided funding for research, special projects , and local program development
Mott internship program discontinued
1984
Mott Leadership Center became a not-for profit run by the National Center for Community Education http://www.nccenet.org
1997
US Congress passed legislation: 21st Century Community Learning Centers Program. (Federal after-school bill") giving grants to Community Learning Centers. Community Learning Center defined as
"An entity within a public elementary, middle or secondary school building that provides

educational, recreational, health and social services programs for all ages within a local community
Is operated by a Local educational agency"

The legislation was intended to encourage and train communities and schools to work together to address community needs and student achievement
1994
Full-service schools – the Dryfoos model. A school based health and social services center; space set aside in a school building where services are brought in by outside community agencies (Dryfoos, 1994)
October 9, 2003
National Community Education day. Lights on after school to emphasize the importance of lifelong learning
References
Decker, L.(1999). The evolution of the community school concept. National Community Education Publication Series.
Kerensky, V. (2002). The Ernest O Melby papers. Ernest O Melby Center for Community Education.
The national center for community education combines schools with communities. (Spring, 2000). The Kitchen Table: Newsletter of the Community Based Renewal Movement.
A new era for community education. (Summer, 1997). Mott Exchange Newsletter, 12(2), Charles Stewart Mott Foundation.
Smith, M. (1996). Community Schools, what is a community school? Retrieved from http://www.infed.org/schooling/b-comsch.htm