What is an Application Tracking System (ATS)?
An Applicant Tracking System or ATS is an all-in-one human resource software that automates the hiring process, helps HR teams efficiently manage every part of recruitment (from job posting to onboarding), and solves recruiters' challenges, including, collecting and sorting thousands of resumes.
Many mid- or large-sized organizations use Applicant Tracking Systems (ATS) to manage their recruitment and hiring processes, with some reports citing that 99% of Fortune 500 companies rely on an ATS.
Especially in the technology industry, when you apply for a job online, your resume is stored and organized in the ATS, and whether a human recruiter ever sees your resume can depend on how well your resume is optimized for the ATS algorithm.
Need Help? Try using a premium account in Jobscan.
Jobscan is a resume software tool that analyzes your resume for how it would perform in an ATS. Jobscan's optimization technology is based on the same search and ranking algorithms used by top ATS, and will provide you with suggestions for formatting and key qualification and skill matching. The premium Jobscan account will allow you to perform unlimited scans of your resume to see how it performs in various Applicant Tracking Systems.
In order to use Jobscan, you will create an account using your FAU email address. By using your FAU email address, you will be able to get all of the premium features, including unlimited resume, cover letter and LinkedIn profile scans.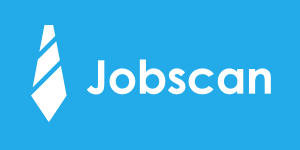 Go to https://www.jobscan.co/
Click log in (upper right corner) -- https://app.jobscan.co/login
Click Don't Have an Account Sign Up (must use FAU email address)
Verify email
Start scanning!
About the match rate / score you will see displayed by Jobscan
This score displays the predicted match of your resume against a job description and it is very difficult/impossible to get high scores.
If you receive a score under 40%, we strongly recommend that you consider revising your resume.
If you receive a score above 60%, your resume is looking pretty good! You could make some revisions, but you could also go ahead and apply.
Don't forget! Jobscan is simply a useful source of information and you can pay attention to the findings and at the same time realize that it is not perfect. We suggest that you use Jobscan to see how your resume is performing, but you do not have to use it every time you apply for a job.
Remember that Jobscan is one source of feedback and is not perfect; writing a resume is an art and a science. If you have questions about your resume, please reach out to the Career Center!
Things to remember when applying online with an ATS
Read through the job description carefully and ensure you are using the same keywords and tailoring your experience so that it speaks to the job description requirements for every application.
Use both the long-form and acronym version of keywords (e.g., product manager and PM) for maximum searchability.
Use a chronological or hybris format versus a functional resume format.
Do not use tables or columns, as these can cause parsing errors.
Do not use headers or footers, as this information may be lost in parsing.
Use standard resume section headings (like Professional Experience).
Use traditional resume fonts like Helvetica, Garamond, or Georgia.