FAU Broward Campuses News
FAU Hosts Link Program Sign-up Days at Area State Colleges
by Cristina Jimenez |
Tuesday, Nov 01, 2022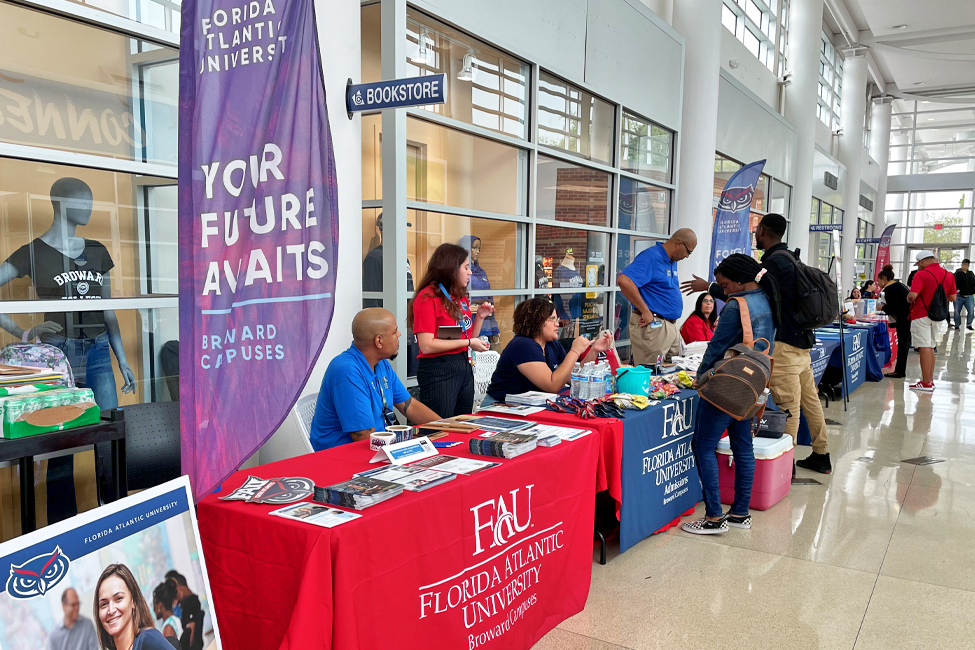 ---
In celebration of National Transfer Student Week, Florida Atlantic University sent a team of advisors, staff and faculty to host FAU Link Program Sign-up Days on the campuses of Broward College Central, Palm Beach State College Boca Raton and Broward College North the week of October 17th. Over 50 students signed up for the FAU Link Program during the events. "It was fantastic to see the enthusiasm of the students – many were telling their friends that they had just signed up for FAU's Link Program and encouraging them to do the same!" said Jeff Hadley, Link Transfer Program Manager.
The goal of the events was to inform prospective transfer students about the benefits of joining the FAU Link Program while still enrolled in their Associate's degree program at one of our Link partner state colleges. Link Program participants are guaranteed priority admission to Florida Atlantic University when they have met all requirements*. The program also offers advanced access to FAU transfer counselors, exclusive access to Link Scholarship and invitations to select FAU student events and other services.
The event was a one-stop shop for prospective transfer students where they had the opportunity to talk with transfer admissions counselors as well as representatives from Student Financial Aid, Broward Campus Life, Campus Rec, Center for Online & Continuing Education, College of Engineering & Computer Science, College of Social Work & Criminal Justice, College of Business, and College of Science.
* Guaranteed and priority admission based on meeting FAU admissions requirements. Consistent with University policy. Limited access and restricted programs may require additional admissions process.