FAU Celebrates Summer 2021 Graduates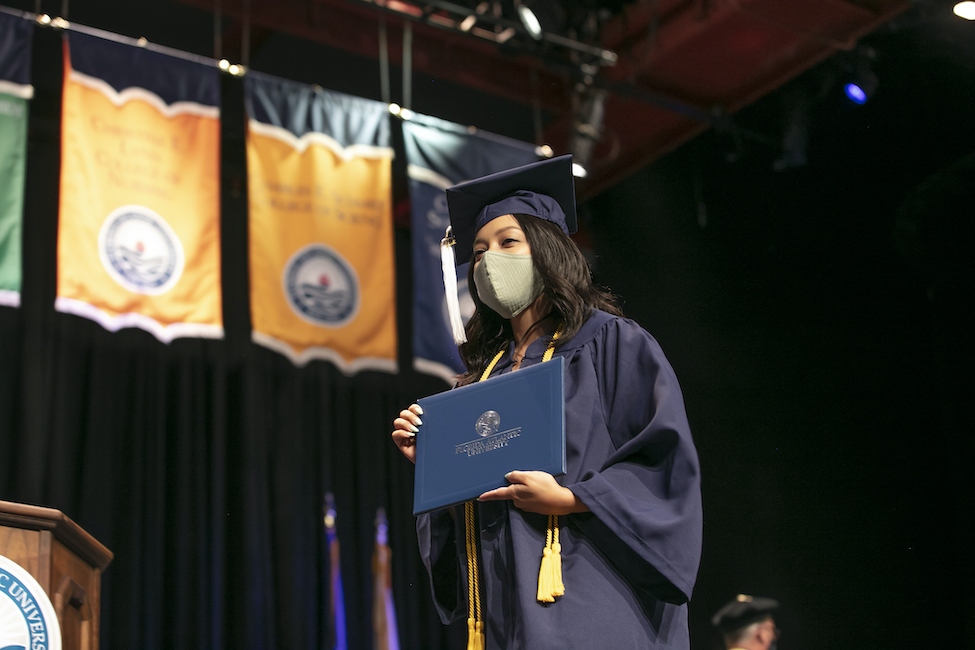 (Photo by Alex Dolce)
---
Florida Atlantic University will confer more than 2,000 degrees today for the summer 2021 semester during four in-person commencement ceremonies in the Carole and Barry Kaye Performing Arts Auditorium, 777 Glades Road, Boca Raton campus. The new graduates will join more than 185,000 alumni who have graduated from FAU since the University opened its doors in 1964.
"Congratulations to the summer class of 2021," said FAU President John Kelly. "The fact that you are graduating today speaks to your resilience — a trait that will serve you well throughout your life. We are very proud of all you've accomplished here at FAU."
Summer commencement also highlights the accomplishments of outstanding graduates, including:
Some interesting statistics regarding the summer graduating class include the fact that 47 of the degree recipients are over the age of 50 and seven are over the age of 60. The oldest graduate is 83, and the youngest is 16. The graduates represent 49 countries.
For the convenience of family members and friends who cannot attend the commencement ceremonies, the proceedings will be cybercast at www.fau.edu.
-FAU-