---
---
A novel study by FAU and the Oregon Research Institute is the first to show that regular use of prescription drugs for pain and sleep increases frailty risk in older adults by 95 percent.
A study helps to solve the mystery of missing plastic fragments at sea by using simulated sunlight to explore removal mechanisms, microbial impacts and lifetimes of select microplastics on the ocean surface.
Researchers discovered a novel way to find the intracultural heterogeneity of traditional knowledge while testing the non-random selection of medicinal plants in the Ecuadorian Amazon.
Florida Atlantic University has opened "The Portal," a new lab in the S.E. Wimberly Library which will serve as a collaborative space specifically focused on augmented reality (AR) and virtual reality (VR).
Florida Atlantic University will celebrate Homecoming 2019 "Owlstock" beginning Friday, Oct. 11 through Friday, Oct. 18, at its Boca Raton, Broward, and Jupiter campuses.
FAU will celebrate LGBT History Month with a series of events for students and staff beginning Tuesday, Oct. 1, through Thursday, Oct. 31 at its Boca Raton, Jupiter and Broward campuses.
Florida Atlantic University recently received a donation of artwork valued at more than $3.8 million from Rick and Lesley Stone.
Osher LLI at FAU Jupiter will present two lectures by Kevin Wagner, Ph.D., a professor of political science, on Tues., Nov. 5 at noon and Thurs. Dec. 5 at 9:30 a.m., in the Osher LLI complex at FAU Jupiter.
The Jaffe Center for Book Arts (JCBA) at Florida Atlantic University will host its tenth annual Letterpress Appreciation Day.
FAU's College of Business will host the 28th annual Business Leaders of the Year breakfast on Monday, Jan. 27, 2020 at 8 a.m., at the Boca Raton Resort & Club, 501 East Camino Real, in Boca Raton.
Alex M. Azar II, the U.S. Secretary of Health and Human Services, recently named FAU's María de los Ángeles Ordóñez, DNP, APRN to the Advisory Council on Alzheimer's Research, Care, and Services.
FAU and St. Lucie Public Schools recently collaborated to develop the Social, Wellness, and Emotional Learning Leaders program designed to increase the number of school counselors in SLPS high needs schools.
FAU IN THE NEWS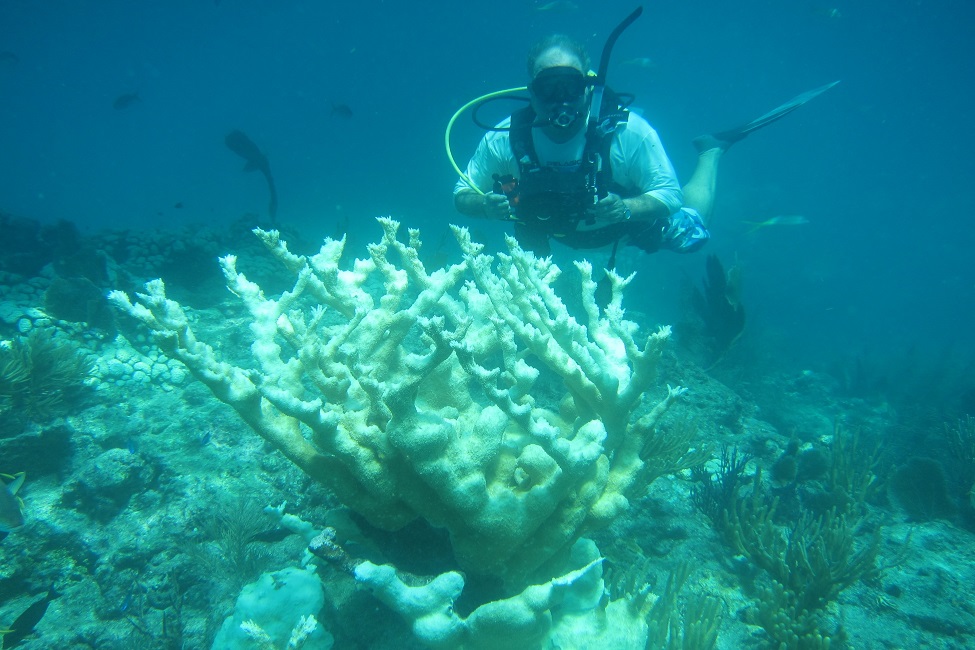 What's killing coral in the Florida Keys? Scientists say it's more than just rising temperatures
Coral reefs near the Florida Keys are being destroyed, with scientists reporting a "heartbreaking" decline over the past three decades. NBC's Kerry Sanders meets with researchers who say warming water temperatures are just one part of the problem.... more