Wilkes Honors College Advisory Council
Advisory Council
Mission Statement
The Advisory Council of the Harriet L. Wilkes Honors College at Florida Atlantic University (FAU) supports the College's mission to provide high-achieving students access to a top-quality education. The Council is made up of community members from outside of FAU, and members are appointed by the Dean to two-year terms, which may be renewed for three terms. Each member contributes time and expertise to activities such as building relationships with external constituencies, planning and facilitating targeted outreach and fundraising activities, and raising awareness about the College throughout the region and beyond.
Advisory Council Members
Chair: Mr. Edward V. Ricci, Esq.
Vice Chair: Ms. Anna M. Ewing
Ms. Cristina Ciolacu
Ms. Jessica A. Eagan, Esq.
Ms. Megan S. Houston
Ms. Leanna Landsmann
Ms. Lauren M. Sterlacci
Ms. Jennifer Brown Tracy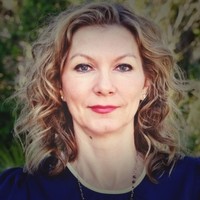 Cristina Ciolacu is a Private Wealth Relationship Manager, First Republic Bank, Palm Beach, Florida. She engages in performance analysis, research and planning, sales strategies, investment management and client relationship management and new business development. Ciolacu has worked in the financial services sector her entire career. Prior to joining First Republic, she worked in investor relations at Global Sigma Group. Prior to that was Associate Portfolio Manager for BMO Harris Private Banking; Business Manager, FISCO Investment Management; and Relationship Management at U. S. Trust. She began her career at Bank Atlantic where she was a Supervisor and Customer Service Representative. In 2006, Cristina recieved her undergraduate degree in International Business and in 2010 she recieved her graduate degree in Executive MBA at FAU. She is fluent in English and Romanian.
Jessica A. Eagan is the managing partner of Rezzonico & Eagan, PLLC, a boutique trusts and estates law firm located in Boynton Beach, FL, with roots extending back to 1989. Her legal career has focused on assisting clients with the preparation of their estate plans and counseling clients through the emotional and overwhelming process of resolving a loved one's estate after death. A proud alumna of Florida Atlantic University, Jessica earned a bachelor's degree with honors from the College of Business. After a short break, she returned to academics and earned a Juris Doctor with honors from the University of Miami School of Law.
Jessica, a Palm Beach native, has dedicated her career and philanthropic endeavors to bettering the local community. In addition to serving on the Wilkes Honors College Advisory Council, Jessica also serves Easterseals Florida as a member of their advisory board and several committees in West Palm Beach. Additionally, as a Florida-barred attorney, she is a member of the Palm Beach County Bar Association, the South Palm Beach County Bar Association, and an active member and former Judicial Reception Chair for the Florida Association for Women Lawyers, Palm Beach County.
Anna M. Ewing is a senior technology executive, board member, angel investor and the former CIO of Nasdaq. Specializing in Financial Services technology solutions, her work has established multiple industry-leading business units at Nasdaq, CIBC and Merrill Lynch.
Anna has been featured in publications that include The Wall Street Journal, CIO Magazine, Institutional Investor, Financial News, and The New York Times. Anna is the 2012 recipient of Dell's Transformational CIO Award; the 2013 recipient of the Trader's Magazine Women on Wall Street Excellence in Leadership Award; and she achieved top rankings among Global Financial Technology Executives by Institutional Investor, between 2010 and 2014.
Anna serves on a number of boards, including RIMES, an EQT portfolio company; Financeware, a NewSpring Holdings portfolio company; and Orchid Insurance, a Towerbrook portfolio company. She supports women entrepreneurs as a mentor and angel investor with Astia Angels; serves on the New York Hall of Science, Board of Trustees to support STEM education for K-12 students; and is a Board member of the Nasdaq Entrepreneurial Center in San Francisco, to educate and support founders and entrepreneurs.
Anna is an avid world traveler, who enjoys visiting her extended family in the U.S. and Canada, and exploring wine regions around the world.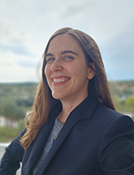 Megan Houston is an experienced leader committed to implementing resilient policies, programs, and practices in Palm Beach County. As the Director of the County's Office of Resilience, Megan oversees the County's climate mitigation, climate adaptation, and sustainable development strategies. She has a broad background in energy efficiency, environmental law, and community development.
Prior to her role with the County, Megan was a Program Manager for the non-profit Institute for Market Transformation in Washington, DC, where she developed the organization's multifamily buildings program to remove market barriers to energy efficiency. In addition, Megan has worked as a Legal Intern with the U.S. Environmental Protection Agency and the New York City Department of Environmental Protection. Megan started her career as a Project Manager and Designer for commercial interiors at Idea|span in Atlanta, Georgia.
Megan holds a J.D. from Brooklyn Law School, a Master of Science degree in Urban Environmental Systems Management from Pratt Institute, and a Bachelor of Design degree from the University of Florida. Megan is a South Florida native, having been born and raised in Palm Beach Gardens, FL.
Leanna Landsmann is a nationally recognized publisher, editor and writer. She was founding president, TIME Magazine For Kids. Prior to joining TIME Inc. in 1997, Landsmann had corporate and entrepreneurial experience. She was vice president, Harcourt Brace Jovanovich; president, Instructor Publications, an HBJ subsidiary; and director, HBJ Children's books. In 1989, she founded a publishing services company to help corporations and associations create appropriate learning materials for kids. She was a weekly columnist for Universal U-Click Syndicate.
She launched New York City's "Principal for a Day" initiative in 1100 public schools and co-founded the nonprofit PENCIL (Public Education Needs Civic Involvement in Learning). She has served on the boards of Girls Clubs of America; Girls, Inc.; Impact Two; U.S. Fund for UNICEF and the San Francisco-based GreatSchools.org, where she was board chair for eight years. Landsmann received the Henry Luce Leadership Award from Time Inc. for management excellence and inducted into the EdPress Hall of Fame in 1999.
She served on the board of the Loxahatchee River Historical Society and was co-chair of The Scripps Florida Council from 2008 to 2015. She is a board member of Sustainable Palm Beach County and Loggerhead Marinelife Center. She tutors at Edna Runner Tutorial Center in West Jupiter, Florida.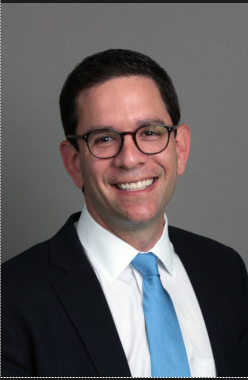 Edward V. Ricci, Chair of the Wilkes Honors College Advisory Council,was born and raised in Palm Beach Gardens, Florida. He is a graduate of The Benjamin School ('97), Georgetown College ('01), and Georgetown University Law Center ('06).
Since joining the firm Searcy Denney Scarola Barnhart & Shipley in 2008, Mr. Ricci has successfully tried numerous personal injury and wrongful death cases to verdict and obtained significant settlements on behalf of his clients. He has advocated for his clients in complicated cases involving product defects, medical malpractice, automobile negligence, and premises liability. He is Board Certified in Civil Trial practice by the Florida Bar.
Before attending law school, Mr. Ricci worked as an Auto Safety Policy Analyst at Public Citizen in Washington, D.C., the nation's oldest and largest non-profit consumer advocacy organization. While working for Public Citizen, he worked to strengthen Federal motor vehicle safety standards and other consumer protection laws.
Mr. Ricci is admitted to practice in the Northern, Middle, and Southern Federal District Courts in Florida. He is a member of The Florida Bar, Palm Beach County Bar Association, Palm Beach County Justice Association, Florida Justice Association, American Association for Justice, and Attorneys Information Exchange Group.
Mr. Ricci has been selected by his peers annually for inclusion in The Best Lawyers in America © from 2012 through 2019. In addition, Mr. Ricci has been recognized by Florida Super Lawyers® as a Rising Star since 2012.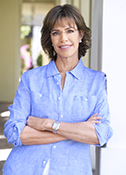 Lauren M. Sterlacci is the President of Impact the Palm Beaches, a women's collective philanthropy group based in Palm Beach County that awards $100,000 grants to fund local non-profit programs that meet the needs of central and northern Palm Beach County, and out west to the Glades.
Upon graduating from the University of Florida with a B.S. in Finance, Lauren moved to New York City and worked with Prudential-Bache Securities' Direct Investment Group, and later relocated to the firm's Palm Beach office as an Account Executive. She joined Barnett Bank's holding company as a Senior Auditor and would go on to head Barnett Bank of the Treasure Coast's Operations Department before becoming a Regional Commercial Lender for Barnett Bank of Palm Beach County. Prior to an early retirement, Lauren was a Senior Vice President/Private Client Advisor for the Bank of America Private Bank in Palm Beach, where she identified, cultivated, established, and maintained profitable banking relationships with extremely high net worth individuals, their families and businesses.
In addition to Impact the Palm Beaches, Lauren's other philanthropic activities recently include the Town of Palm Beach United Way Allocations Committee and Red Feather Society, St. Therese de Lisieux Catholic Church Finance Advisory Board, St. Therese Catholic Church's Council of Catholic Women's Treasurer and Service Committee Chair, Talk of the Town Toastmaster's Sergeant at Arms, and Leadership Palm Beach County alumni. Lauren's interests include making a difference in her community, writing, tennis, travel, and being surrounded by the people she loves.