DR. MARY ESTHER RICE (1926-2021)
by Dennis Hanisak |
Tuesday, May 04, 2021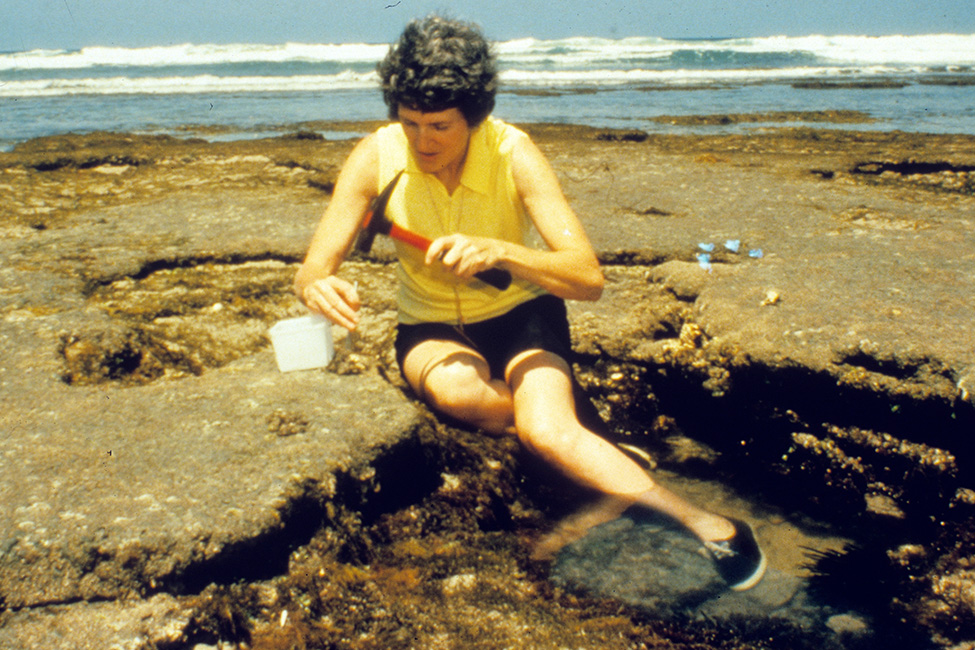 ---
Dr. Mary Esther Rice (1926-2021)
Upon completion of her Ph.D. in 1966, Mary Rice was appointed Curator and Research Zoologist in the National Museum of Natural History's Department of Invertebrate Zoology. Mary  was one of the first female research scientists and curators at the museum. That began her long research on Sipunculids, a group of marine worms, with a focus on their evolution and development. 
Mary was stationed at what was then called the Harbor Branch Foundation (HBF) in 1972, a year after HBF was founded in Fort Pierce, Florida, by J. Seward Johnson, Sr.  In 1981, she became the Founding Director of the Smithsonian Marine Station (SMS), which remained at Harbor Branch until 1999, when Mary culminated years of planning for a new SMS laboratory on Seaway Drive in Fort Pierce. This successful move to new facilities further enhanced the Station's capabilities, lead to a significant increase in its research staff, and made the public much more aware of the Station's valuable work.  Mary retired in 2002 and was named Senior Research Scientist Emeritus at the Smithsonian Marine Station.  Mary continued to conduct research on her beloved Sipunculids for almost two decades.
I often think of Mary and the SMS when I drive by the now open field that once was the Johnson Science Lab where she worked for 27 years and overlooking where the Smithsonian Barge used to be. The  modest barge housed most of the Station's labs and other work space. I remember the many wonderful years the Station was at Harbor Branch, the many visiting and resident scientists that worked at the Station, often in collaboration with Harbor Branch scientists, and the many postdocs she and her colleagues trained at the Station.  When Mary retired, the transition to Dr. Valerie Paul was very smooth.
Mary's dream of a marine station focused on the biodiversity of the Indian River Lagoon and her outstanding execution benefitted the lives and research of generations of scientists and students, and will continue to do so for years to come.
Thank you, Mary, from all of us at Harbor Branch.