HARMFUL ALGAL BLOOM ASSESSMENT OF LAKE OKEECHOBEE SYSTEM
by Lynda F. Rysavy |
Tuesday, Mar 09, 2021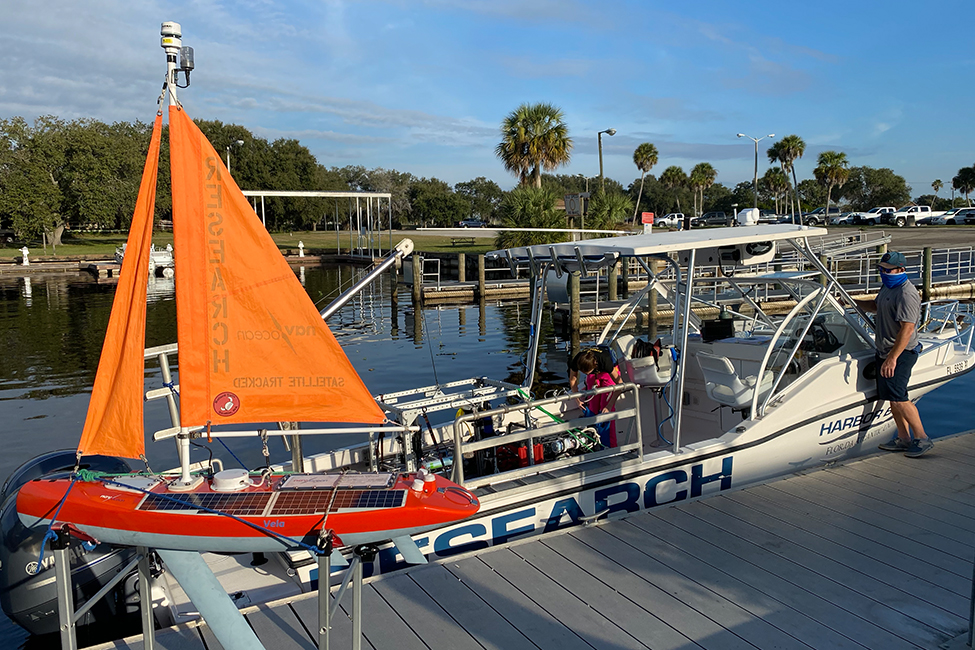 ---
You can now follow along in real-time as researchers track potential harmful algal blooms (HABs) in Lake Okeechobee. Scientists at Florida Atlantic University's Harbor Branch Oceanographic Institute (FAU Harbor Branch) are providing data to a new web portal hosted by Gulf of Mexico Coastal Ocean Observing System (GCOOS) that will provide the public with their latest research findings from the Harmful Algal Bloom Assessment of Lake Okeechobee (HALO) project.
FAU Harbor Branch Scientists are utilizing a $2.2 million grant from the Florida Department of Environmental Protection (DEP) to provide water quality monitoring of Lake Okeechobee using innovative detection and environmental characterization technologies.
"By better understanding the algae bloom, we could potentially predict where and when the blooms will emerge, potentially mitigating public health effects. On the other hand, if we are going to employ some active mitigation techniques, for example, adding a chemical agent to help destroy the bloom, we could use the HALO observing system to better target the application," said   Jordon Beckler, Ph.D., an assistant research professor at FAU's Harbor Branch and a faculty fellow in FAU's Institute for Sensing and Embedded Network Systems Engineering (I-SENSE).
Beckler and collaborators utilize, as part of a suite of technologies, a benthic lander to measure nutrient fluxes coming from the sediment, an optical profiling package to understand how light affects an algae bloom's growth, and an autonomous sailboat that is capable of mapping out a bloom in two dimensions. Divers are also collecting sediment cores from the bottom of Lake Okeechobee for subsequent lab analyses of nutrient dynamics.
The HALO system provides a platform for not only visualizing blooms and providing information regarding the "environmental backdrop" but will eventually provide the means to evaluate the progress of any future active bloom-mitigation efforts. The site is live and accessible to the public.