FAU COLLEGE OF EDUCATION MOVES UP IN U.S. NEWS & WORLD REPORT RANKINGS
FAU COLLEGE OF EDUCATION MOVES UP IN U.S. NEWS & WORLD REPORT RANKINGS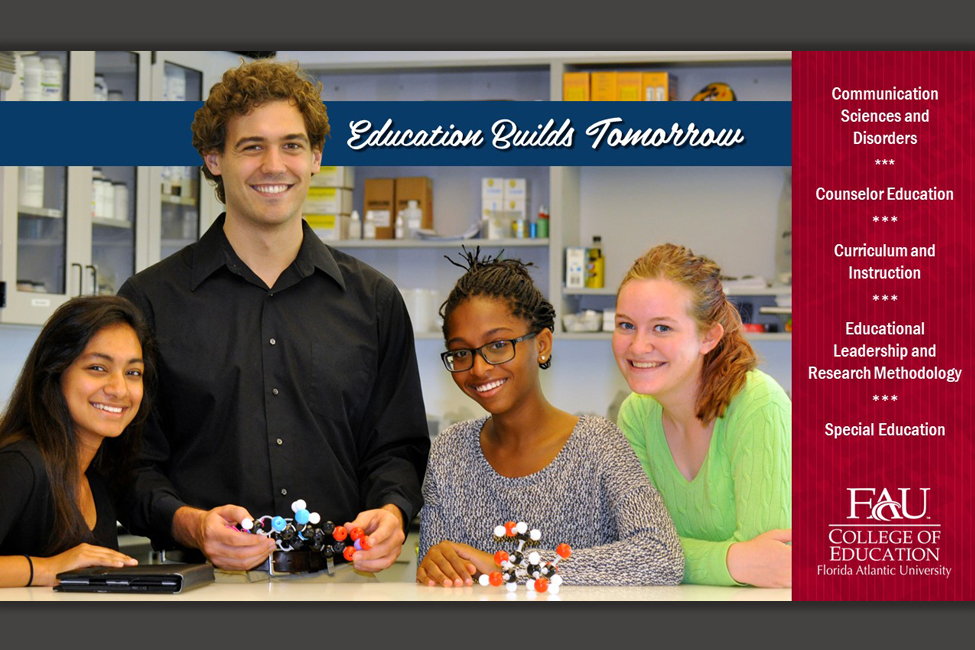 ---
by Teresa Crane |
Tuesday, Apr 25, 2023
Florida Atlantic University's College of Education rose 21 places ranking No. 117 in the U.S. News & World Report 2023-24 "Best Graduate Programs." This builds on a 25-place increase in the 2022-2023 rankings—for a two-year increase of 46 places.  This year's new ranking earned the College of Education a "Best Graduate Schools" designation.  The graduate program in Rehabilitation Counseling also was highly ranked at 36th in the nation and received a "Best Program" designation.
These rankings are based on two types of data: expert opinions about program excellence and statistical indicators that measure the quality of a school's faculty, research and students. As prospective students research course offerings and weigh schools' intangible attributes, the information on the U.S. News website can help applicants compare concrete factors, such as student faculty ratio and job placement success upon graduation.
Earlier in the year, the College's online master's in education program ranked No. 52 in the nation by U.S. News & World Report, rising from No. 80 in 2022. The 2023 Best Online Programs methodologies are based on several factors, including engagement, faculty credentials and training, expert opinion and services and technologies provided.
"Our rise in national rankings is a testament to the excellent work of our faculty and staff", stated Stephen Silverman, Ed.D., dean of the College of Education.  "Our reputation has drastically improved and we look forward to continuing to influence scholarship and practice in Florida and nationwide."
These rankings build on the FAU College of Education's Number 1 ranking in Elementary Education in the state of Florida for the third consecutive year. Findings were published in an annual report prepared for the Florida Department of Education and based on each approved teacher preparation program's annual progress on established performance measures, as well as each program's current approval and accreditation status.