Florida's Summer Institute in Biostatistics and Data Science Program
Florida's Summer Institute in Biostatistics and Data Science Program Application
No further applications are accepted for 2023.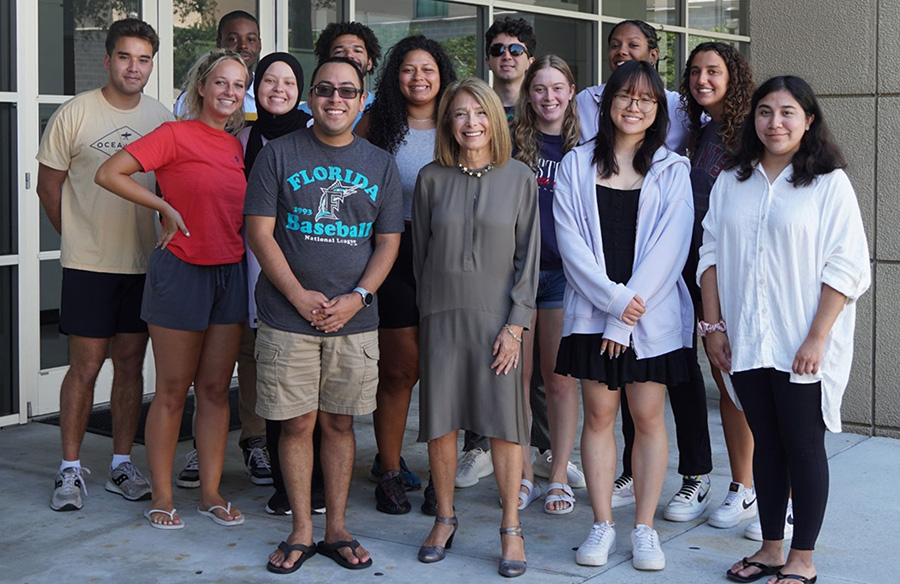 Calling all undergraduate or early graduate students, it's time to discover how data can change your life through Florida's Summer Institute in Biostatistics and Data Science Program (SIBDS).
This opportunity is the key to understanding how data, driven by participants' responses, can help draw conclusions on everything from why COVID-19 impacts certain populations more than others, to why clinical trials are important and a whole lot more.
When: May 22 to June 30, 2023
Where: FAU's Boca Raton campus, 777 Glades Road, Boca Raton, FL
Deadline: Apr. 3, 2023
Prerequisites:
curious mind
sense of justice
some statistics, math, technology, biology and/or health science coursework
Students will:
be housed on campus (unless they live close by)
receive generous stipends for participation in the program (this is not a salary)
learn principles of biostatistics and data science, scientific communication, social determinants of health
be mentored by expert faculty and peers
participate in career workshops with practicing biostatisticians, epidemiologists, data scientists and population health experts
conduct group projects based on real data
join in outings to the beach, turtle rehabilitation nature center, Miami Marlins baseball, arcades and museums
commit to a 35 hour week for six weeks
Student Testimonials (unsolicited)
Thank you for everything you have taught me this summer, including lessons that I will carry with me for the rest of my life.
Multidisciplinary aspect is wonderful and great practice for a career.