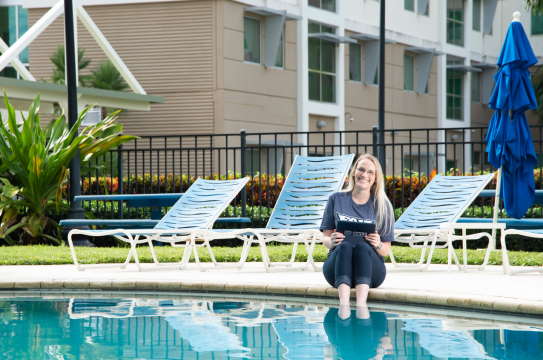 Award-winning Online Programs
With our commitment to quality at the core, students receive an unparalleled online experience.
Our classes are carefully designed to ensure online students are receiving identical instruction as our campus students. The courses are taught by highly acclaimed FAU research faculty using best practice teaching strategies.
Our online student support services portal replicates what is available to campus students. Students have access to award winning tutorial support, online academic advisors, financial aid counselors, career support, and much more! We set the trends when it comes to online learning, and we will continue to be at the helm. Best of all, our online tuition rates are among the lowest in the state.