Dean of the Charles E. Schmidt College of Science Announced
Ata Sarajedini, Ph.D., a leading astronomer and researcher, has been named as the dean of the Charles E. Schmidt College of Science effective January 2017. He comes to FAU from the University of Florida.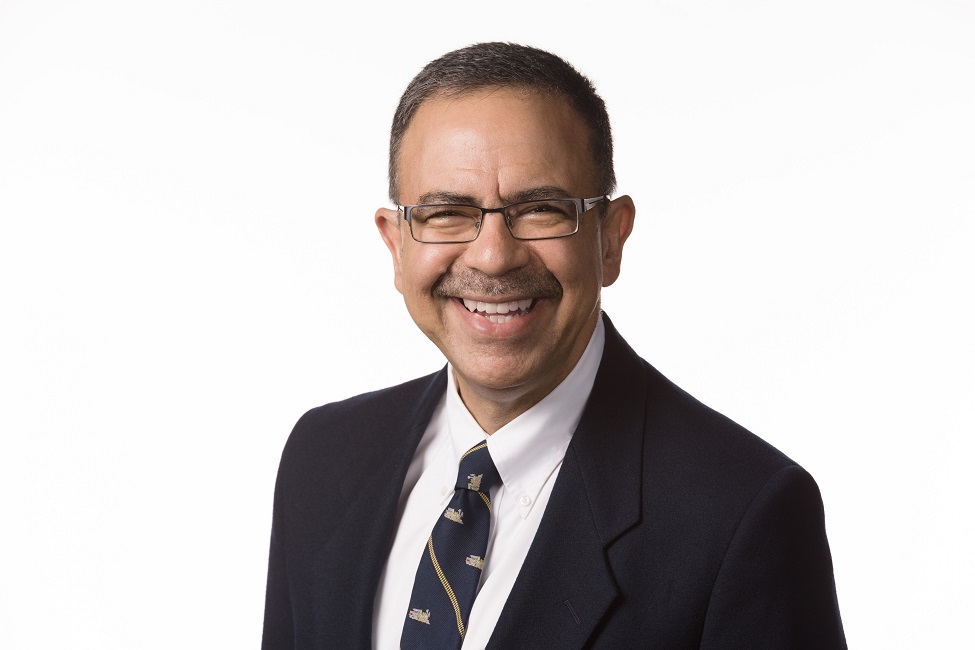 Photo Credit: University of Florida/Bernard Brzezinski
---
A leading astronomer and researcher has been named as the dean of the Charles E. Schmidt College of Science at Florida Atlantic University. Ata Sarajedini, Ph.D., who currently serves as associate dean for natural science and mathematics, associate dean for research in the College of Liberal Arts and Sciences at the University of Florida, and is a professor in the Department of Astronomy at UF, will assume his role as dean effective in January 2017. Sarajedini will spearhead FAU's second largest college, which has a student body of more than 5,000, and education and research programs in biological sciences, chemistry and biochemistry, environmental sciences, geosciences, mathematics, physics, and psychology.
"We are delighted to welcome Dr. Sarajedini to Florida Atlantic University and to our thriving scientific community," said Gary W. Perry, Ph.D., FAU provost and vice president for academic affairs, who previously served as dean of FAU's Charles E. Schmidt College of Science for seven years. "His impressive background, breadth and scope of research accomplishments as well as his collaborative nature will help propel the college and our University to new research and academic heights. We are most grateful to Dr. Russell Ivy and Dr. Janet Blanks for their contributions and commitment while serving as interim deans for our Charles E. Schmidt College of Science."  
Sarajedini obtained his Ph.D. degree at Yale University in New Haven, Conn. He was a postdoctoral fellow and a Hubble fellow at Kitt Peak National Observatory in Tucson, Ariz. and later transferred his Hubble fellowship to San Francisco State University. He spent two years as an assistant professor at Wesleyan University in Middletown, Conn. prior to joining UF in 2001.
His research is focused on resolved stellar populations in local group galaxies, which include field stars, open and globular clusters in the Milky Way, the Andromeda galaxy, the Triangulum spiral galaxy, the Magellanic Clouds as well as numerous nearby dwarf galaxies. Sarajedini also has extensive expertise in galaxy formation, star clusters, dwarf galaxies, variable stars, and stellar evolution. As associate dean at UF, Sarajedini was responsible for growing a robust research enterprise, as well as coordinating with other academic fields to promote the development of interdisciplinary teams of researchers. In 2016, the college received almost $40 million in federal, state and industry funding as well as grants from private foundations.   
"I am very excited to join the Florida Atlantic University family and to have the opportunity and privilege to lead this dynamic college established through the generosity of Charles E. Schmidt, Richard and Barbara Schmidt, and the Schmidt Family Foundation," said Sarajedini. "I look forward to working with an outstanding team at FAU as well as scientific and community partners as we embark on the next phase of success for the Charles E. Schmidt College of Science."
Sarajedini is a scientific editor of the Journals of the American Astronomical Society and has served as a member of NASA's Hubble Space Telescope Time Allocation Committee and NASA's Hubble Space Telescope Users Committee. He has more than 180 journal publications to his credit and has received extensive research funding from NASA and the National Science Foundation.
FAU's Charles E. Schmidt College of Science offers four baccalaureate and 13 master's degrees, seven Ph.D. degrees, two professional science master's degrees, and nine certificate programs. Education and research programs span the sciences and mathematics with major efforts in many fields ranging from biotechnology, bioinformatics and brain science to cryptology, developmental systems, dynamical systems, environmental sciences, geo-information science, marine science and space-time physics. The college's programs are offered at FAU's campuses in Boca Raton, Davie, and Jupiter within buildings that include more than 300,000-square-feet of state-of-the-art instructional and research space. Faculty members have active collaborations that extend across FAU's colleges and campuses as well as with local research institutions such as Scripps Florida, the Max Planck Florida Institute for Neuroscience, and the Torrey Pines Institute for Molecular Studies. The college also has affiliations with national laboratories such as Los Alamos and Oak Ridge and international collaborations that span the globe.
Sarajedini officially begins as dean on Jan. 3, 2017, after he has completed his teaching and service obligations at the University of Florida.
-FAU-