FAU to Honor 20th Anniversary of 9/11 Attacks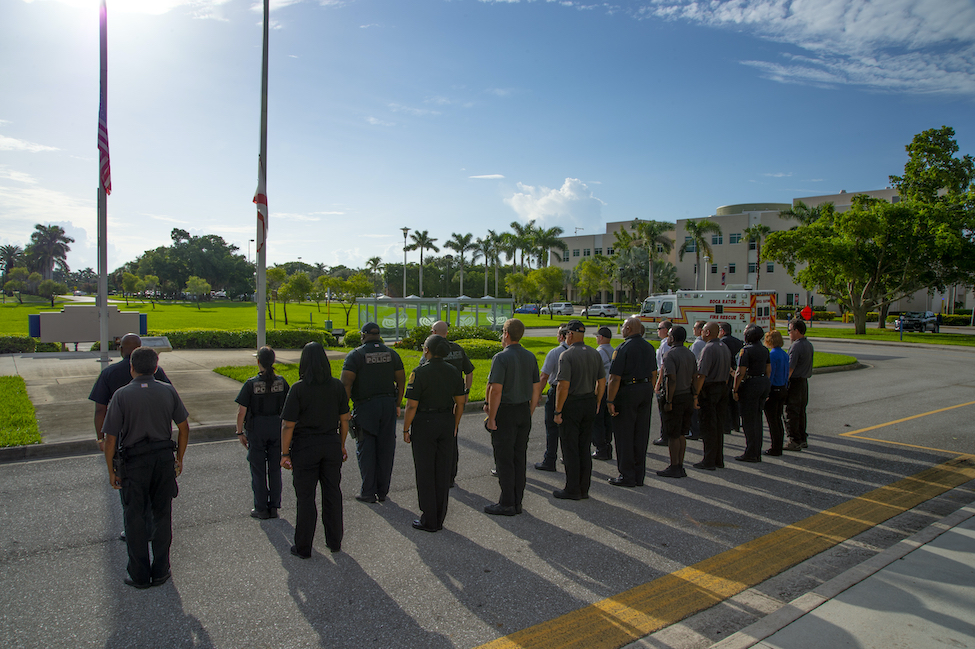 FAU to commemorate 20th anniversary of 9/11.
---
Florida Atlantic University will commemorate the 9/11 terrorist attacks on Friday, Sept. 10 at 9:11 a.m. with a special event at the Dorothy F. Schmidt College of Arts and Letters Amphitheater, 777 Glades Road, Boca Raton campus.
This year marks the 20th anniversary of the horrific attacks on the United States that took the lives of 2,977 people at the World Trade Center, the Pentagon and on United Flight 93.
The FAU Chamber Singers and Women's Chorus will place 2,977 flags in the amphitheater, one for each victim of 9/11.
At 9:11 a.m. there will be a moment of silence followed by a short musical memorial. The memorial will remain in place though the weekend as a place of reflection.
-FAU-