FAU Named 2021-2022 Voter Friendly Campus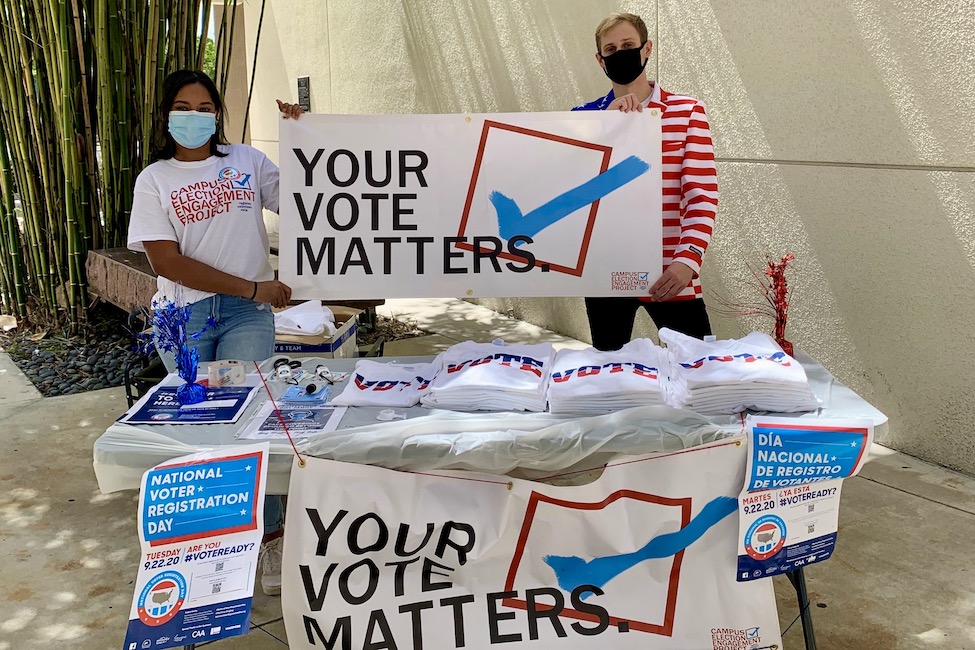 ---
Florida Atlantic University is one of 231 campuses nationwide to be designated as a "Voter-Friendly Campus." The initiative, led by national nonpartisan organizations Fair Elections Center's Campus Vote Project (CVP) and NASPA – Student Affairs Administrators in Higher Education, held participating institutions accountable for planning and implementing practices that encourage their students to register and vote in 2020 elections and in the coming years.
"It is an honor to receive this distinction for the third time," said Juan M. Izaguirre, director of FAU's Office of LEAD. "We consider it a privilege to engage our students to become change agents on campus and in their communities throughout the democratic process."
Campuses were evaluated on their ability to write a campus plan about how they would engage voters; how well they facilitated the plan; and on a written final analysis of their efforts. 
FAU Student Government re-established a partnership with TurboVote which was used to register students to vote. FAU also participated in the All in to Vote Pledge to Vote Challenge and hosted programs such as National Voter Education Week which aims to help bridge the gap between registering to vote and actually casting a ballot.
"The pandemic challenged us to approach voter education in new ways," said Lindsey Goldstein, assistant director of FAU's Weppner Center for Civic Engagement and Service-Learning. "Creativity, teamwork and dedication are the strengths to our continued efforts of year-round non-partisan voter engagement."
In-person and virtual events were planned on all campuses for National Voter Registration Day. FAU continued its designation as an early voting location for Palm Beach County registered voters on Election Day. 
FAU's "Voter-Friendly Campus" designation is valid through December 2022. To learn more, visit voterfriendlycampus.org.
-FAU-