Jupiter Arboretum Given Level I Accreditation by ArbNet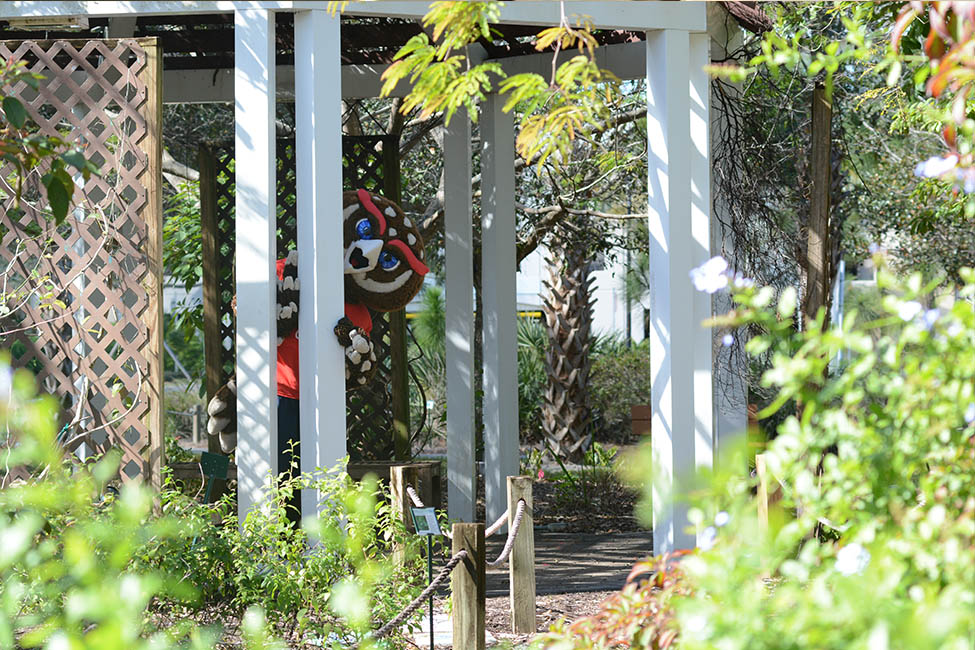 ---
By Lauren Gifford | 2/24/2021
The Robert J. Huckshorn Arboretum at Florida Atlantic University's John D. MacArthur Campus in Jupiter has been awarded a Level I Accreditation by The ArbNet Arboretum Accreditation Program and The Morton Arboretum, for achieving particular standards of professional practices deemed important for arboreta and botanic gardens.
The ArbNet Arboretum Accreditation Program is the only global initiative to officially recognize arboreta at various levels of development, capacity and professionalism. FAU's Huckshorn Arboretum is also recognized as an accredited arboretum in the Morton Register of Arboreta, a database of the world's arboreta and gardens dedicated to woody plants.
"The Robert J. Huckshorn Arboretum has always been a serene place on campus where students, faculty and staff could retreat for moments of solace on a busy day," said Alana Edwards, education and training coordinator for FAU's Florida Center for Environmental Studies. "During these uncertain times, such a space is needed more than ever. We are thrilled that the ArbNet accreditation recognizes our accomplishments."
The Robert J. Huckshorn Arboretum was established in 2004 and is named in honor of FAU's vice president emeritus and founder of the campus. It highlights Florida ecosystems by featuring native plants, including typical species found in pine flatwoods, tropical hardwood hammocks, mixed hardwood swamps and oak hammock. Signage throughout the arboretum identifies the foliage with common and scientific names.
A butterfly garden and a Florida Power & Light "Right Tree, Right Place Demonstration Project" are also featured. Pathways wind through the landscape and benches are scattered throughout, inviting the local and campus communities to explore and enjoy.
For more information, contact Alana Edwards at aedwards@fau.edu. 
-FAU-