PasT Events
2022
January 
Spring Welcome Festival: Davie Campus
Spring Welcome Festival: Tuesday, January 11, from 3:30 – 5:30 p.m. on Diversity Way, Davie Campus.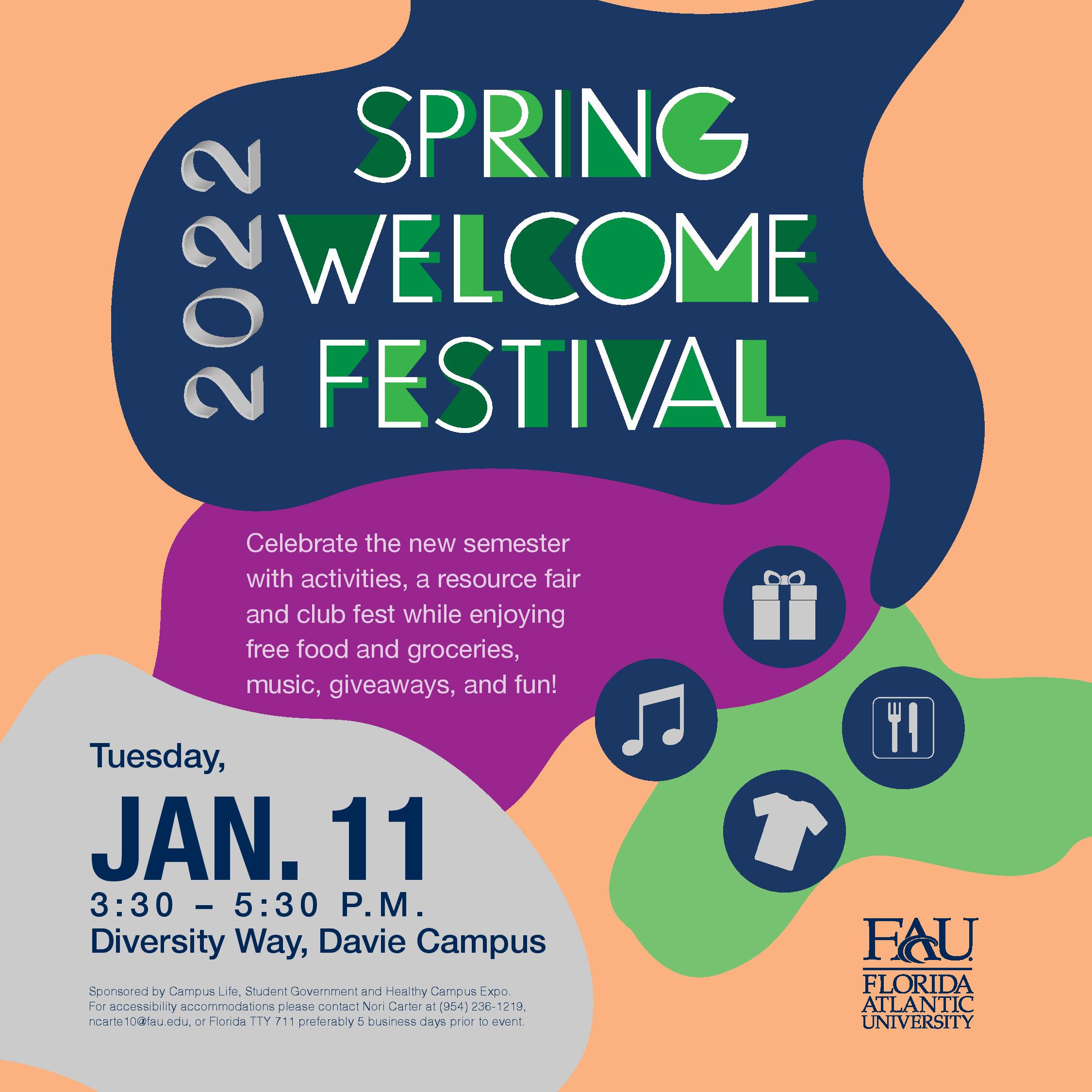 Healthy Campus Expo 2022: Boca Campus
Healthy Campus Expo 2022: Thursday January 13th @ 11am
Boca Campus: SO-44 (Social Science Buidling Rotunda).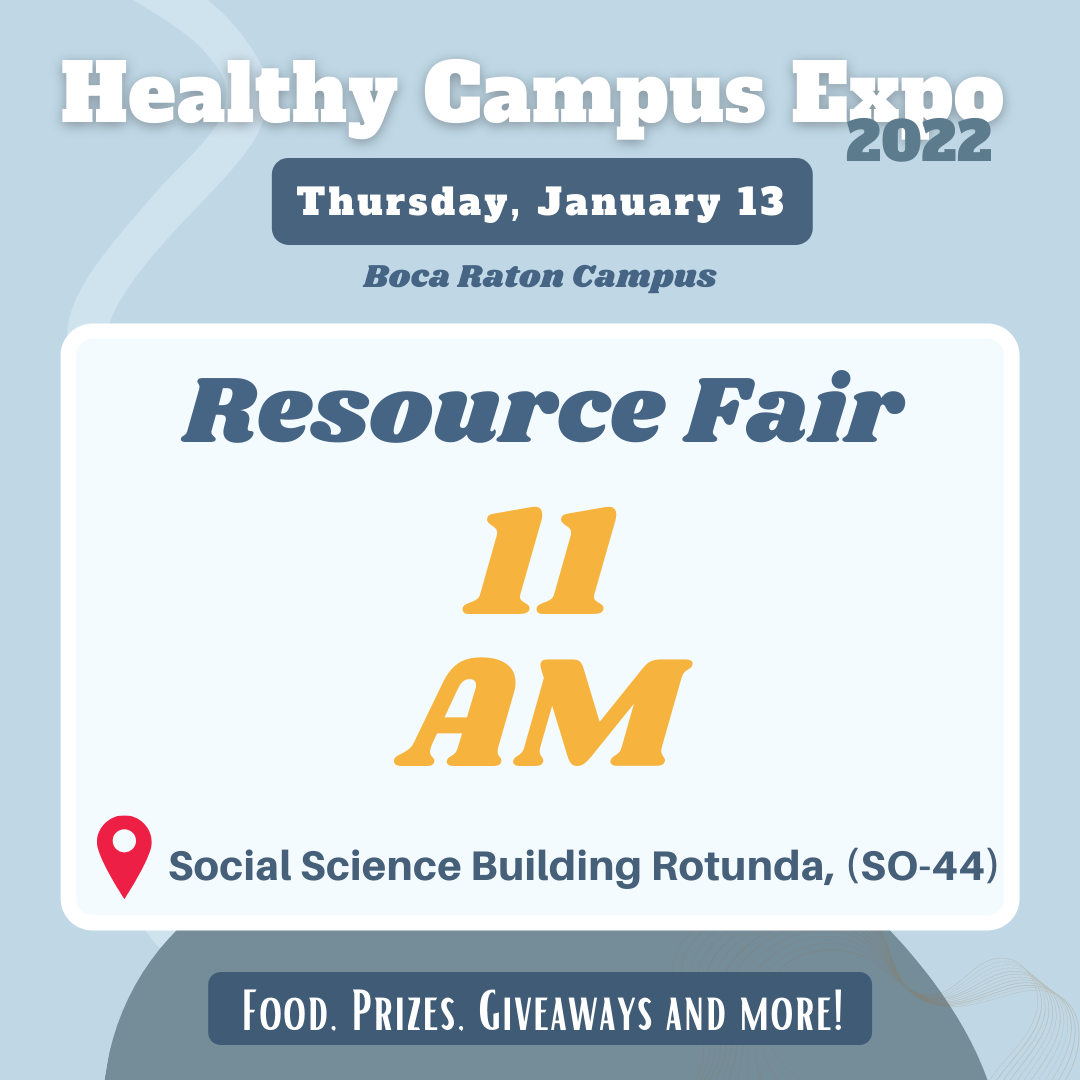 Safety Walk 2022: Boca Campus
Safety Walk 2022, Wednesday, Jan. 26  5:30PM to 8PM in front of the Boca Student Union. 



February
Severe Weather Awareness Week
JOIN
the Department of Emergency Management, Office of Environmental Health & Safety, and OwlsCare Health Promotion on the
Breezeway in Boca from 10AM to 12PM.


2/7 : Lightning Safety
2/8: Marine Hazards & Rip Currents
2/9: Watch vs Warning
2/10: Flooding Safety
2/11: Extreme Heat

FOOD, PRIZES, GIVEAWAYS & MORE


March 
Become a Storm Spotter w/ NWS Miami
What is a Storm Spotter?
 The SKYWARN™ spotter program is a nationwide network of volunteers trained by the National Weather Service (NWS) to report significant weather.
SKYWARN™ volunteers become the National Weather Service and local Emergency Management's eyes and ears, helping to provide better weather watch and warning services.
May 
National Stop the Bleed Week
In light of 
National Stop the Bleed Week
, the Department of Emergency Management wants 
YOU
 to learn how to 
STOP THE BLEED
.
In this life-saving course, individuals will gain the ability to recognize life threatening bleeding and learn how to act quickly and effectively to control bleeding in three quick actions.

Spots are limited. Register below 
MAY 17: Jupiter Campus @ AD 103
MAY 19: Boca Campus @ Live Oak



We would like to thank our amazing partners for collaborating with us!

FAU Clinical Skills Simulation Center at Schmidt College of Medicine
Health Care District of Palm Beach County
Be Hurricane Ready
OWLS, ARE YOU READY AND PREPARED?
Please join the Department of Emergency Management & Department of Hosuing & Residential Education at IVA-N lobby to get tips on how to prepare for this hurricane season. Particikpants have a chance to win orizes.
IVA-NORTH LOBBY
MAY 24TH FROM 12PM TO 2PM


2021
December 2021
Holiday Preparedness Jeopardy with the Division of Administrative Affairs
November 2021
Be Alert Owls, Avert Fire 
October 2021
Zombie Apocalypse: Are you Owl Ready?
September 2021
National Campus Safety Awareness Month / National Preparedness Month 
For all EMERGENCY CALLS dial 9-1-1
---
Contact Us
---
Campus Operations Building
(69) Boca Raton Campus
Email: em@fau.edu