FAU Broward Campuses News
250 Teachers Complete FAU's Broward Educator Certification Program
by Roberto Santiago & Alberto Fernandez |
Tuesday, Mar 01, 2022
---
A partnership between Florida Atlantic University and Broward County Public schools (BCPS) provides new educators that have temporary teaching certificates the opportunity to participate in the Broward Educator Certification (BEC) program through online classes offered by FAU's College of Education. According to Pamela R. Voss, supervisor of the BCPS's Teacher Professional Learning and Growth Department, the partnership between FAU and BCPS started in 2015-2016. Thus far, 250 teachers have completed this program, said Voss.
There are six college courses in total that a teacher on a temporary certificate is required by the state to complete. These courses, according to Voss, are Classroom Management (EDG 4419), Educational Assessment Practices (EDF 3430), Effective Instructional Techniques and Strategies (EDF 4343), TESOL (TSL 4324), Foundations for Reading (RED 4335), and Human Development (EDF3210).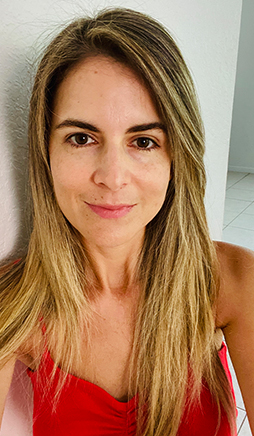 Berenice Vacas Durán, a third-grade teacher at Gator Run Elementary School in Weston, who participated in BEC In May 2021, considers the BEC program a "lifesaver." She was working in Ecuador as an organizational psychologist for the human resources department of a corporation when she decided to switch careers to become a teacher. "When I became a mother of twins, I decided I wanted to dedicate my life to education," Vacas Durán said. "I earned a Master's degree in educational psychology and then I worked three years as a special needs teacher before I moved to Florida and began the process to become a teacher in the United States."
Vacas Durán learned about the FAU/BCPS's BEC program through her substitute teaching job at Gator Run Elementary School. She completed her BEC within one year. "My teachers at FAU were excellent," said Vacas Durán. "If you are a new teacher or a career changer like me and you need to earn a professional certificate, take the BEC program. I am thankful to be part of the Broward district and that there were people that took the time to create the BEC program to help teachers accomplish their goals."
Chelsea A. Dittrich was working at FAU Davie for the College of Education, helping teachers-in-training to find field placements in Broward County Public Schools, when she first learned of the BEC program. "I made the decision to become a teacher at my first orientation. Although I miss being an Owl, I always knew I wanted to be in the classroom and FAU supported me to realize that dream!" Dittrich works in the Montessori Magnet program at Sunrise Middle School in Fort Lauderdale. "Currently, I'm an eighth grade English, history, and debate teacher." She credits FAU for learning strategies to help with classroom management, TESOL strategies, and creating reading engagement for young adults."
Her advice? "If you have ever thought about teaching, go for it! It's a tough job but it's worth it!" Dittrich said.
For information on applying to the BEC program contact Pamela R. Voss, Supervisor, Teacher Professional Learning and Growth at pamela.voss@browardschools.com or call 754-703-8109