FAU Broward Campuses News
Over $300 Million in Pell Grants untapped by Graduating High School Students
by Zade Gray |
Tuesday, Nov 01, 2022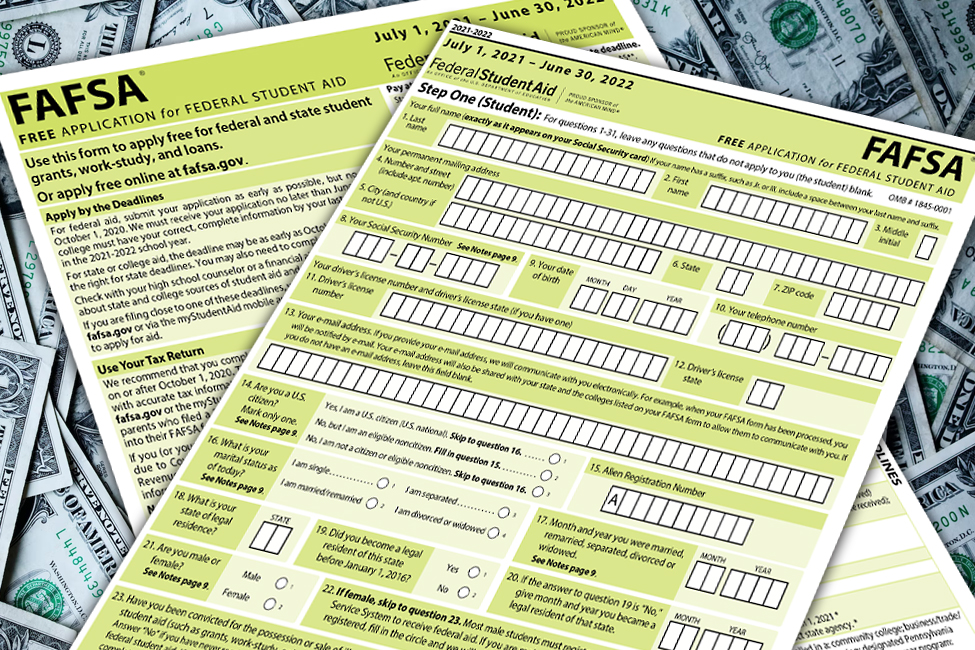 ---
In Florida, last year's high school graduating seniors left over three hundred million dollars in Pell grants untapped. Florida has the fourth-highest number of Pell grant eligible students in the nation, ranking 48th in FAFSA completion. Our students need these resources and cannot afford to leave money on the table. The FAFSA application officially opened on October 1st for the 2023-2024 school year. The financial aid team here at FAU are compassionate and dedicated professionals, equipped and ready to assist high schools and community organizations in south Florida with the FAFSA application throughout the day and on weekends to increase awareness based on availability. The staff is proactively hosting financial aid 101 workshops, FAFSA completion workshops, and individual one-on-one sessions for all incoming, newly admitted, and current students with the flexible options of online or in-person accommodations.
Recently, Broward public schools held a FAFSA live event which had a turnout of 592 attendees. The purpose of this event was to invite students and parents to go through each section of the FAFSA application process and ask questions to understand how to complete it correctly. FAU had a full house of staff answering questions in that chat that were individual and specific regarding finances and the completion process. FAU's financial aid department also attended the YMCA's FAFSA night to assist students and families with completing their FAFSA application. The students who participated in this event completed their 2023-2024 FAFSA that night. The Financial Aid department is hosting upcoming events that are accessible to all, such as Broward County Public Schools FAFSA night for Spanish speakers and Creole speakers; student loan plus credit virtual seminar on the Broward campus and Financial Aid/ FAFSA workshops at the following schools: Atlantic Community High School, Boynton Beach Community High School, Nova High School, and Coral Springs High School to name a few.
Many students are uncertain if they qualify for financial aid, making them hesitant to complete the application. However, most students will qualify for financial assistance, and there are various scholarships that students can receive from generous donors who use the FAFSA on file for eligibility. The department also encourages students with extenuating circumstances, such as parents who feel uncomfortable completing the FAFSA application. To reach out to the financial aid office for guidance on completing the application, as they may have the opportunity for consideration of a dependency override. "It is highly critical that we widely promote the FAFSA, as it is truly a vehicle for post-secondary access and affordability and can provide a whole new world of opportunities for the next generation" (Tamsyn French, MBA, Associate Director, Student Financial Success). Students will have the ability to afford college by completing this application, and "being aware of these resources and opportunities can break generational poverty" (Tamsyn French, MBA, Associate Director, Student Financial Success). The FAFSA deadline is June 30th, 2024, and it has opened since October 1st, 2022. Students are highly encouraged to complete their FAFSA by January 2023 as many scholarship applications open in the Spring semester and request a FAFSA on file. For more information and questions, you can visit their website Financial Aid | Florida Atlantic University, and chat with a virtual specialist or call the office at 561-297-3530 Mon - Thurs 8 a.m. - 6 p.m. | Fri 8 a.m. - 5 p.m. EST.