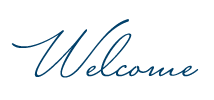 The FAU Board of Trustees approved the Trustee Society at its March 15, 2012 meeting. All current and former trustees are members of the society. Upon completion of their terms, all trustees will be given the title of Trustee Emeriti.
The society is meant to honor all of our trustees, current and past, and give them a home at FAU.
"The time and commitment that each member of the Board of Trustees provides during his or her term is invaluable," said Robert J. Stilley, former Chair of the Board. "The Trustee Society continues the legacy of each member's leadership and guidance for years to come."
If you have any questions or anything to share with the site, please contact Andrew LaPlant, Board Operations, at 561-297-1455 or alaplant@fau.edu.