Reaffirming FAU's Commitment to Diversity, Equity and Inclusion
Tuesday, Apr 20, 2021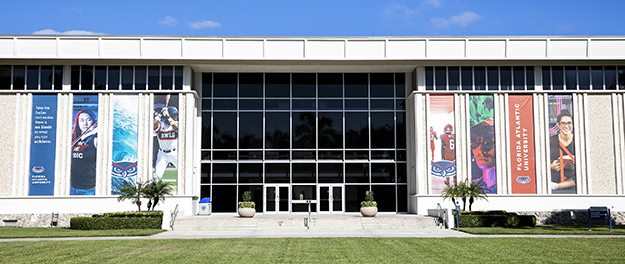 ---
As the nation awaits the verdict in the Derek Chauvin trial, I would like to take this moment to address the university community and reaffirm our commitment to diversity, equity and inclusion.

The death of George Floyd, and other racially motivated acts of violence that have followed, are difficult to comprehend, and elicit immense levels of anguish and despair. Our Black faculty, staff, and students have shared their heart-wrenching experiences as people of color in America. The repeated killings of Black people in our nation, and growing incidents of violence toward other communities of color, shines a light on decades of disparate and unjust treatment — and the need for real systemic change.

It is vital we take time to reflect and consider how actions in our daily lives — no matter the intention — affect those around us. We must also come together as a community in the face of racism and hate. This means actively speaking out against discrimination and inequities, utilizing our platforms to educate and empower one another, and demonstrating care for those most widely affected by such acts of hate and violence. Please join me in working to not only promote an anti-racist and equitable campus environment, but to set an example in our community for how we can create a more civil and just society.

As we continue to unpack our thoughts and emotions, I want to encourage everyone to take advantage of spaces and resources available during this difficult time.
Counseling and Psychological Services 24/7 Hotline: 561-297-CAPS


Center for Inclusion, Diversity Education, and Advocacy (IDEAs): 561-297-3959

Office of Black Student Success and Initiatives
Office of Hispanic/Latina/o/x initiatives
Office of International Education and Programs
Office of LGBTQ+ Initiatives and Allyship
Office of Diversity Education and Training



Employee Assistance Program: 1-800-865-3200 


Victim Services:  561-297-4841