Two FAU High Students Named Regeneron Science Scholars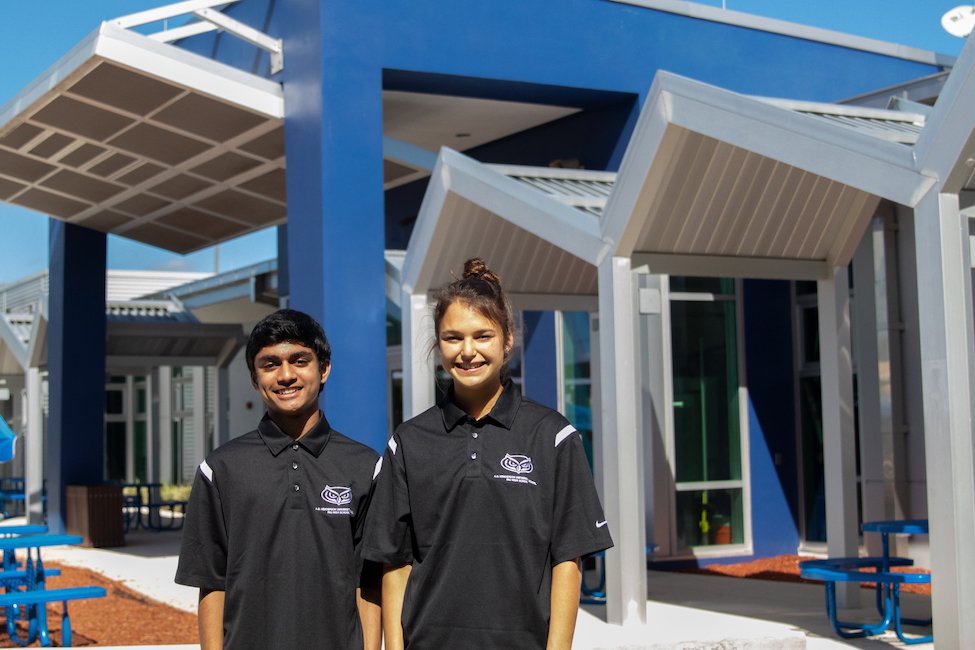 Vithulan Suthakaran and Hannah Herbst
---
Florida Atlantic University High School students Hannah Herbst and Vithulan Suthakaran were named scholars in the Regeneron Science Talent Search, the nation's oldest and most prestigious science and math competition.
A total of 300 scholars were selected from 1,964 applications, which were received from 601 high schools in 48 states, two U.S. territories and eligible students living in seven other countries. Only five students in Florida were named scholars in the Regeneron Science Talent Search, and Herbst and Suthakaran were the only two named in Palm Beach county. 
The scholars were selected based on their exceptional research skills, commitment to academics, innovative thinking and promise as scientists.  
"To be selected as a scholar in the Regeneron Science Talent Search is an incredible accomplishment for each of these students," said Sherry Bees, principal/director of A.D. Henderson & FAU High School. "For two of the five students selected in the state of Florida to be FAU High School Owls speaks to the excellence our students continue to strive for, and the commitment to innovation our faculty, staff and administration are determined to provide to all of our students."
A complete list of all scholars arranged by state, along with the titles of their research projects, may be found in the STS 2019 Scholars Book.
-FAU-