FAU's Theatre Lab Presents "Making Musicals"
Theatre Lab has announced the schedule for their "Making Musicals" musical theater concert/play-reading series.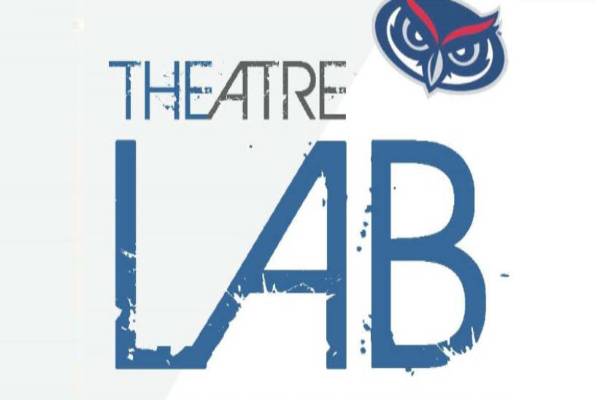 ---
Florida Atlantic University's Theatre Lab has announced the schedule for their "Making Musicals" musical theater concert/play-reading series. There will be four productions in the series, each with a staging on Saturdays at 7:30 p.m. and Sundays at 2 p.m. in Parliament Hall Residence Hall on FAU's Boca Raton campus, 777 Glades Road. Admission is $20 ($10 with student ID) and a package of four shows is $64. Tickets can be purchased by visiting www.fauevents.com, calling 561-297-4784 or emailing theatrelab@fau.edu. Shows include:
Saturday, Oct. 17 and Sunday, Oct 18: "Fugitive Songs" by Chris Miller and Nathan Tysen. "Fugitive Songs" is a 19-song journey across America, featuring a multi-ethnic ensemble (3 men, 3 women) between the ages of 20 and 40.  This innovative song cycle, conceived as half-musical/half-hootenanny, spotlights people on the run:  a disgruntled Subway sandwich employee, a jilted ex-cheerleader, a pair of Patty Hearst fanatics, a stoner forced to rob a convenience store against his will, and many others.  Blending traditional folk music with contemporary pop and gospel, "Fugitive Songs" offers a new sound for a restless America.
Saturday, Oct. 24 and Sunday. Oct. 25: "Vote For Me: A Musical Debate" by Drew Fornarola & Scott Elmegreen. This is a musicalized Presidential debate where you pick the winner.  Watch the candidates dance and sing their way through the three-ring circus of American politics, and then cast your vote to help determine the outcome of the show–and the future of America!
Saturday, Oct. 31 and Sunday, Nov. 1: "Make Me Bad," with music and lyrics by Drew Gasparini and book by Alex Brightman. A perfect offering for a Halloween weekend!  What happens when you fall in love with a serial killer?  This gritty and sexy musical thriller follows the story of Daisy Harris, a young woman stuck in a small town with a dead-end job, an overbearing mother, and a troubled past. Desperate to escape but with nowhere to go, Daisy looks for anything to break the monotony of her meaningless life. She meets charming and cryptic Max, just as a string of unexplained murders rocks the town. As the community continues to be plagued by gruesome killings, the relationship formed between the two not only reveals the atrocities of Daisy's past, but foreshadows the darkness that is to come. 
Saturday, Nov. 7 and Sunday, Nov. 8: "Shining Lives," with book and lyrics by Jessica Thebus, and music by Andre Pluess  and Amanda Dehnert. It's 1922 and the young women of Chicago's Radium Dial Company are living a dream - earning good wages and beaming with new-found independence. After years of hand painting watch dials, the so-called "harmless" radium leads to devastating results. Four courageous women upend their lives with a determination to change the future in this compelling new musical, the transcendent tale of heroic lives that glowed with promise. 
Theatre Lab is the professional resident company of FAU that is dedicated to the development and production of new work in American theater. Theatre Lab will provide a bridge for students from the academic to the professional world and also expose students and the South Florida community to new works in American theater. Louis Tyrrell, founding artistic director of Florida Stage and Theatre at Arts Garage, has been named artistic director and Dorothy F. Schmidt Eminent Scholar in the Arts for this new initiative. Other Theatre Lab productions include "Play Slam" and "The Playwright's Forum." More information on these can be found at http://www.fau.edu/theatre/theatre_lab.php.
-FAU-