FAU Tech Runway Reveals Third Annual Economic Impact Report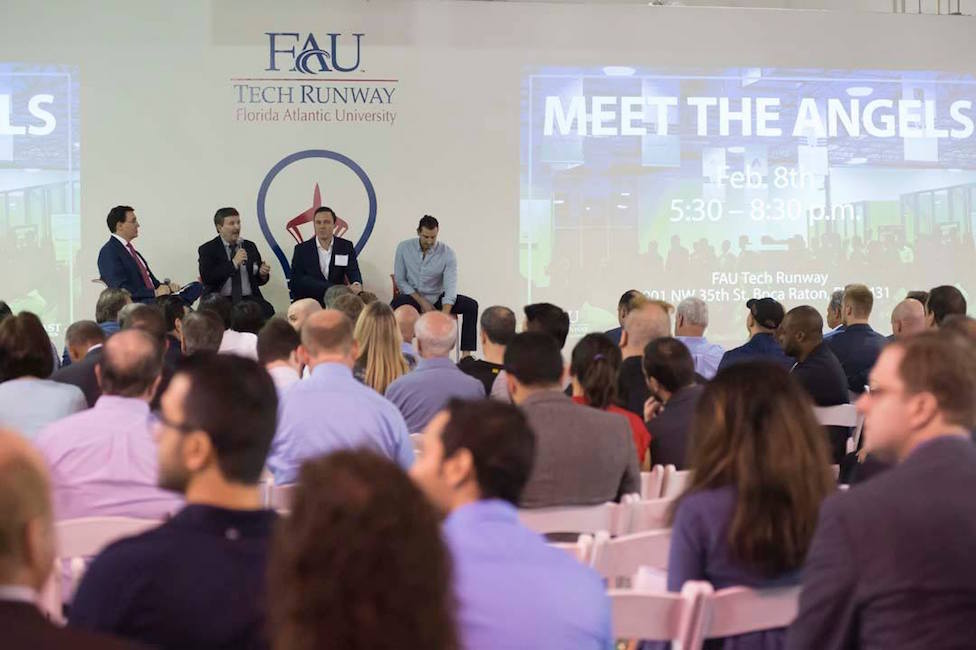 ---
Florida Atlantic University's Tech Runway® has released the results of its third annual economic impact report. The report provides cumulative performance metrics for 52 Tech Runway-affiliated companies since fall 2014.
FAU Tech Runway® is a public-private partnership formed to foster early-stage technology companies under the purview of FAU's Division of Research. It also has provided financial support, entrepreneurial education, free workspace, investor introductions, expert mentoring, marketing assistance, student interns, and a close-knit entrepreneurial community for 52 early-stage companies since its launch.
In just three years, 298 jobs and 94 internships have been created; 53 FAU students have been employed; 139 corporate partnerships have been created; more than $23 million in revenue has been earned; and more than $46 million investment capital has been raised.
These achievements have required relatively modest state investment. Florida Gov. Rick Scott approved $1,016,115 in funding for FAU Tech Runway® in the 2017-18 state budget. FAU Tech Runway® has proven itself to be a good return on this investment; for every $1 million in public investment received, $19.4 million is put back into the economy.
"The entire FAU Tech Runway® team has come together to create a vibrant, entrepreneurial hub for the South Florida technology community," said Rhys L. Williams, associate vice president and managing director of FAU Tech Runway®. "The entrepreneurs we serve continue to achieve astonishing success that is quantifiable, and we are exceptionally grateful to our board members, expert business mentors, instructors, financial partners, and staff in helping our companies far exceed their initial goals."
Launch Competition Applications Now Being Accepted
Applications for this year's FAU Tech Runway® Launch Competition are now being accepted through Friday, March 9. Winners will be announced at the reveal ceremony on Thursday, May 10. The 21 winners will then participate in the Venture Class Program, which brings together "best-in-class" instruction, mentoring, resources, networks, assistance, introductions, and programs for these Launch Competition winners. 
This year, the top seven companies from a total of 21 winners selected for this year's Venture Class will each receive $15,000 in funding, making FAU Tech Runway's Launch Competition the largest in the state on a cash basis (with $105,000 in total funding). Perhaps of greater value than funding is the opportunity to be housed, trained, and mentored for one year by highly-vetted, MIT program-trained mentors, instructors and staff, all of whom are dedicated to the entrepreneurs' success and provided at no cost. The winners will complete a 16-session course of instruction based on Stanford's Lean LaunchPad curriculum. Classes cover customer development, value proposition, distribution channels, capital raising, and other subjects critical to entrepreneurial success.
Last year's Launch Competition was sponsored by TD Bank, Arnold & Barbara Cohen, JP Morgan Chase, SunTrust Foundation, and CentralBos. This year's sponsors will be announced as the competition gets under way.  For more information about sponsorship opportunities for the Launch Competition and other Tech Runway programs, email techrunway@fau.edu. Since 2009, more than 1,500 applicants have competed for the opportunity to pursue their dreams and launch South Florida's next breakout success.
For more information on FAU Tech Runway®, visit techrunway.fau.edu.
-FAU-