Grad Receives Fourth Degree From FAU, Hopes to Mentor Immigrants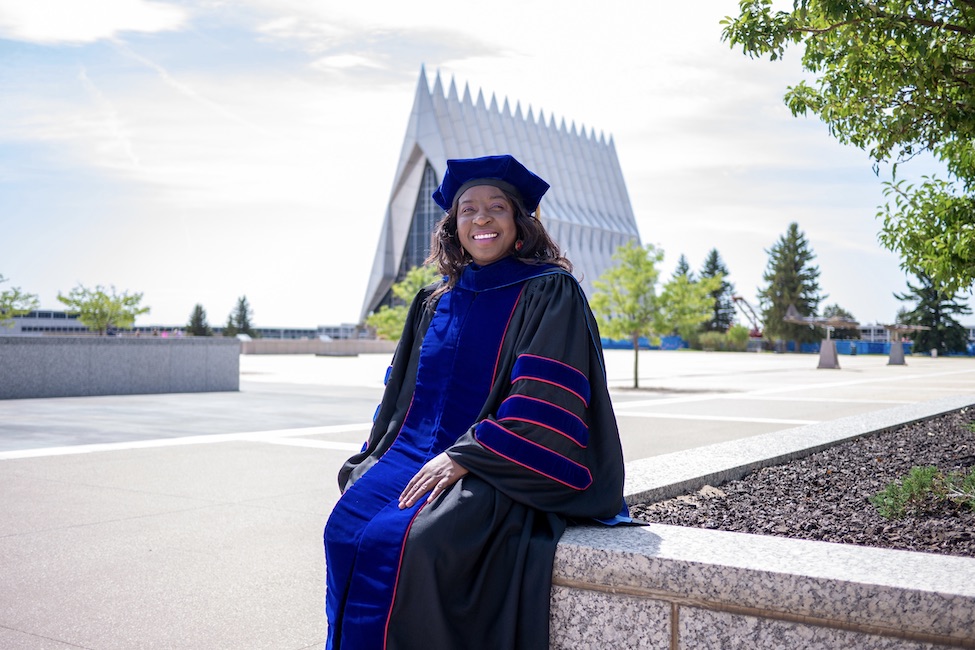 Shernette Dunn, Ph.D.
---
When Shernette Dunn emigrated from Jamaica to the United States as a 16 year old, she had one goal in mind – "achieve the American dream." 
Dunn, 38, will be one step closer to her dream and will receive her Ph.D. in adult and community education from FAU's College of Education, something she accomplished in only three years. 
This will be Dunn's fourth degree from FAU. She earned a bachelor's degree in elementary education, K-12; a master's degree in reading education, K-12; and an education specialist degree in school leadership.
Currently the director for reading strategies and first year success at the U.S. Air Force (USAF) Academy Preparatory School in Colorado Springs, CO, Dunn traveled back and forth from Florida to Colorado for classes while working full time, all while supporting her son, Jayden, 8, as a single mother. At one point she went back and forth for 17 weeks straight, often times taking work calls and completing her schoolwork in airports. 
"I want my son to know he can be anything he wants to be as long as he has the drive and ambition to do so," said Dunn. 
In what little free time Dunn has, she volunteers to feed the homeless at local shelters. Last year, Dunn received a prestigious, national award from the USAF Academy Preparatory School for her outstanding leadership with the Academy's 2023 incoming class. Dunn was instrumental in the development of college success and faculty orientation courses, which allowed faculty and advisors to better assist students to adapt to a stressful military environment.
Prior to her role at the Academy, Dunn worked for Broward County Public Schools for more than 13 years as an elementary school teacher.  
"She is a remarkable woman," said Valerie Bryan, Ph.D., professor in FAU's College of Education. "Her strength, stamina and perseverance against all odds, make her a dynamite individual."
Following graduation, Dunn hopes to work at a university in student affairs so she can support and mentor students. Ultimately, she would like to open a tutoring center and provide educational opportunities for immigrants all across the South Florida area.
"Students don't always have motivation or a support system at home and I want to be that person for them," said Dunn. 
-FAU-