Women's Scholarship House Celebrates 20 Years
Built in 1996, the BPWSH is an on-campus residence hall for women with strong academic promise that are in need of outside financial assistance.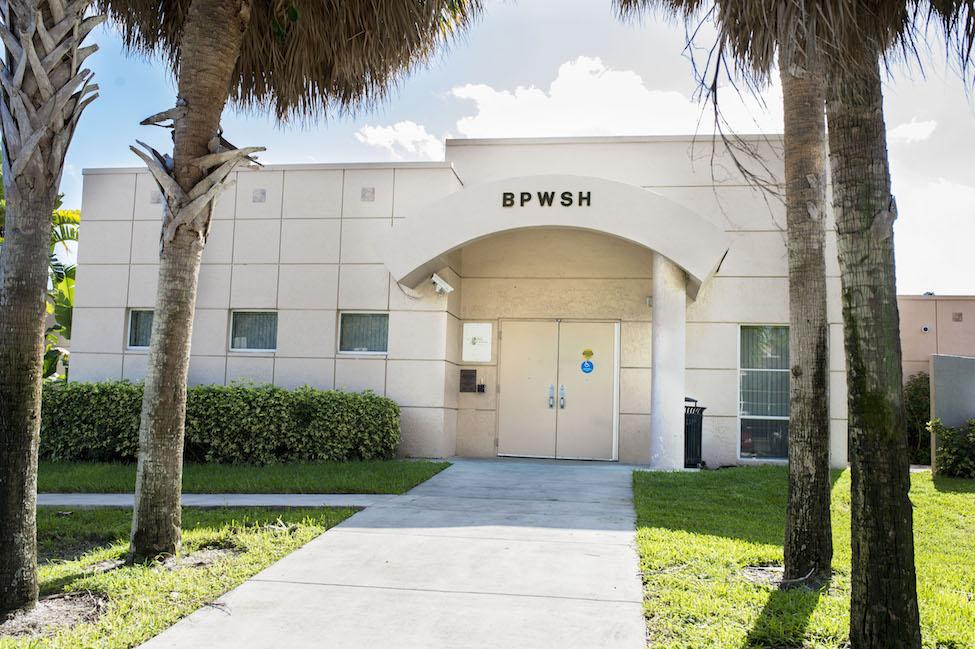 ---
By kelsie weekes | 10/19/2016
Florida Atlantic University student Renide Milfort wasn't sure how she was going to make ends meet.
After one semester of living in an on-campus resident hall, the financial aid she received wasn't enough to cover the cost to live on campus.
Now in her third year as a student majoring in nursing, Milfort no longer stresses over these costs thanks to the FAU Business and Professional Women's Scholarship House (BPWSH).
"I was in a computer lab one day and saw a flyer for the Women's Scholarship House," Milfort said. "I figured my chances of getting in were slim, but I took a leap of faith and applied anyways."
Built in 1996, the BPWSH is an on-campus residence hall for women with strong academic promise that are in need of outside financial assistance. The FAU Department of Housing and Residential Education oversees the BPWSH, but a group of elected officers within the house runs the day-to-day operations. To be considered as a resident, a student must have at least a 3.0 GPA and $1,500 in unmet financial need.
Rather than paying thousands of dollars per semester to live in a traditional residence hall, women in the BPWSH pay $500 per semester, which does not include the cost of food or supplies.
For the 17 residents that have the opportunity to live there, it's one they do not take for granted. To celebrate its 20th anniversary, the women will host an Open House event on Saturday, Oct. 22 from 1 to 4 p.m., to give others the chance to see why it means so much.
"When I got that email, my entire life changed," she said.
Considered a cooperative living environment, the residents are responsible for all house operations, including finances, cleaning, purchasing and preparing food.
Since the fall of 2014, Milfort has lived in a suite in the BPWSH with three other women. She joined a cooking crew with a few other women, in which they buy groceries and prepare dinner for all of the women one night per week.
"The expectations are high for every woman living here," she said. "You have to really put the time in and be an active member of the house."
Milfort said the biggest benefit to living in BPWSH hasn't been the boost to her cooking skills, but instead the social, interpersonal and leadership skills she's developed.
"Seeing the transformations of these women is why I love what I do," said Robert Haney, advisor of the BPWSH. "Renide started out as such a shy person, and now to see her in charge of these women, her growth is amazing."
Milfort, gained so much confidence that she decided to run for president of the BPWSH and won. She has a team by her side, including a vice president, treasurer, business manager and secretary, to help her make decisions and keep the women on track.
"Serving as president has been a reality check for me," she said. "I have 16 women looking up to me, so I have to be a positive role model."
In addition to maintaining a strong GPA, each resident must volunteer eight hours per semester and be actively involved on campus. Milfort is a member of the National Student Nurses Association and Nurses Christian Fellowship, two student organizations on campus. She has no doubt that the skills she learned while living in the BPWSH will help her to one day become a successful nurse.
"As a nurse, I will have to work with individuals from all different backgrounds, and BPWSH has already exposed me to that," she said. "I've gotten to know each woman individually and learned how to cater to each of them, which is a skill I will bring to my patients."
For more information on the BPWSH, visit www.fau.edu/housing/tour/bpw.php
-FAU-