FAU Pine Jog's Climate READY Program Receives NOAA Grant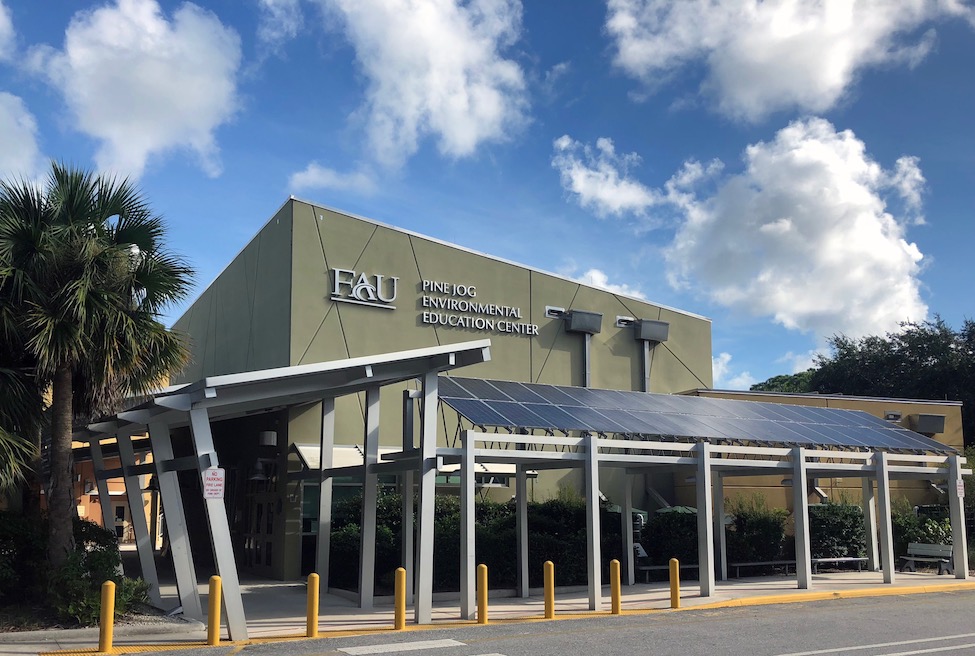 ---
Florida Atlantic University Pine Jog Environmental Education Center's Climate Resilience Education and Action for Dedicated Youth Program (Climate READY Program) recently received funding from NOAA's Environmental Literacy Program. The grant funding totals more than $449,000 over three years.
FAU Pine Jog's mission is to develop, research, and disseminate highly effective educational programs and services that cultivate environmentally literate and engaged communities.
"Climate READY will increase the environmental literacy of teachers, students, and community members while providing an extra focus on building community resilience for those living in underserved areas with the highest vulnerability to extreme weather-related events and increasing environmental hazards," said Ray Coleman, executive director of Pine Jog Environmental Education Center. 
The Climate READY Program has four interconnected components: Climate READY Institute (training 48 students, grades 9-12) to become Climate READY Ambassadors; Afterschool Climate READY Program (engaging at least 300 after-school students in grades 4-8); Climate READY Teacher Professional Development (training 48 teachers from targeted schools); and Climate READY Community Outreach (engaging at least 600 community members at local community events).
Climate READY will focus on engaging some of the most underserved and socially vulnerable communities within Palm Beach County. 
Local partners of the Climate READY Program include Galaxy E3 Elementary School, Boca Raton Community High School and the School District of Palm Beach County, the Palm Beach County Office of Resilience, the Coastal Resilience Partnership, the South East Florida Regional Climate Change Compact, and city sustainability offices in Boynton Beach, Boca Raton, and West Palm Beach.
"The Climate READY Program could not have come at a better time for our community as we are witnessing a record-breaking Atlantic hurricane season in 2020," said Rachel Wellman, Ph.D., scientist and educator at Boca Raton Community High School. "Now more than ever, it is time to empower our youth by providing them with up to date information from scientists, perspectives from local governments and business, and giving them the opportunity to be a part of the solution of the environmental issues we are facing." 
For more information on Pine Jog Environmental Education Center, visit pinejog.fau.edu.
-FAU-