FAU's OwlThon Sets New Record in Fundraising
For decades, American waistlines have been expanding and there is increasing cause for alarm. Researchers make the case that metabolic syndrome is the new silent killer and that the "love handle" can be fatal.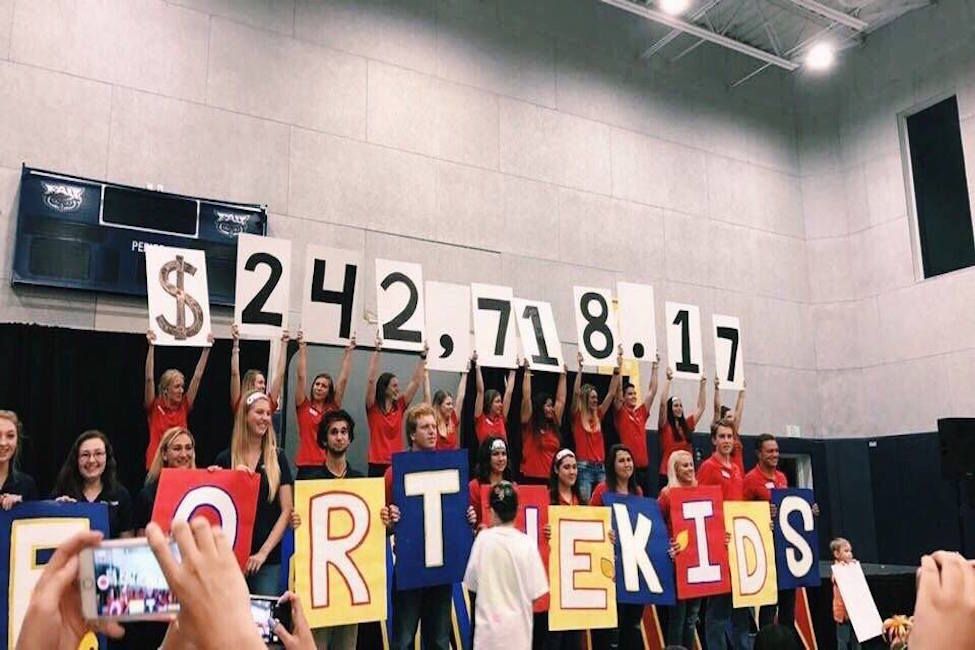 ---
By kelsie weekes | 4/12/2017
Florida Atlantic University's annual Dance Marathon fundraiser raised a record $242,718.17 for the Children's Miracle Network (CMN). The number is a 30 percent increase from last year's record of $188,234.16 Proceeds from OwlThon will go directly to University of Florida's Shands Children's Hospital in Gainesville.
"Based upon the feedback, this is the most motivational and inspiring OwlThon we've ever had," said Darby Sampson, university relations chair for OwlThon. "I am extremely proud that we were able to have such an important impact on the FAU student body."
More than 400 participants danced on their feet for 13.1 hours, which was meant to give them a greater understanding of the struggles that children go through as they are treated for their illnesses at CMN hospitals.
The event featured a bounce house, dodgeball tournament, seven different "theme hours" that students dressed up and danced to, and guest speakers including families of children that are being treated at Shands Children's Hospital.
FAU is one of more than 300 schools across the country raising money for the Children's Miracle Network. Last year alone, dance marathons raised more than $31 million for CMN hospitals.
-FAU-