FAU's College of Nursing Launches New Online Program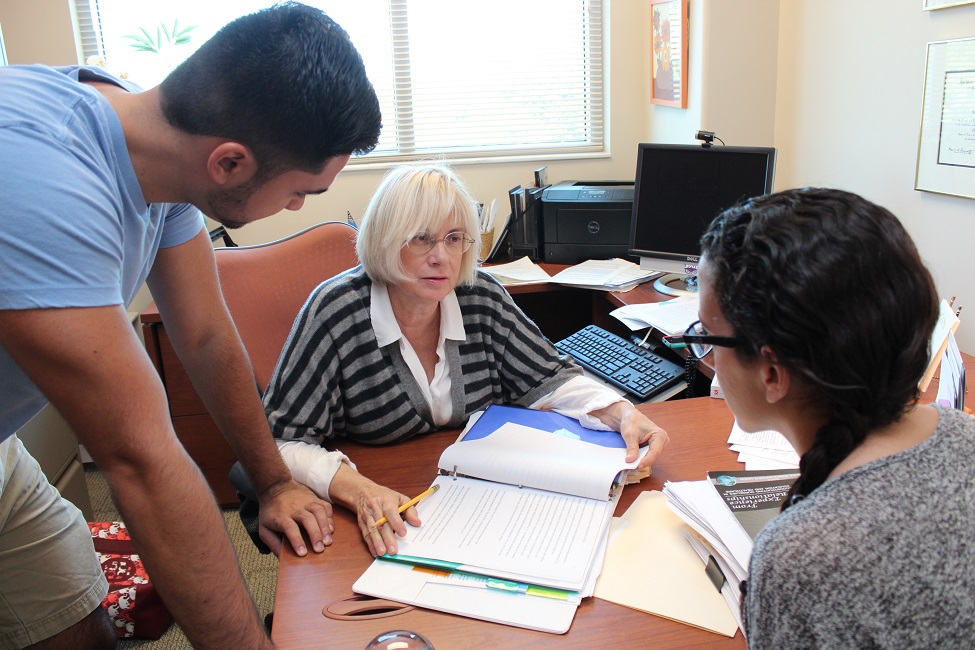 ---
By Kristine Gobbo | 6/13/2017
The Christine E. Lynn College of Nursing at Florida Atlantic University is launching a new online Psychiatric Mental Health Nurse Practitioner (PMHNP) concentration that will be offered as a post-master's certificate (PMC) beginning in the fall.The application deadline for the PMC is July 1. Applicants must hold a master's degree in nursing.
"The Psychiatric Mental Health Nurse Practitioner concentration was created in response to a need from our clinical partners and the community," said Karethy Edwards, Ph.D., associate dean for academic programs. "In Florida, the need for mental health providers who can provide both pharmacological and non-pharmacological care is growing."   
According to the Health Resources Services Administration, more than 5 million Floridians are without access to mental health providers, and Florida has only 26 percent of its mental health provider needs met. It is expected that the need for these providers will continue to increase.
The PMHNP concentrations are designed to assist in alleviating the critical shortage of mental health providers. In Florida, there is a need for more psychiatrists; however, current estimates by the Bureau of Health Professions note the supply of psychiatrists cannot meet the growing mental health needs of the state.  The PMHNP concentration will increase access to mental health services and enhanced psychiatric mental health nursing care to children and adults, economically disadvantage populations, veterans and active duty U.S. military and their families.
"PMHNPs have been more likely to provide services and care to economically disadvantage populations and communities," said Edwards. "Several decades of evidence indicate the need for behavioral health services for low-income populations, as they are more likely to suffer from untreated anxiety, depression, substance abuse and post-traumatic stress disorder." 
Recent Florida legislation provides for the prescribing of psychotropic medications for children under 18 years of age by an advanced registered nurse practitioner who is certified as a psychiatric mental health nurse. Prior to this legislation, both family nurse practitioners (FNPs) and pediatric nurse practitioners (PNPs) could prescribe psychotropic drugs to children. It is anticipated that many FNPs and PNPs will seek dual certification and specialty as a PMHNP so they may once again provide service to this population.
The PMHNP also will be offered as a track in the BSN to DNP program beginning in summer 2018.  The application deadline for the BSN to DNP program is Feb. 28, 2018 for summer applicants. For more information on the PMHNP concentration, visit http://nursing.fau.edu/admissions/master-of-science-nursing-program/psychiatric-mental-health/.
FAU's College of Nursing is internationally known for its commitment to nursing as a discipline focused on nurturing the wholeness of persons and the environment through Caring. The College advances Caring knowledge through education, practice, research and scholarship to transform care locally, nationally and globally. Currently, the College of Nursing offers bachelor's, master's, Doctor of Nursing Practice, and Doctor of Philosophy degree programs with approximately 1,600 nursing students enrolled in its programs. For more information, visit www.nursing.fau.edu.
-FAU-