New AR/VR Lab Brings Imagination to Life for FAU Students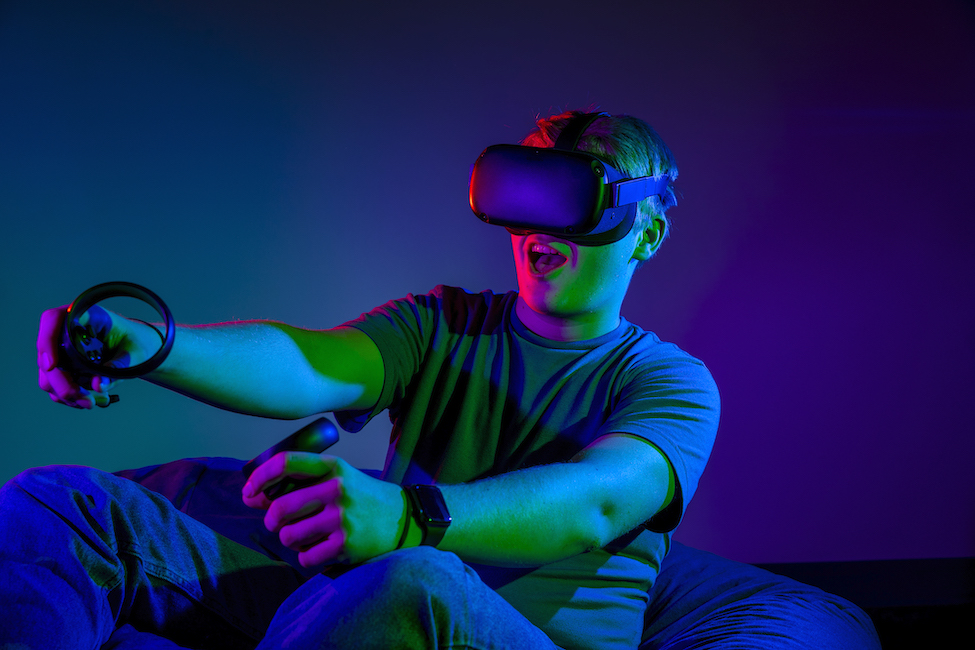 (Photo by Alex Dolce)
---
Florida Atlantic University has opened "The Portal," a new lab in the S.E. Wimberly Library which will serve as a collaborative space specifically focused on augmented reality (AR) and virtual reality (VR). Helping to bring innovative technology into the library, The Portal is equipped with Magic Leap One, HTC Vive Eye Pro, and Oculus Quest technology.
"It is a place where imagination comes alive through the use of VR and AR," said Carol Hixson, dean of University Libraries. "The Portal will provide students from any discipline and background with the opportunity to learn about and help shape the future of their respective fields."
Magic Leap is a Florida-based technology company that has developed a spatial computing platform that seamlessly integrates digital into your physical environment. 
Trevor Rose, staff member at the S.E. Wimberly Library, oversees The Portal, and developed an AR game that was added to the Magic Leap World store.
"As new technologies continue to mature, it's crucial that students get the opportunity to be involved in bringing their ideas to fruition," said Rose. "We want to give everybody the chance to apply their creativity and personal experience toward the development of this new medium."
The Portal was opened in partnership with the Charles E. Schmidt College of Science's Machine Perception & Cognitive Robotics (MCPR) laboratory. The MCPR lab is led by co-directors Elan Barenholtz and William Edward Hahn and educates students from high school to Ph.D. studies in the cutting-edge techniques of artificial intelligence. 
"VR and AR are going to be transformative technologies across many disciplines and industries, but the vast majority of students have never directly experienced these technologies while an even smaller number have had a chance and to actively engage with them and develop with them," said Barenholtz. 
The Portal is connected with the Rubin and Cindy Gruber Sandbox which will expand the MCPR lab in the library. The 3,400-square-foot collaborative resource center is set to open in spring 2020. 
For more information on FAU Libraries, visit library.fau.edu. For more information on FAU's MCPR lab, visit mpcrlab.com.
-FAU-