FAU Pine Jog Builds Social-Emotional Skills via K-5 Nature Program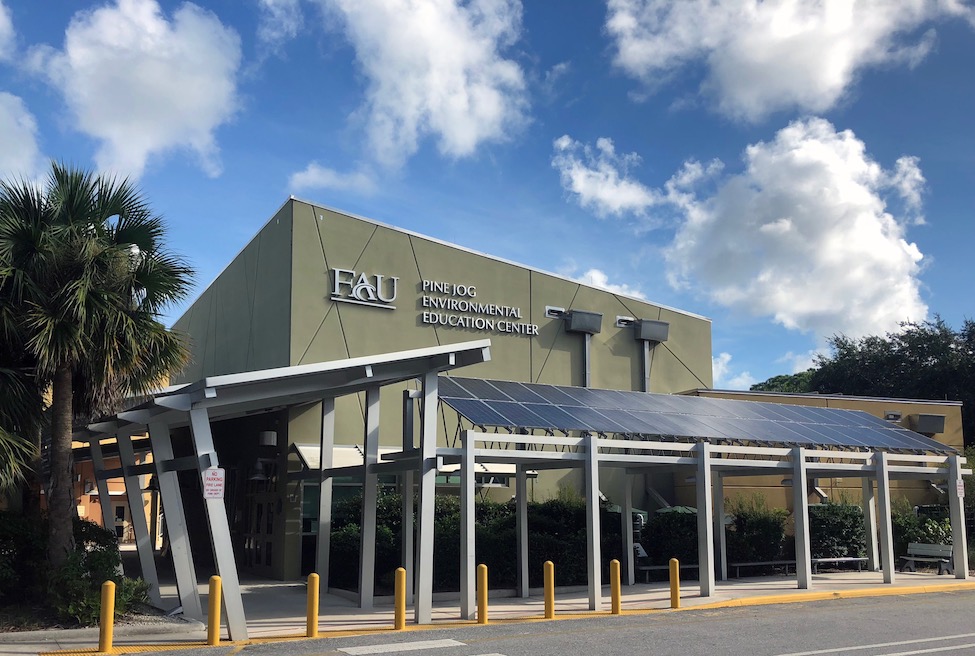 ---
Florida Atlantic University Pine Jog Environmental Education Center offers "Teaching Empathy Through Nature" to public and private elementary schools and organizations that have out-of-school time (OST) programs for children in grades K-5. Prime Time Palm Beach County awarded more than $33,000 to implement this expanded learning opportunity focused on building social-emotional skills through a connection to nature that consists of five interactive sessions: Self-awareness, Empathy, Respect, Giving to Others and Magic of the Forest.
"Improving connections with nature for today's youth is needed now more than ever in these trying times," said Greg Goebel, coordinator of educational programs at Pine Jog. "By incorporating nature-based activities in social and emotional learning, we are encouraging students to have empathy for each other, themselves, and all living things in the environment."
Sessions are conducted virtually at 20 eligible sites located in areas that include medium- and high-need targeted zip codes representing underserved communities. The sites receive kits that include materials for each session, such as breathing buddies for meditation and yoga, materials for making and decorating talking sticks, and containers of potting soil with seeds for planting. Each kit also contains books and other materials for extension activities that children and youth can participate in at the end of the program.
More than 400 student participants complete a pre- and post-survey that gauges their interests in exploring natural spaces and having empathy for others, as well as how each student's attitudes toward nature may have changed over the course of the program.
"Teaching Empathy through Nature" is made possible with support from Prime Time Palm Beach County, Inc., which receives significant funding from the Children's Services Council of Palm Beach County, Inc. To learn more about this program, contact Greg Goebel at ggoebel@fau.edu or 561-686-6600, ext. 413.
Prime Time Palm Beach County's mission is to help children and youth succeed by strengthening and expanding quality in the out-of-school time field. Children's Services Council of Palm Beach County, a special district created by Palm Beach County voters, provides leadership, funding and research on behalf of the county's children so they grow up healthy, safe and strong.
Pine Jog Environmental Education Center is a unit of the College of Education at FAU. Since 1960, Pine Jog has been fulfilling its mission of developing, modeling and providing educational programs and services which foster awareness and appreciation of the natural world, promote understanding of environmental concepts and instill a sense of stewardship. For more information, contact Pine Jog at 561-686-6600 or visit www.pinejog.fau.edu.
-FAU-