Career Center's Brian Montalvo Named Outstanding Career Practitioner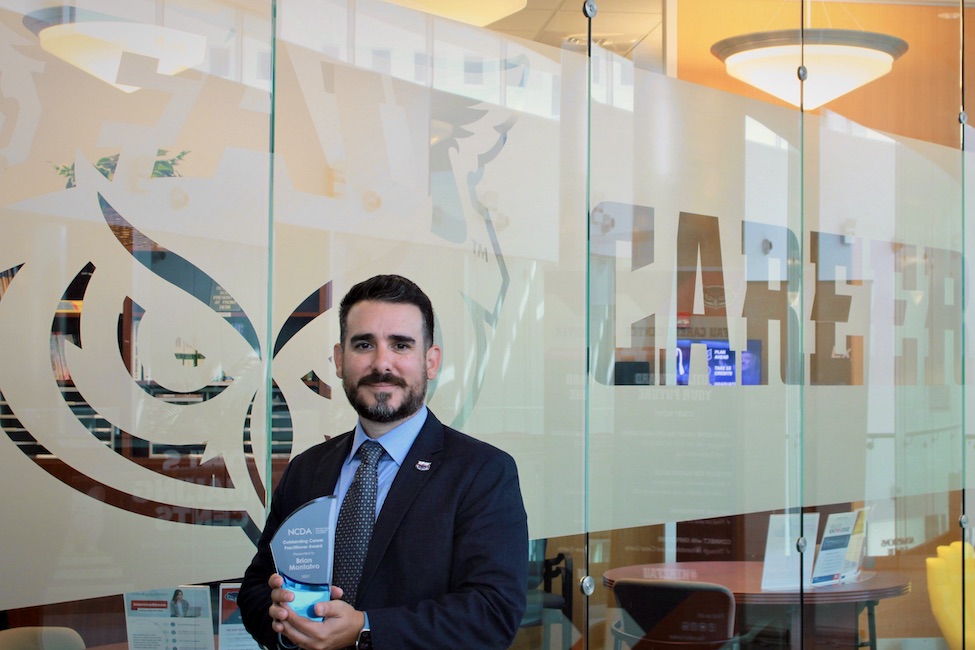 ---
Brian Montalvo, senior director of FAU's Career Center, has been awarded the Outstanding Career Practitioner, 2021, by the National Career Development Association. This national honor was established to recognize outstanding performance and best practices in the day-to-day services provided by career counselors/advisors and career services providers across higher education, K-12, private practice and/or consulting, business/industry, government, or nonprofit/community organization settings.
Montalvo has been with FAU's Career Center for 15 years and has been instrumental in various career development programs and platforms intended to benefit students, faculty, staff, employer partners and the community. He has led the evaluation, development and implementation of several high-impact programs, with local, national and international recognition for his work.
"I am deeply humbled by this recognition but attribute this honor to the talented team of professionals at the FAU Career Center, the thousands of students we work with each year, and to the mentors I have experienced over my career," said Montalvo. "I am excited about the 'future of work' and look forward to contributing to and advancing the career development profession and helping to support students and the community in building toward successful futures."
Montalvo recently received South Florida Business & Wealth Magazine's 2020 Up & Comer Award in the education sector. The Up and Comer Awards were created to honor professionals who have achieved excellence in their careers, are committed to their community, and demonstrated leadership.
FAU's Career Center offers a variety of career readiness programs and services available to all FAU students and alumni. For more information, click here.
-FAU-