New Head of FAU Tech Runway Announced
Rhys L. Williams has joined Florida Atlantic University as its new associate vice president and managing director of FAU Tech Runway.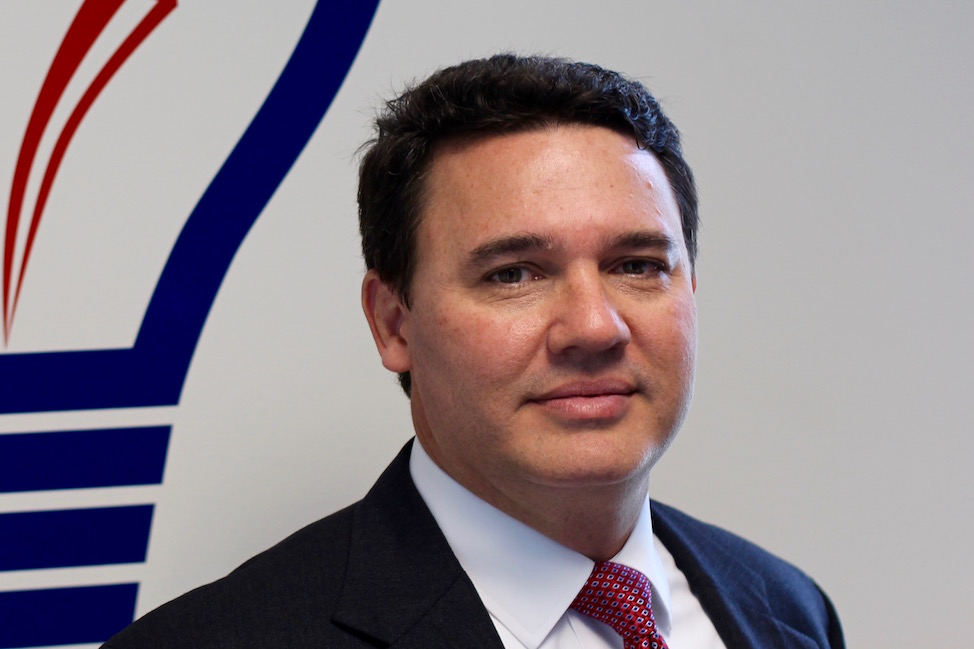 ---
By brittany sullivan | 4/4/2016
Rhys L. Williams has joined Florida Atlantic University as its new associate vice president and managing director of FAU Tech Runway. Williams comes to FAU after serving as the president and co-founder of New World Angels, Inc., a member-managed, structured angel investor group.
"Rhys has been the leader of the growing entrepreneurial ecosystem throughout South Florida and the state for years," said Daniel Flynn, Ph.D., FAU vice president for research. "His deep understanding about what it takes to take a kernel of an idea and turn that into viable company will benefit not just Tech Runway, but the wider university community as well. We're confident that he'll take the reigns at Tech Runway and launch it into its next phase of growth."
Williams has been active in efforts to commercialize biotechnologies from Florida's research universities and institutes, having co-founded several biotechnology spinout ventures. Previously he was a venture capitalist with SI Ventures and held executive positions with Ixion Biotechnology, Smith Barney, American Express, and the U.S. Army Special Forces.
"I am extremely excited to be joining the FAU Tech Runway team and its successful efforts to accelerate the growth of the 'next generation' of early-stage companies within our ecosystem" said Williams.  "As a part of extending Tech Runway's impressive track record, additional emphasis will focus upon supporting entrepreneurial efforts aligned with FAU's strategic plan in the four areas of sensing and smart systems; neuroscience; healthy aging; and ocean science and engineering/environmental sciences. 
"FAU Tech Runway will become a crucial hub and key resource for building a culture of business leadership, innovation, and entrepreneurship within the FAU community, while serving as an indispensable partner for all entrepreneurs, investors, and allied stakeholders with an interest in further developing the region's technology-based economy." 
Williams presently serves on the boards of Aplicor, Inc.; the Florida Venture Forum; the University of Miami's Coulter Center Technology Review Committee; the South Florida Science Center and Aquarium; The LeMieux Center at Palm Beach Atlantic University; University of Florida's Center for Entrepreneurship & Innovation; and the Harvard Club of the Palm Beaches. Past board service includes Florida Atlantic University Foundation, the Florida Institute for the Commercialization of Public Research, and Leadership Florida.
Williams earned a Doctor of Jurisprudence from the University of Florida; a Master of Business Administration from the University of Florida; and a bachelor's degree magna cum laude from Harvard University. Williams succeeds Kimberly Gramm, who has taken the position of managing director of the Innovation Hub at Texas Tech University.
"Kim has been part of Tech Runway from the beginning, inspiring and leading the entrepreneurial efforts at the university," Flynn said. "She's sure to be successful as she takes on new challenges, and we all wish her the best of luck in the next phase of her career."
Under the purview of the FAU Division of Research, Tech Runway is a public-private partnership formed to foster technology start-up companies. Since its inception, FAU Tech Runway has supported 15 companies who have produced more than $3 million in total revenue. Florida Gov. Rick Scott recently approved the legislative budget request of $750,000 in funding for FAU Tech Runway in the 2016-17 state budget.
-FAU-