Harbor Branch ECC Takes Students to Ocean Floor of Hawaii
A new graduate course is allowing FAU students to see Hawaii's ocean floor without leaving Harbor Branch.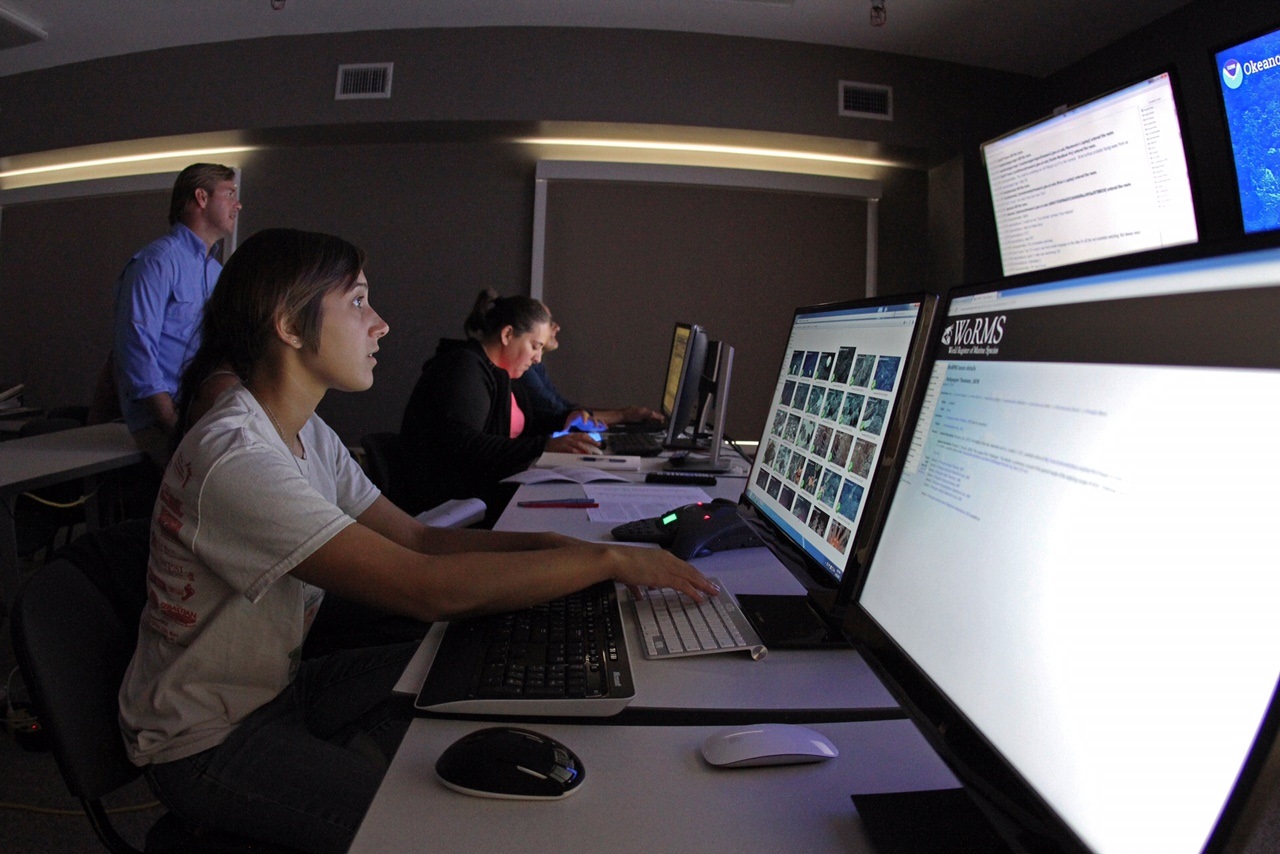 Students participate in a scientific cruise in Hawaii from Harbor Branch's Exploration Command Center.
---
Graduate students at FAU Harbor Branch are getting to see what lies beneath the deep waters off Hawaii's coast, thanks to a new graduate course that utilizes Harbor Branch's Exploration Command Center.  Harbor Branch research faculty John Reed, Joshua Voss, Ph.D., Shirley Pomponi, Ph.D. and Dennis Hanisak, Ph.D. are teaching the Ocean Exploration course, which is supported by NOAA funding to the Cooperative Institute for Ocean Exploration, Research and Technology (CIOERT) based at FAU Harbor Branch. 
  The course started in August with background lectures that prepared the students for a week of active participation through real-time telepresence with the NOAA ship Okeanos Explorer's 2015 Hohonu Moana: Exploring Deep Waters off Hawaiʻi expedition. 
Each day that week, the cruise participants explored the previously uncharacterized deep waters of Johnston Atoll in the Hawaiian Archipelago, part of the recently expanded Pacific Remote Islands Marine National Monument. During the cruise, each student developed a semester project, taking it from inception through completion and dissemination. Each student will submit a research poster and present it at the CIOERT Student Symposium at Harbor Branch in December.
-FAU-