FAU Tech Runway Launch Applications Now Being Accepted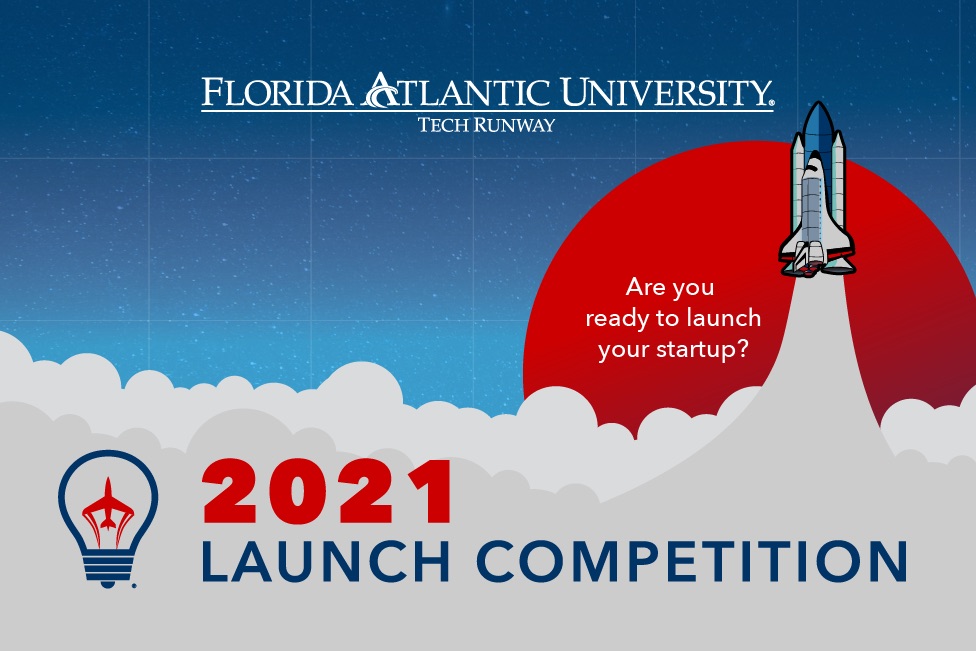 ---
FAU Tech Runway® is now accepting applications for this year's Launch Competition, which helps turn game-changing business ideas into thriving companies.
The 21 winners will join the next venture class program at FAU Tech Runway®, opening the doors to financial support, entrepreneurial education, free workspace, investor introductions, expert mentoring, marketing assistance, student interns, a close-knit entrepreneurial community and more.
"We are very proud of what our entrepreneurs are accomplishing, even during these unprecedented times," said Jessica Beaver, associate director at FAU Tech Runway®. "Entrepreneurs are known to be innovators, risk takers and possess the ability to pivot, meeting needs borne out of crisis. FAU Tech Runway® is honored to continue providing much-needed support and resources as they move through their entrepreneurial journey."
Since its inception in 2014, FAU Tech Runway® has helped launch more than 117 early-stage companies, creating 587 jobs and 200 internships; employing 96 FAU students; earning more than $275.5 million in revenue; and raising more than $113.4 million in investment capital.
The deadline to enter this year's Launch Competition is Friday, March 12. To apply, click here. For more information on FAU Tech Runway®, visit fau.edu/techrunway. 
-FAU-