FAU Broward Campuses News
Over 10,000 Students Have Participated In FAU's Link Transfer Success Program
by Roberto Santiago & Alberto Fernandez |
Friday, Apr 01, 2022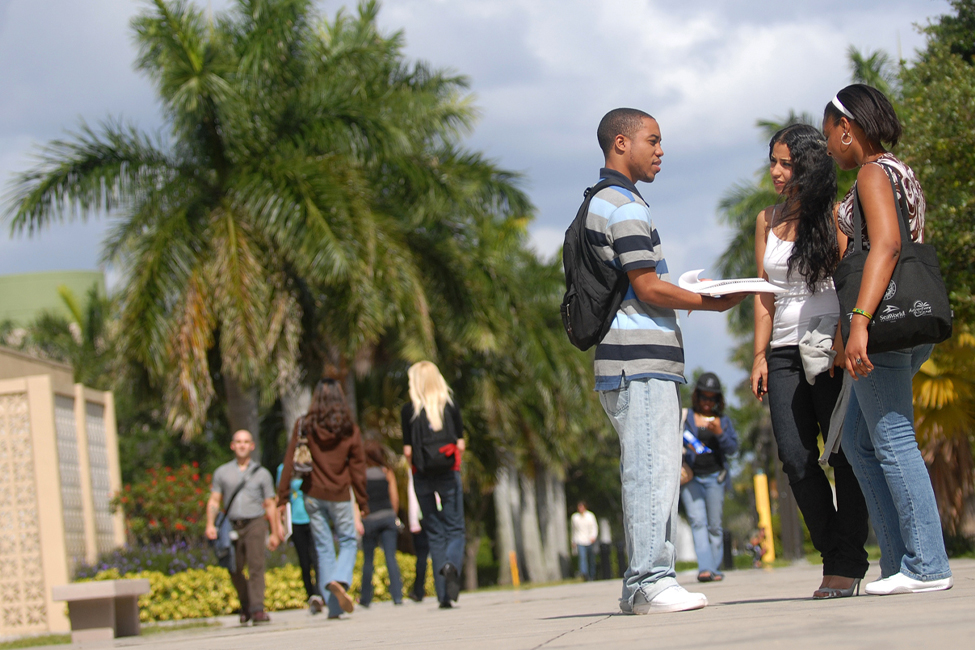 ---
FAU's Link Transfer Success Program enables students to complete their associate degree at partnering state colleges Broward College, Miami Dade College, Palm Beach State College, and Indian River State College with guaranteed transfer admission to FAU to earn their bachelor's degree in two years if they meet the minimum admissions requirements. Over 10,000 students have participated in the program. Created in 2010 and originally named Link to FAU, the Link Transfer Success Program is one of the best and most cost-effective means for students to earn their bachelor's degree from a fully-accredited university. "Students benefit because they will pay less tuition and fees during the first two years of their degree by enrolling at a Link partner state college," said Dr. Jessica Lopez-Velez, Director of Transfer Recruitment & Link Program. "In addition, Link students are eligible to be considered for the Link Scholarship ($4,000) upon meeting all program requirements and transferring to FAU."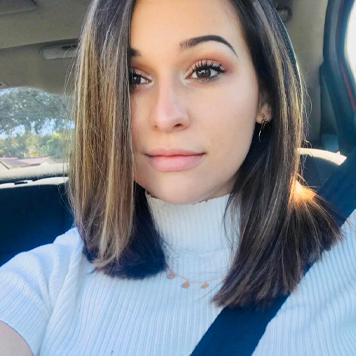 Those are factors that attracted student Ashley Hyde to apply to the program. "I first heard about the FAU Link Transfer Success Program from an inspiring professor when I was a student at Broward College," said Hyde, scheduled to graduate from FAU in 2023 with BFA in Theatre, with a concentration in Set Design and Lighting Design. "I received my AA at Broward, with the idea that I wanted to design for entertainment: live performances, concerts, touring shows, movies, and TV," she said. "Once I applied to Link and was accepted, I felt confident enough to pursue the extensive program in my field at FAU. Since I was receiving a substantial amount of scholarship aid through the FAU Link Transfer Success Program, working full-time wasn't necessary and for the first time I was able to become a student full-time."
Hyde said that with all this time dedicated to her studies, she is able to give her full attention to projects/portfolio work. "Also, it leaves me flexible enough to accept professional opportunities in my area of study – instead of just working a mall job, I can add real life experience while I study, which in this day is exactly what every college student needs."
Student Richard Gurzo first learned about the FAU Link Transfer Success Program through a poster advertising it at the Broward College campus. "I was a freshman at the time, so I did not know a lot about how transferring works. After seeing it, I did my own research online, and asked about it in the admission office and they told me that I can meet a representative. The next day I made an appointment, and we completed my application to the program," said Gurzo, who praises how easy FAU made the transfer process. "FAU already had every file on me and I just had to create an account and my transferring was complete. It was so smooth that I barely believed it, to this day it was the easiest thing in my college career. I saved a lot of money by getting classes that were required for my major done at Broward College and I am on track to graduate even earlier than I am supposed to." Gurzo expects to graduate with a bachelor's in Economics and a minor in Finance in 2023. He is currently seeking an internship at an investment banking firm. His long-term goal is to be an Economist at the Federal Reserve.
Dr. Lopez-Velez said that one of the biggest challenges transfer students face are losing earned credits. "Our Link Advisors will meet with them every semester (at their state college) to advise them on their registration plans for the semester. This will help them in avoiding taking courses that are not required for their four-year degree, and ensure they complete any required courses before transferring to FAU." The application process is simple: First, enroll at a Link partner college such as Broward College or Miami Dade College. Second, complete the Link Program interest form at https://www.fau.edu/link/. Third, a FAU Link Advisor will contact the student to schedule the initial advising meeting (in-person or virtual). The FAU team will guide the students through the rest of the process.
Dr. Lopez-Velez said that engaging and connecting with the students is one of the best parts of her job. "Link students have joined us at so many social, sports and academic events at FAU, such as a trip to Universal Orlando, an FAU football tailgate party, the Roadmap to Success Conference on our FAU Davie campus, and some have even participated in our Undergraduate Research Symposium," she said. "Being able to offer Link students the opportunity to participate in these events while they are still enrolled at the state college, allows them to start building relationships with other FAU students, staff and faculty and build a sense of belonging with the FAU community."