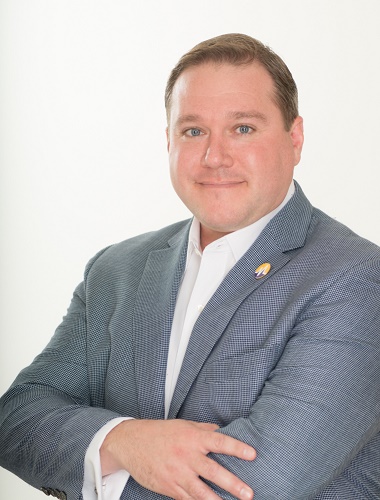 Daniel Cane
Term: January 2021 - 2026
Appointment: Gubernatorial
Daniel Cane is CEO and co-founder of South Florida-based Modernizing Medicine, Inc., a healthcare IT company that transforming healthcare through specialty-specific intelligent platforms that increase practice efficiency and improve patient outcomes.
Founded in February 2010, Modernizing Medicine has grown to over 950 employees and has raised over $332M in total investment. Known for its progressive growth as a medical technology company, Modernizing Medicine is frequently recognized both nationally and regionally for its achievements under Daniel's leadership. In 2020, the company was named one of the Best Workplaces in the Country by Inc. Magazine. Between 2016-2018, the company was named one of the fastest-growing companies in North America on the Deloitte Technology Fast 500™ list. Starting in 2015, the company has been named annually to the exclusive Inc. 5000 list, a prestigious compilation of the fastest-growing private companies in the country.
The U.S. Chamber of Commerce named Modernizing Medicine the Small Business of the Year Regional Finalist, as well as honoring Daniel and Chief Medical and Strategy Officer and Co-founder Dr. Michael Sherling with the Leadership in Health Care Award. The South Florida Business Journal also selected Modernizing Medicine as the Business of the Year in 2012, 2015, and 2018.
Daniel has received numerous personal accolades during his tenure at Modernizing Medicine. In 2016, the South Florida Business Journal named Daniel as a South Florida Ultimate CEO. In 2015, he was named EY Entrepreneur of the Year®. In 2014, the Sun-Sentinel announced that Daniel earned the title of Excalibur Awards Palm Beach Small Business Leader of the Year for 2013. He was also named a Palm Beach County Ultimate CEO by the South Florida Business Journal and a CEO of the Year by CEO World.
An entrepreneur, Daniel has a BS in Applied Economics from Cornell University, where, as an undergraduate, he co-founded Blackboard Inc., raised over $100M in venture capital, and in 2004, helped take the company public on the NASDAQ (BBBB). In 2011, Blackboard was sold
for $1.6B.
Active in the local community, Daniel serves on the Board of Trustees at Florida Atlantic University, as a trustee at the South Florida Science Center and Aquarium and at the Boca Raton Chamber of Commerce. He is also a member of the Cornell University Council. In 2018 he helped to establish The Cane Institute for Advanced Technologies at Henderson/FAU High. Daniel works, lives, and enjoys life in Boca Raton, FL with his wife and three children.